Information on Yaacov AGAM
Auction results for Yaacov AGAM
Artworks up for public auction
Lot Highlight
{{ cails_by_type[3][0].title }} {{ cails_by_type[3][0].year }}
{{ cails_by_type[3][0].auctioneer }} , {{ cails_by_type[3][0].city }}
{{ cails_by_type[3][0].country }}, {{ cails_by_type[3][0].dt }}
{{ cails_by_type[3][0].category }}, {{ cails_by_type[3][0].technique }}
Highlight on
Highlight on
ArtMarketInsight
Kinetic art goes back a long way. Its origins – from a multitude of groups and movements – go back to the 1910s and 1920s, an era highly impregnated by the cult of progress and the myth of the machine. Europe, the United States and Latin America were the main cradles for the development of an abstract language that eschewed static art and sought to emulate or trigger movement, whether real or virtual.
Op Artists exploit the way the retina works to induce a series of apparent metamorphoses on the flat unchanging surface of their pictures. They ensnare our vision with optical illusions, playing with the phenomenon of retinal afterimages and with the changing position of the viewer in front of the painting.
For sale on Artprice.com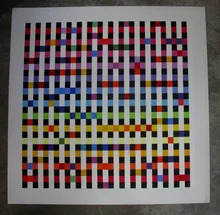 Print-Multiple Silkscreen
Auction ends on
06 Sep 2016 06:00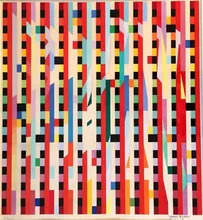 Print-Multiple Silkscreen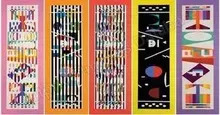 Print-Multiple Silkscreen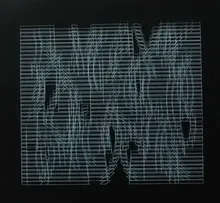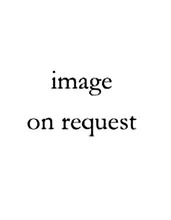 Drawing-Watercolor Gouache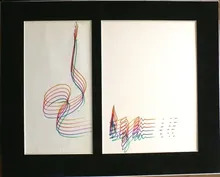 Drawing-Watercolor Felt pen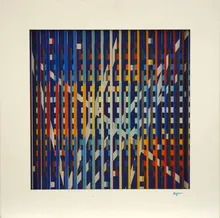 Sculpture-Volume Acrylic sculpture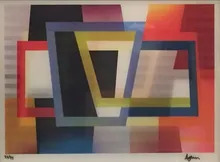 Print-Multiple Lithograph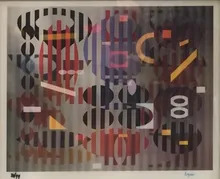 Print-Multiple Lithograph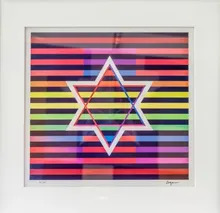 Print-Multiple Lithograph
Updated on 28 Aug 2016: Yaacov AGAM (1928) (Israel) is an artist born in 1928 The oldest artwork ever registered on the website for this artist is a sculpture-volume sold in 1985, at Sotheby's, and the most recent artwork is a print-multiple sold in 2016. Artprice.com's price levels for this artist are based on 2,308 auction results. Especially: painting, print-multiple, sculpture-volume, photography, drawing-watercolor, tapestry, ceramic, furniture, objects. 2 art works by artist Yaacov AGAM (1928) will soon be available in auction rooms. You can also discover 66 artwork(s) currently for sale on Artprice's Marketplace. , sold by 7 Artprice store(s).