Public auctions for Hubert MINNEBO (1940)
Work(s) at upcoming auctions
For sale on Artprice.com
Classified ads (3)
Artprice Store(s) with matching ad(s) (2)
Vanuit een vibrerend geheel
Sculpture-Volume , Bronze , 32 x 24 x 11 cm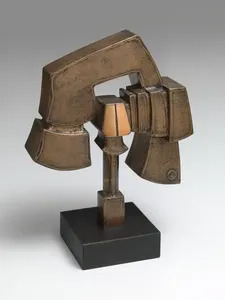 Sober en onthecht kwam hij teru ...
Sculpture-Volume , Bronze , 52 x 56 x 30 cm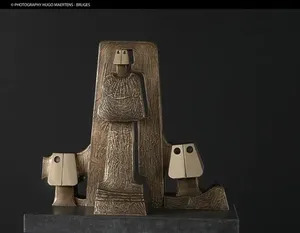 EEN DRIE EEN (1 drie 1
Sculpture-Volume , Bronze , H 37 cm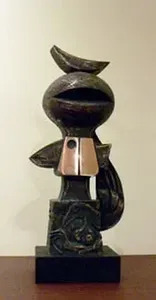 Price levels for Hubert MINNEBO
Personal Data
Biography
Signatures, monograms, symbols
Updated 09/02/2014: Hubert MINNEBO is an artist born in 1940 The oldest artwork ever registered on the website for this artist is a sculpture-volume sold in 1990, at De Vuyst and the most recent artwork is a sculpture-volume from 2014. Artprice.com's price levels for this artist are based on 103 auction results especially: 11 drawing-watercolors, 7 paintings, 18 print-multiples, 67 sculpture-volumes. 3 artwork(s) are currently on sale on Artprice's Marketplace , sold by 2 Artprice store(s).