Public auctions for Egon SCHIELE (1890-1918)
Work(s) at upcoming auctions
For sale on Artprice.com
Classified ads (3)
Artprice Store(s) with matching ad(s) (1)
12 Plates in Original Size
Print-Multiple , Lithograph , 18.75 x 12.25 in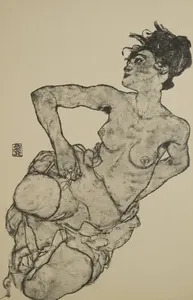 Self-Portrait
Sculpture-Volume , Bronze , H 27 cm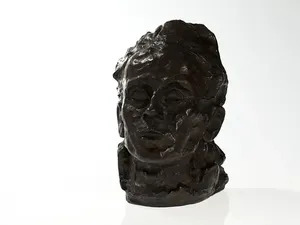 MÄNNLICHER AKT (SELBSTBILDNIS) ...
Print-Multiple , Lithograph , 44.8 x 40 cm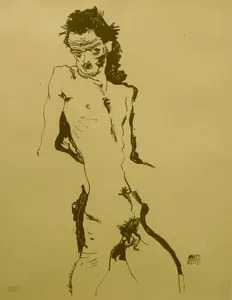 Price levels for Egon SCHIELE
Updated 07/28/2014: Egon SCHIELE (Austria) is an artist born in 1890 The oldest artwork ever registered on the website for this artist is a drawing-watercolor sold in 1986, at Sotheby's and the most recent artwork is a sculpture-volume from 2014. Artprice.com's price levels for this artist are based on 1370 auction results especially: 890 drawing-watercolors, 69 paintings, 9 photographies, 312 print-multiples, 89 sculpture-volumes, 1 tapestry. 3 artwork(s) are currently on sale on Artprice's Marketplace , sold by 1 Artprice store(s).