Information on François BOUCHER
François BOUCHER (1703-1770)
Auction results for François BOUCHER
Artworks up for public auction
Lot Highlight
{{ cails_by_type[3][0].title }} {{ cails_by_type[3][0].year }}
{{ cails_by_type[3][0].auctioneer }} , {{ cails_by_type[3][0].city }}
{{ cails_by_type[3][0].country }}, {{ cails_by_type[3][0].dt }}
{{ cails_by_type[3][0].category }}, {{ cails_by_type[3][0].technique }}
Highlight on
Highlight on
ArtMarketInsight
Christie's and Sotheby's Old Master sales are one of the jewels of the auction market. They offer a chance to see and acquire rare works and outstanding signatures at prices that are often more reasonable than those achieved by masters of contemporary art.

The Artprice marketplace currently has 243 Old Master paintings on offer at an average price of EUR 94,110. Although pre-19th Century paintings only represent 3% of the works on offer on Artprice's standardised marketplace, the selection is of a very high quality.
For sale on Artprice.com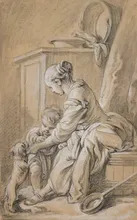 Drawing-Watercolor Pencil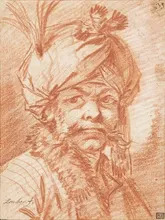 Drawing-Watercolor Red chalk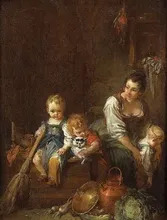 Updated on 28 May 2016: François BOUCHER (1703-1770) (France) is an artist born in 1703 The oldest artwork ever registered on the website for this artist is a drawing-watercolor sold in 1985, at Sotheby's, and the most recent artwork is a print-multiple sold in 2016. Artprice.com's price levels for this artist are based on 757 auction results. Especially: painting, print-multiple, sculpture-volume, drawing-watercolor. One art work by artist François BOUCHER (1703-1770) will soon be available in auction rooms. You can also discover 3 artwork(s) currently for sale on Artprice's Marketplace.