Information on Émile Antoine BOURDELLE
Émile Antoine BOURDELLE (1861-1929)
Auction results for Émile Antoine BOURDELLE
Artworks up for public auction
There are no artworks by Émile Antoine BOURDELLE currently listed in upcoming public auctions
Lot Highlight
{{ cails_by_type[3][0].title }} {{ cails_by_type[3][0].year }}
{{ cails_by_type[3][0].auctioneer }} , {{ cails_by_type[3][0].city }}
{{ cails_by_type[3][0].country }}, {{ cails_by_type[3][0].dt }}
{{ cails_by_type[3][0].category }}, {{ cails_by_type[3][0].technique }}
Highlight on
Highlight on
ArtMarketInsight
Germaine Richier generated her first million-dollar auction result a year ago. A pioneer of 20th century sculpture, she has not had as much market impact as artists like Constantin Brancusi, Alberto Giacometti or Louise Bourgeois.
For sale on Artprice.com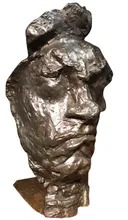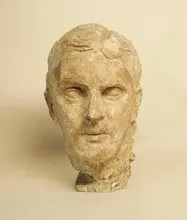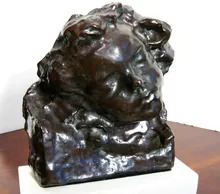 Updated on 27 Aug 2016: Émile Antoine BOURDELLE (1861-1929) is an artist born in 1861 The oldest artwork ever registered on the website for this artist is a sculpture-volume sold in 1985, at Sotheby's, and the most recent artwork is a sculpture-volume sold in 2016. Artprice.com's price levels for this artist are based on 1,028 auction results. Especially: painting, print-multiple, sculpture-volume, photography, drawing-watercolor, ceramic. 3 artwork(s) are currently for sale on Artprice's Marketplace , sold by 3 Artprice store(s).