Information on EQUIPO CRÓNICA
EQUIPO CRÓNICA (act.1964-1981)
Auction results for EQUIPO CRÓNICA
Artworks up for public auction
Lot Highlight
{{ cails_by_type[3][0].title }} {{ cails_by_type[3][0].year }}
{{ cails_by_type[3][0].auctioneer }} , {{ cails_by_type[3][0].city }}
{{ cails_by_type[3][0].country }}, {{ cails_by_type[3][0].dt }}
{{ cails_by_type[3][0].category }}, {{ cails_by_type[3][0].technique }}
Highlight on
Highlight on
ArtMarketInsight
Against the backdrop of the Venice Biennale, Artprice has compiled an original ranking of the contemporary artists who have generated the largest volume of turnover on a country by country basis. To this end, Artprice has identified the contemporary artist (born after 1940) who has generated the highest revenue at auction in each of the world's principal art markets.
For sale on Artprice.com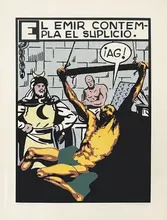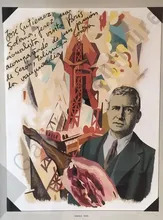 Drawing-Watercolor Gouache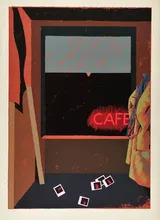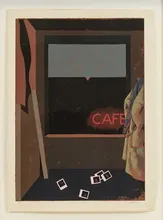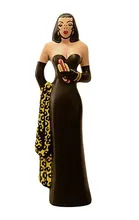 Updated on 24 May 2016: EQUIPO CRÓNICA (act.1964-1981) is an artist born in act.1964 The oldest artwork ever registered on the website for this artist is a sculpture-volume sold in 1988, at Binoche-Godeau, and the most recent artwork is a print-multiple sold in 2016. Artprice.com's price levels for this artist are based on 506 auction results. Especially: painting, print-multiple, sculpture-volume, drawing-watercolor. One art work by artist EQUIPO CRÓNICA (act.1964-1981) will soon be available in auction rooms. You can also discover 6 artwork(s) currently for sale on Artprice's Marketplace. , sold by 5 Artprice store(s).