You must have cookies enabled to use this website.
Eternel Printemps, second état, 3ème réduction
05 Feb 2014,
United Kingdom
Subscribers only
Other artworks by Auguste RODIN
Sculpture-Volume
Bailly Gallery Geneva - Paris
Switzerland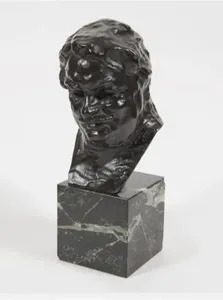 Bronze, patine brun-vert. Fonte entre 1901 et 1903
France
Bronze. Cast by the Georges Rudier Foundry, Paris in 1970 .
United Kingdom