Art Düsseldorf by Walter Gehlen
[12 Nov 2019]

With Art Düsseldorf opening on 15 November, its director Walter Gehlen discusses the strategy underpinning the success of this young German fair with Art Market Insight.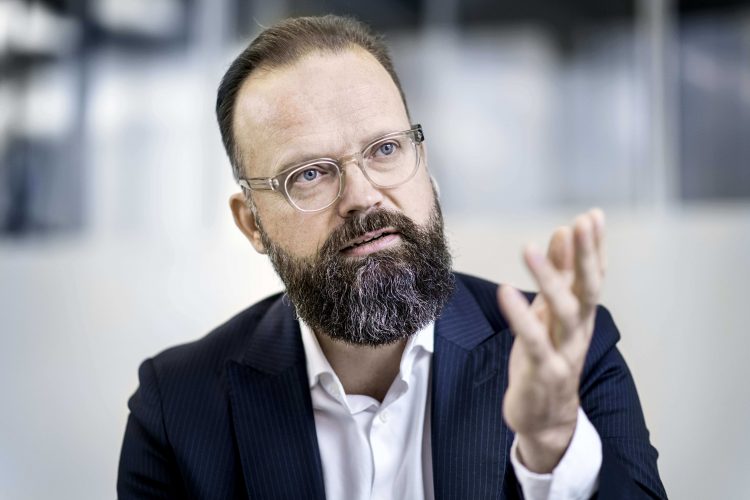 Walter Gehlen, Director of the Art Düsseldorf. Copyright: Oliver Tjaden
Can you give us a rough outline of the key steps in your career that have led to you becoming director of Art Düsseldorf?
In 2003 I founded the Art.fair in Cologne and since then I have been involved in the art trade fair business on a daily basis. After leaving school, my initial plan had been to become an artist, so I had applied to go to the Düsseldorf Academy of Art, but unfortunately was not given place there. In the end, after a short detour into studying art history, I decided to do a degree in Economics in Cologne and Glasgow. After 14 years of Art.fair in Cologne, it was time for a radical new beginning, which took the form of Art Düsseldorf in 2017.
What is the recipe for success which has seen Art Düsseldorf become so successful in just two editions?
To be surrounded by sound advisers when making important decisions, being open to criticism and listening to others. The potential for a Düsseldorf art fair, which gives collectors two good reasons to visit Rhineland each year, was something that I had been aware of for years. With the right strategic partners, we were also very quickly able to attract international attention to our activities in Düsseldorf.
Whilst other larger international trade fairs invite twice as many exhibitors, Art Düsseldorf focuses its attentions on only 100 or so galleries. What are the advantages of this?
The fair stays manageable and can be enjoyed by visitors in just one day without leaving them completely exhausted. Additionally, it means that our many visitors visit a smaller number of galleries, which further ensures the success of the trade fair for our exhibitors.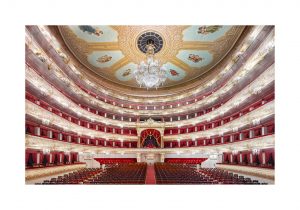 Candida Höfer. Bolshoi Teatr Moskwa II 2017 (2017). Copyright: Candida Höfer und VG-Bild, Bonn 2019. Courtesy: the artist and Galerie Rüdiger Schöttle
Last year the Art Düsseldorf exhibition space increased by 10%. Is a similar increase planned for the future?
In theory it is possible, but we are not currently planning to further increase our exhibition space because we want to ensure that our exhibitor list stays compact and that we maintain the very highest quality. It is possible that in the future we may use further space – for sponsors for example.
How high is the proportion of German-speaking exhibitors at Art Düsseldorf and what are the selection criteria you use to choose international galleries?
There is always about 50% overseas galleries at Art Düsseldorf. This year sees strong participation from Benelux countries, the USA and Asia. It is really important to us to achieve a balance between being firmly anchored in the region and generating international appeal. The galleries are selected exclusively on the basis of quality. To this end, we have an admissions committee which selects a high quality exhibitor list from the many submissions we receive.
In your opinion, what were the most outstanding sales of post-war and contemporary art at the first two editions?
I find it really difficult to draw on the many reported sales and to provide a succinct answer to this question, especially because this is a field that is bursting with superlatives. For me, a 25 year old start-up founder buying an early Beuys drawing as their first work of art is just as important as a high six-figure purchase of a work by Anish Kapoor through a private collection. I am moved by brave, heart-felt purchases and that has nothing to do with the size of budgets.
What is special about the third edition of Art Düsseldorf?
For the third edition, we have changed focus slightly to highlight aspects that are to do with Düsseldorf in particular: So to mark the 30th anniversary of the twinning partnership between Warsaw and Düsseldorf, seven Warsaw galleries will be present. The relationship with Japan, which has been established for decades, will also be very much in evidence through various cooperative efforts. This year we have also initiated an exchange with collectors from Tokyo.
Which works of art would you envisage purchasing as a buyer at this year's
Art Düsseldorf?
This year I am particularly thrilled by the RSVP area. We invited young galleries from across the globe into this space, and many of them are showing their young and ambitious programme for the first time at Art Düsseldorf.