Art KARLSRUHE: opening soon!
[01 Jul 2022]

Having suffered one cancellation and a postponement, the Karlsruhe Art Fair is expecting to welcome some 200,000 visitors from 7 – 10 July. Some 200 galleries specializing in Modern and Contemporary art are enthusiastically awaiting the opportunity to reconnect with the public.

Before the opening of this 18th edition, Britta Wirtz, director of the Karlsruhe Exhibition Center and Ewald Karl Schrade, curator of art KARLSRUHE, both agreed: "The desire for personal encounters with art is stronger than ever. We are delighted to be able to make this possible with Art Karlsruhe."

To get a better understanding of the positioning and ambition of this unmissable fair, we put a couple of questions to its Director: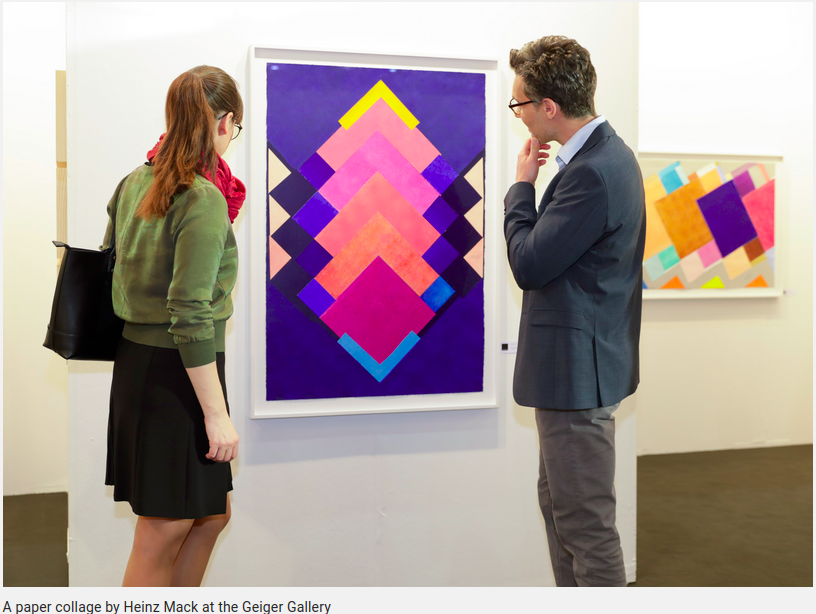 After a cancellation and a postponement, What is you feeling about this 2022 edition?
I have high expectations. I am genuinely looking forward to this summer edition of art KARLSRUHE. We have used the time since our last live edition to restructure the entire layout of the fair to enhance to visitors' awareness of what is on offer. And, our online presence has also been developed with a dedicated gallery platform, a whole program of podcasts and a substantial amount of professional promotion on social media.
Karlsruhe is at a crossroads between Germany, Switzerland, Belgium and France. Who are the most present and active collectors at the fair?
We use Karlsruhe's geographical position to invite collectors from Germany, Switzerland, Belgium, France and Austria, and the large numbers who accept our invitation naturally contributes to the success of our galleries.
Who are the most popular artists in the fair?
All the artists exposed in the fair have their interest. Our fair's policy is to cover works created in the last 120 years, i.e. from 'Classic Modern' to works fresh out of the studio. This timeframe sets us apart and it is very well received by collectors and art enthusiasts alike.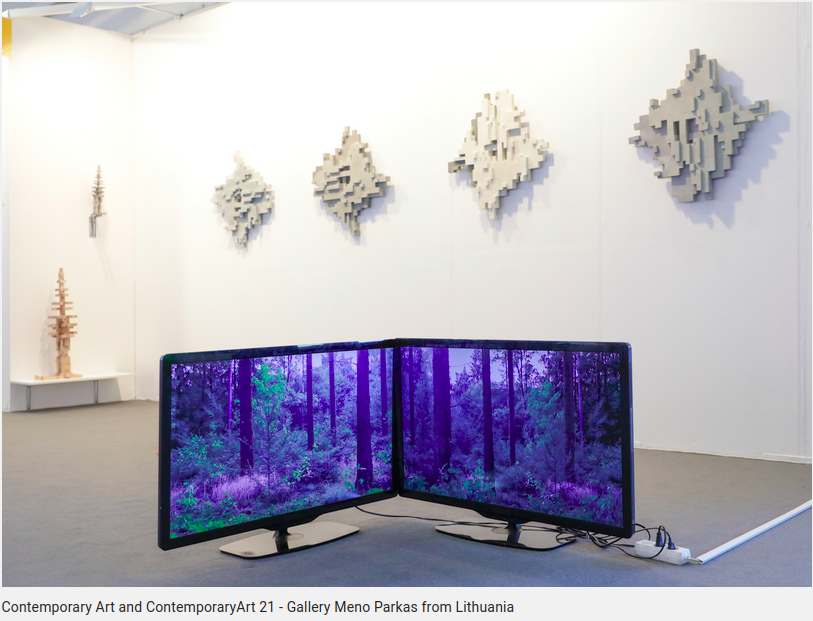 Art KARLSRUHE is famous for the quality of the Modern and Contemporary artworks presented by exhibitors; but can a young collector buy works?
Of course, young collectors can purchase works at the fair. And if they don't want to buy a 'unique' work, there are plenty of editions and multiples available, all concentrated in one place – in the special Prints section in Hall 3 – where works by major signatures can be found at moderate prices. Ideally, a young collector should find out beforehand what to look out for in terms of multiples, or address the gallery owners directly in situ.
The fair is also distinguished by an extensive offer of sculptures
I don't want to anticipate the galleries' sculpture presentations. If you want to get an initial overview, you can find all 24 sculpture spaces and the galleries that are occupying them in our online exhibitor database. But I would like to highlight the 'Sculpture Garden' in the atrium, supported by the Vollack Group. And of course there will also be the Loth Sculpture Prize, which is donated by L-Bank and will be awarded on Friday, July 8, at 5 p.m. The prize will go to one of the 24 sculpture spaces and carries an endowment of 20,000 euros.
Art Karlsruhe 2022
July 7-10
Messe Karlsruhe 76133 Karlsruhe