Art Taipei: 30th anniversary
Art Taipei: 30th anniversary
[10 Oct 2023]

For the 30th anniversary of the oldest international art fair in the Asia-Pacific region, the director of ART TAIPEI answers questions from Artmarket that shed light on the ambitions and aspirations of the Taiwanese event.

Thanks to a history of hard work and motivation, ART TAIPEI has become an important hub for art collectors in the Asia-Pacific region. From October 20 to 23, this year's event is bringing together 77 domestic and 68 foreign exhibitors from 10 countries, including Japan, China/Hong Kong, South Korea, Singapore, Indonesia, Thailand, Vietnam, the United Kingdom, France and the United States at Taipei's World Trade Center. Given that the fair will be celebrating its 30th anniversary, the atmosphere promises to be festive and constructive, with a notable emphasis on promoting the uniqueness of ink works and a particularly strong commitment to art industry sustainability, both economic and ecological.

Three years after the constraints linked to the Covid crisis, followed immediately by a market rush that some have described as the "fear-of-missing-out" (FOMO) syndrome in 2021-2022, Asian galleries are rather hoping that this thirtieth edition of ART TAIPEI will find the market in a more stable and serene context.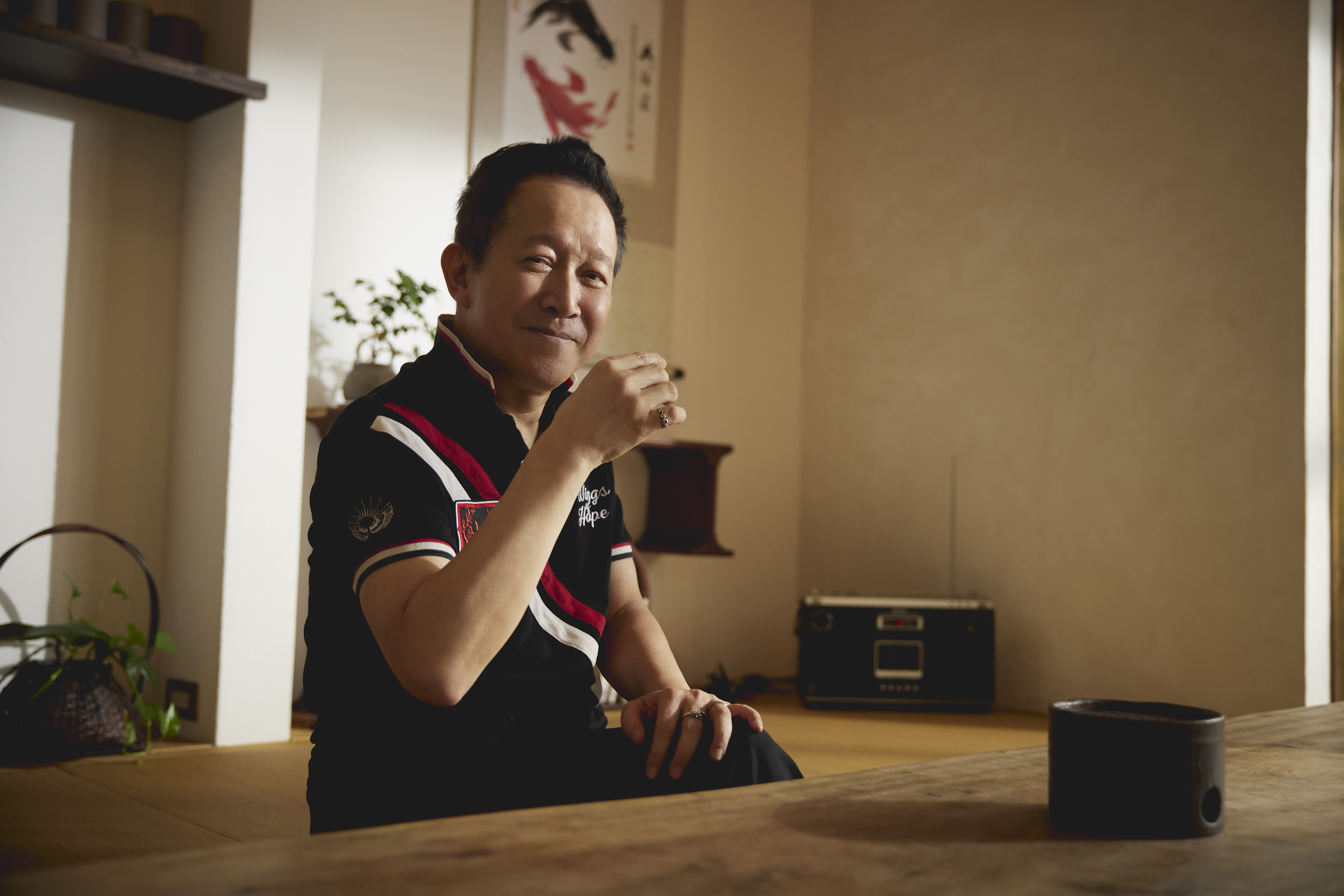 Oliver Chang, Chaiperson of TAGA, Copyright The Point Post. Courtesy Art Taipei
Has the Taipei Art Fair had any impact on the structure of the Taiwanese art market over time? Do you see any changes in the number of artists, galleries and collectors on the local market?
I believe it's wonderful that Taiwan's galleries can showcase the works of Taiwanese artists abroad while highlighting the unique characteristics of Taiwan's galleries. This is one of ART TAIPEI's aspirations. What sets ART TAIPEI apart from other art fairs is that it is organized by the Taiwan Art Gallery Association, with a strong focus on nurturing Taiwan's art industry and providing excellent gallery services. As the organizer, I sincerely hope that our domestic exhibitors, through their participation in ART TAIPEI, will gain the experience and resources needed for international expansion.
Regarding the collector base, I believe Taiwan's pace aligns with the global art scene. We are witnessing the passing down of collections from seasoned collectors to the younger generation, ensuring the continuity of art appreciation and collection practices in Taiwan.
How are Taiwanese collectors developing their collections currently? Are they inclined to build transversal exhibitions with artists from all over the world or are they more engaged with Taiwanese and more broadly Asian artists?
I believe that collecting is a highly personal process, and private collectors in Taiwan place a strong emphasis on their individual aesthetic preferences. They construct their own collection systems through diverse perspectives. Moreover, due to Taiwan's unique historical and geographical characteristics—located at the heart of the Pacific's first island chain, with cultural ties to China and geographical connections to Japan, Korea, and Southeast Asia—Taiwan tends to foster connections and collaborations with the world. However, in recent years, given the backdrop of China's rise, Taiwan appears to be more inclined to align itself with the Asia-Pacific region.
Which artists have shown the longest-term success with local and international collectors over the years?
The hallmark of an art fair is its ability to reflect the local art market's diversity through various exhibititors. ART TAIPEI, in particular, takes place at the end of each October. It's akin to a year-end examination for Taiwan's art market after absorbing international influences and incubating creativity throughout the year. It showcases the year-long efforts of all participating galleries. With its rich history (celebrating 30 continuous years and featuring 46% international galleries this year), ART TAIPEI serves as a mirror reflecting Taiwan's vibrant and diverse art market within the Asia-Pacific region. In addition to experimental works, the fair also features substantial support from collectors for local Taiwanese artists and art in the ink and oil painting
How many visitors are you expecting this year?
Art fair attendees often make multiple visits because they wish to deeply appreciate and understand the artworks they admire. Therefore, a significant portion of the audience tends to revisit. Considering the number of repeat visits, I believe the total could surpass 80,000 visits, which is a remarkable figure for Taipei.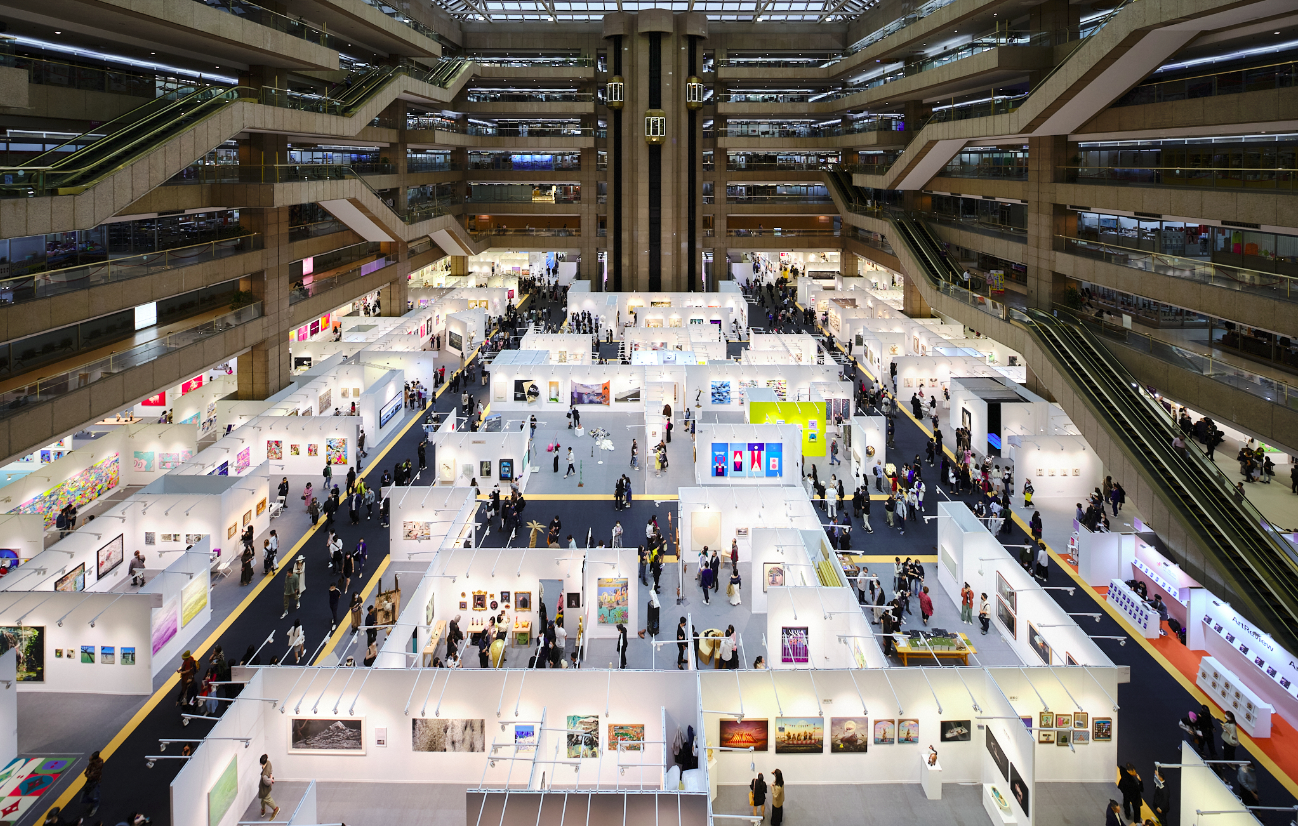 Could you outline the highlights of this major edition marking the 30th anniversary of Art Taipei?
For 30 consecutive years, ART TAIPEI has been much more than just a commercial art fair or a connection with the government. It holds a unique position as an event organized by the Taiwan Art Gallery Association, emphasizing the creation and maintenance of a platform that fosters stability, equity, and collaboration among its members, government entities, audiences, collectors, and artists.
In addition, ART TAIPEI places a strong emphasis on providing exceptional service to its exhibiting galleries. Having participated in numerous art fairs worldwide, I can attest that the level of service quality provided by ART TAIPEI is unparalleled.
With three decades of continuous operation in the Asia-Pacific region, ART TAIPEI has borne witness to the historical and economic fluctuations in this dynamic area. On its 30th anniversary, it embodies the spirit of industry self-reliance and regional empowerment. Through industry-driven efforts and market expansion, ART TAIPEI aims to serve as a platform that encourages the free exchange of diverse artistic ideas within the Asia-Pacific region.
Moreover, through sustained efforts, we hope to witness a shift in the art market's focus towards East, particularly in appreciating ink painting. Asia excels in this domain, and ART TAIPEI has committed the entire year of 2023 to showcase the world of ink art, aiming to influence a broader spectrum of collectors.
As Taiwan's largest and most longstanding art fair, ART TAIPEI is committed to sustainability. In 2022, it joined the Galleries Climate Coalition (GCC), and in 2023, it presents thematic exhibitions centered around sustainability, furthering its mission of fostering a sustainable art industry.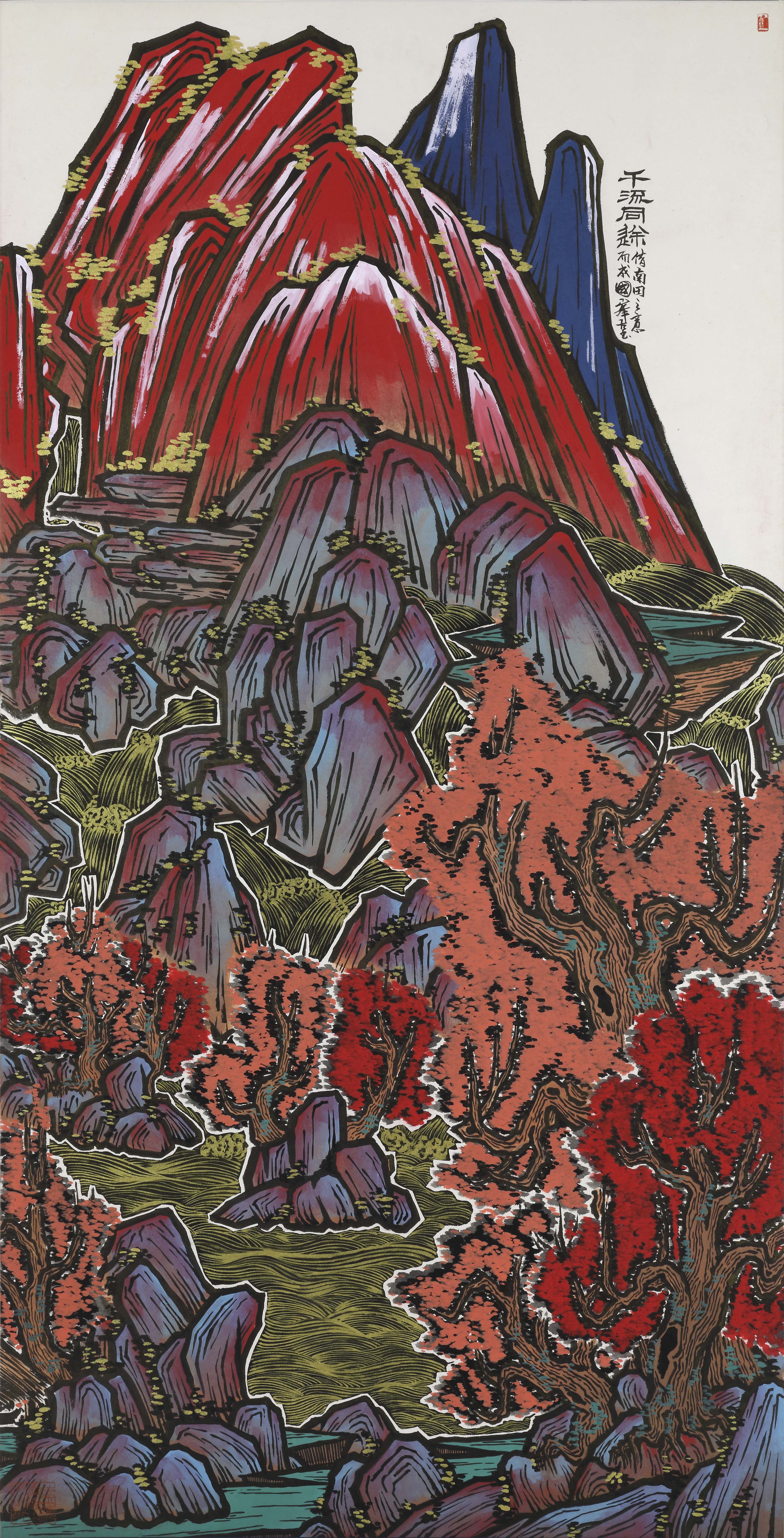 ASTAR GALLERY. Kuo-Fong-CHI, Waterwa, ink-and-color-on-rice-paper, 210x110c, 2023. Courtoisie Art Taipei
Announcement of the exhibitor list for ART TAIPEI 2023: https://2023.art-taipei.com/taipei/en/announcement-exhibitor/
As a partner of ART TAIPEI, Artprice.com by Artmarket.com publishes a guide to the major trends in the contemporary art market during the show.