Art Taipei: an interview with Oliver Chang
[15 Oct 2021]

Mr. Oliver Chang, the new Director of the ART TAIPEI art fair, answers our questions about this new edition eagerly awaited by Asian collectors.

Launched in 1992, ART TAIPEI is the oldest international art fair in Asia. In 28 years, it has established itself as an essential event in Southeast Asia's cultural calendar, supported by earnest Taiwanese collectors and a strong domestic art market.

Last year, Art Taipei resisted the coronavirus pandemic by maintaining its edition while many other similar events were canceled or postponed around the world. The pandemic nevertheless had a strong impact on the 2020 edition as the number of international exhibitors was reduced..

Mr. Oliver Chang, what about this year? Have you managed to get back to your pre-pandemic exhibitor density?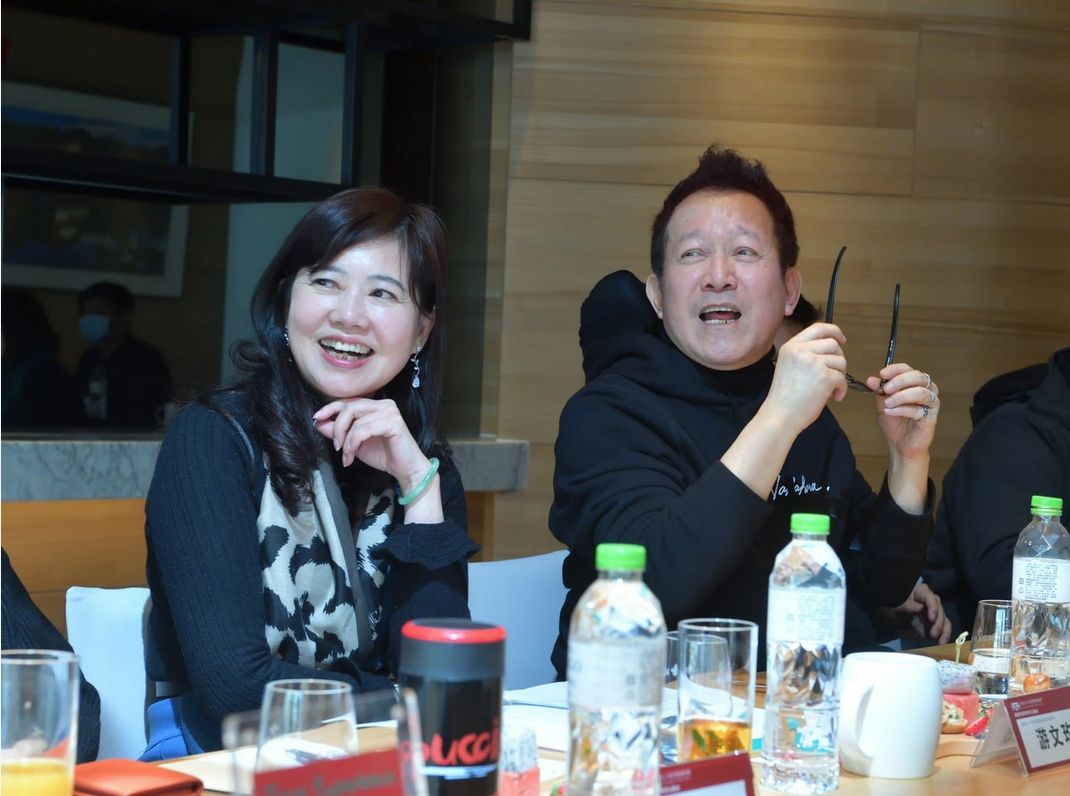 In fact since 2020 outbreak, Taiwan is relatively safe from the COVID-19 pandemic credited to the self-discipline of Taiwanese people and effective government policies. However 2020 was in severe outbreak all over the world, the foreign exhibitors of course were more concern to travel cross borders. Thus, in 2020, ART TAIPEI did get effected on the amount of exhibitors, but for those who did successfully travel in, they got unexpected fruitful sales in ART TAIPEI fair and created the word of mouth afterwards. Because of the great outcome in 2020, the exhibitors gained faith to 2021 and the participant amount of this year bounced back a bit from 92 to 124. Although we desire to return back to original number, especially on international exhibitors, it certainly needs efforts from not only us but all parties from the world to make it happen. (Image: Oliver Chang (on the right) with Wenmei Yiu (secretary general))

The majority of galleries exhibiting at the fair are Taiwanese. Is this a deliberate choice? Has the pool of Taiwanese galleries grown significantly in recent years?
Compared to many global fairs running by private companies, ART TAIPEI is those few run by non-profit Gallery Association. The ART TAIPEI fair is organized by Taiwan Art Gallery Association (TAGA) since its very beginning in 1992, which means that local member support is its core as well as its strength, and this essence is never changed in past 27 years and will keep going on. Starting in 1995, international galleries joining ART TAIPEI fair and the Committee gradually built and insisted the ratio of half Taiwanese galleries and half international galleries until 2019 before the COVID-19 pandemic outbreak. Before the outbreak, ART TAIPEI is one of the important fair to join due to its geographic advantage and long-lasting reputation as Contemporary art fair in Asia. In pandemic period, the localization seems a common scenario to all fairs, whatever for The Armory Show or ART BASEL or ART TAIPEI, because of the travel restrictions, so we will not say it is a deliberate choice but an inevitable occasion that all fairs need to face under such special circumstances. From another angle to see this, if a fair needs to stand strong and long, local supports is very essential and the must.
Regarding of the growth of the pool of Taiwanese galleries, I would say yes. According to the data of TAGA, we had 107 gallery members in 2013 and until this year, 2021, we have 130 gallery members, which shown the growth of 21% in past 8 years. This is a progressive growing number and also reflects the collector base growth in Taiwan, so that it can support the industry development healthily and steadily.
Who are the emblematic Taiwanese artists we will be able to see at the fair?
In ART TAIPEI, you always can see the emblematic Taiwanese artists from master, mid-generation artists, to young talents. This year we have the masterpieces from representative Taiwanese artists like CHEN Cheng-po, LIAU Ke-chhun, LIU Kuo-Sung, HO Kan and Richard LIN (LIN Show-yu). There is also SOLO show of YANG Chi-hung and the sculpture from LI Chen, the mid-generation artists. The representative of young talents has HSI Shih-pin and Jam WU.
The worth-to-mentioned highlight is local young artist cultivation and promotion in ART TAIPEI fair every year. Unlike other commercial fairs, ART TAIPEI always has non-profitable mission to achieve. This year is the 14th year collaborating with the Ministry of Culture to award eight under 35 talented Taiwanese young artists, and
assist each of them to work with different galleries in ART TAIPEI fair. Through the process, the young artists can have hand-on experiences to learn and cooperate with the gallery and connect to the art market. In 2020, borrowing from the long-time experience of the Ministry of Culture nurturing new artists, the Council of Indigenous People is collaborating with TAGA to promote the "Emerging Indigenous Artist Special Recommendation Exhibition". Through the cultural perspective of the indigenous young talents, the Taiwanese art style can be displayed in the international environment provided by ART TAIPEI.
Meanwhile, ART TAIPEI 2021 is further collaborating with the Department of Cultural and Creative Development of the Ministry of Culture to create the art-fashion cross-sector special exhibition; and in conjunction with Taipei Fashion Week. In this special exhibition, people can also see the mutual inspiration and conversation between Taiwanese artists and designers.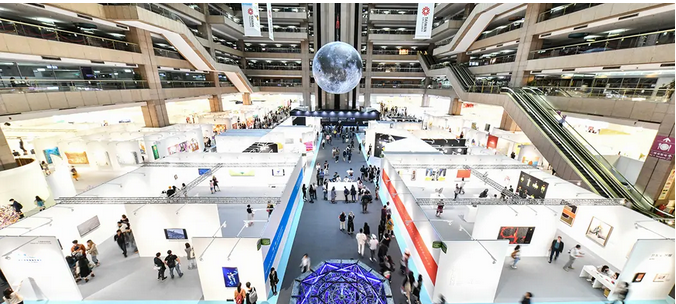 Copyright: Art Taipei
.
There are some galleries from Hong Kong and a dozen or so from Japan. Do Taiwanese collectors have a particular taste for Japanese artists? If so, who are their favorite Japanese signatures?
Taiwan is at the center of East Asia-Pacific region and has close relationships with nearby countries. Japan undoubtedly has strong culture influence to Taiwan due to its colony history and geographic location, including the taste of Taiwanese collectors. Considering contemporary art, Taiwanese collectors have preference on the world-trendy Japanese artists like Nara Yoshitomo and Yayoi Kusama, and the artworks of "Gutai" such as Kazuo Shiraga, and other post-war Japanese artists' groups. In terms of young generation, there is Ayako Rokkaku, Miwa Komatsu, Moe Nakamura and Chihiro Nakahara that are highly appreciated in the market and raising in a fast pace.
With AT Space and AT SPACE PROJECT, you have created "mini-exhibitions within the fair"? What are these spaces and what will we discover in these areas?
AT SPACE and AT SPACE PROJECT indicates the public art sector in ART TAIPEI fair. This year the Committee decided to promote the public art as these two special sectors is hoping to have exhibitors think of more possibilities to display public art in ART TAIPEI, regarding that public art is a diverse combination and conversation between artwork and the space. AT SPACE represents the public art displayed on the fair isles as previous years, and AT SPACE PROJECT is encouraging exhibitors to apply for new-media artwork interactive space and create immersive experiences in the fair. It is a bit unfortunate that AT SPACE PROJECT cannot be executed because we did not receive suitable application. However, as the first-time tentative, we think our goal, to expand the possibilities of public art application, is achieved.
Lastly, why makes Taiwan a hub of the Asian art market? And what strengths could it further develop in the future?
The reason why Taiwan is able to be a hub of the Asian art market is mainly because of its central location in Asia and its democratic environment. Since ancient time, Taiwan is undoubtedly the central location of East Asia and the colony history of Spain, Netherlands and Japan made the island equip the great tolerance and acceptance to different foreign culture. Every external culture can find its place in Taiwan and merge with local features to show its new appearance and even represents as part of Taiwanese culture. On the other hand, Taiwan is a few place in Asia that represents democracy value and roots it in the environment and government system. The healthy and strong art and culture development needs to have free expression of will which only exists in the free environment with respects and understanding between diverse individuals and groups. We think these two essential advantages are strong keys to have foreign galleries, artists and organizations to value and gather in this place.
Aside from the macro reasons, the strong Taiwanese collector base and the extensive spread of art education in Taiwan are important pillars to support the growth of art industry. In recent years, we found the second collector generation is coming into the market and influencing the diversify of the collecting trends which strengthen the market further. And compared with many other Asian countries, the art education is highly valued and implanted in education system and civilian activities. Many cultural buildings were established and various cultural activities are highly promoted by the government and organizations in not only Taipei but many other cities like Taichung, Kaohsiung, Tainan, etc. All these reasons make Taiwan an important and irreplaceable hub of Asian art market.
Location: Taipei World Trade Center Exhibition Hall 1
Address: No.5, Sec. 5, Xinyi Rd., Xinyi Dist., Taipei City 110, TAIWAN