Focus on Omar Ba
[09 Jul 2021]

The grandson of a Senegalese infantryman, Omar Ba (born 1977) spent most of his time as a child drawing, but his parents wanted him to become a mechanic, a field in which he trained, without passion, for three years. He was subsequently admitted into Dakar's school of the Fine Arts where he progressed but did not actually blossom. It wasn't until he experienced the radical change of living in a new country that his work began to mature. In 2003, he was admitted into Geneva's High School for Art & Design where, after a few difficult years, he was spotted by Guy Bärtschi during the 2009 edition of the Les Urbaines in Lausanne .

…Very noticed at the Fiac in 2019, the critics saluted a "new talent" , "a fabulous colorist"
Seducing Western collectors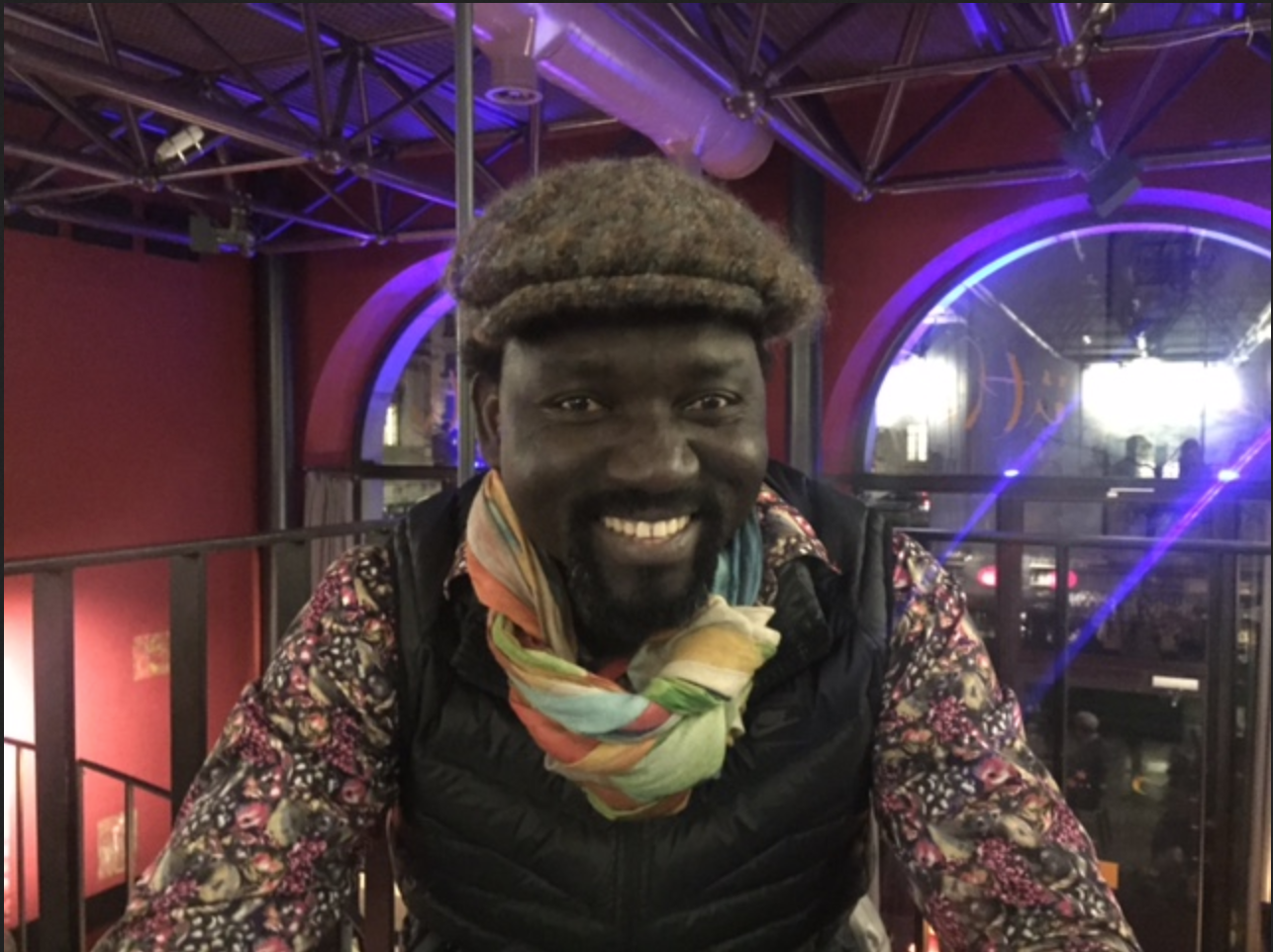 Ba began to be recognised in Switzerland at the end of the 2000s. After receiving the supported of Guy Bärtschi, he was promoted by the Parisian gallerist Anne de Villepoix and then joined the Templon Gallery (Paris and Brussels) which gave him a first solo show in 2016. He quickly became the darling of French and Brussels collectors, especially as Daniel Templon presented his work at major international art fairs. Very noticed at the Fiac in 2019, the critics saluted a "new talent" and a "fabulous colorist".
Today, Omar Ba shares his life and his work between Geneva and Dakar with a studio in each city. His regular trips to Africa are essential to him – as he says – so that the images do not fade… so they do not lose their force in his painting. His painting is mixed and complex, sometimes on corrugated cardboard or kraft paper, employing a variety of techniques including gouache, ink, acrylic, oil and pencil.
Poetic and enigmatic, his works have a certain ornamental focus with a lot of work on color and the repetition of forms in pictorial patterns that emerge from the black background from which he always starts in order "to see his work better". His iconography mobilizes both personal metaphors and ancestral references, while questioning Africa's place in the world. It deals with political subjects, current events in the world, the exploitation of nature, war, terrorism, politicians, and ultimately, relationships of power and domination.
… Omar Ba is today considered one of the most important artists on the African scene.
Recently exhibited at the Montreal Museum of Fine Arts (2019) and at the Pompidou Center in Paris (2020), Omar Ba is today considered one of the most important artists of the African scene. His works have joined a number of major museum collections, including that of the Louis Vuitton Foundation for Contemporary Art and the permanent collection of the Abu Dhabi Louvre (painting on corrugated cardboard, Repaire, 2016).
Price range
In 2014, his works were presented at the Royal Academy's Summer Exhibition in London as well as at the Dakar Biennale. In October of that year, Piasa (in Paris) offered one of his works as a auction debut in a sale dedicated to Contemporary African Art. Although large and impressive (203 x 150 cm), the work Au royaume des Pyromanes remained unsold against a low estimate of $20,000.
A few years later, his prices had doubled in galleries, so that paintings offered around $20,000 are now selling for $40,000. Today, demand for the artist's work is intense and some of his paintings have reached beyond $50,000. Naturally, his secondary market prices have more or less synched with his gallery prices and in June 2020 Piasa sold a superb canvas – This Way is Not Easy 2 (2011) – for the equivalent of $49,800.
Omar Ba's dream is at last beginning to materialise: to leave his mark on art history and for his work and that of other African artists to be valued at more or less the same level as the work of recognised Western artists.
Artprice article published in Diptyk magazine