France's place on the global art market six months after Brexit
[15 Jun 2021]

In March earlier this year, Vincent Van Gogh's Scène de rue Montmartre (Street scene in Montmartre) (1887) allowed France to reconnect with the very high-end of market. It generated the best French fine art auction result since the sale in October 2019 of Cimabue's Christ Mocked. Sotheby's and Mirabaud-Mercier chose Paris to sell this very French canvas of a Parisian street scene that had been kept in a French collection for over a century.

France remains one of the primary sources of important art works, as we have again seen with the rediscovery of a superb painting by Jean-Honoré FRAGONARD – Un philosophe lisant – that will be offered for sale on 26 June 2021 in the French town of Epernay. Maître Antoine Petit and Enchères Champagne have set the estimated price range at $1.8 million – $2.4 million. Nevertheless… so far, the Parisian marketplace for fine art is still not yet markedly benefiting from Brexit.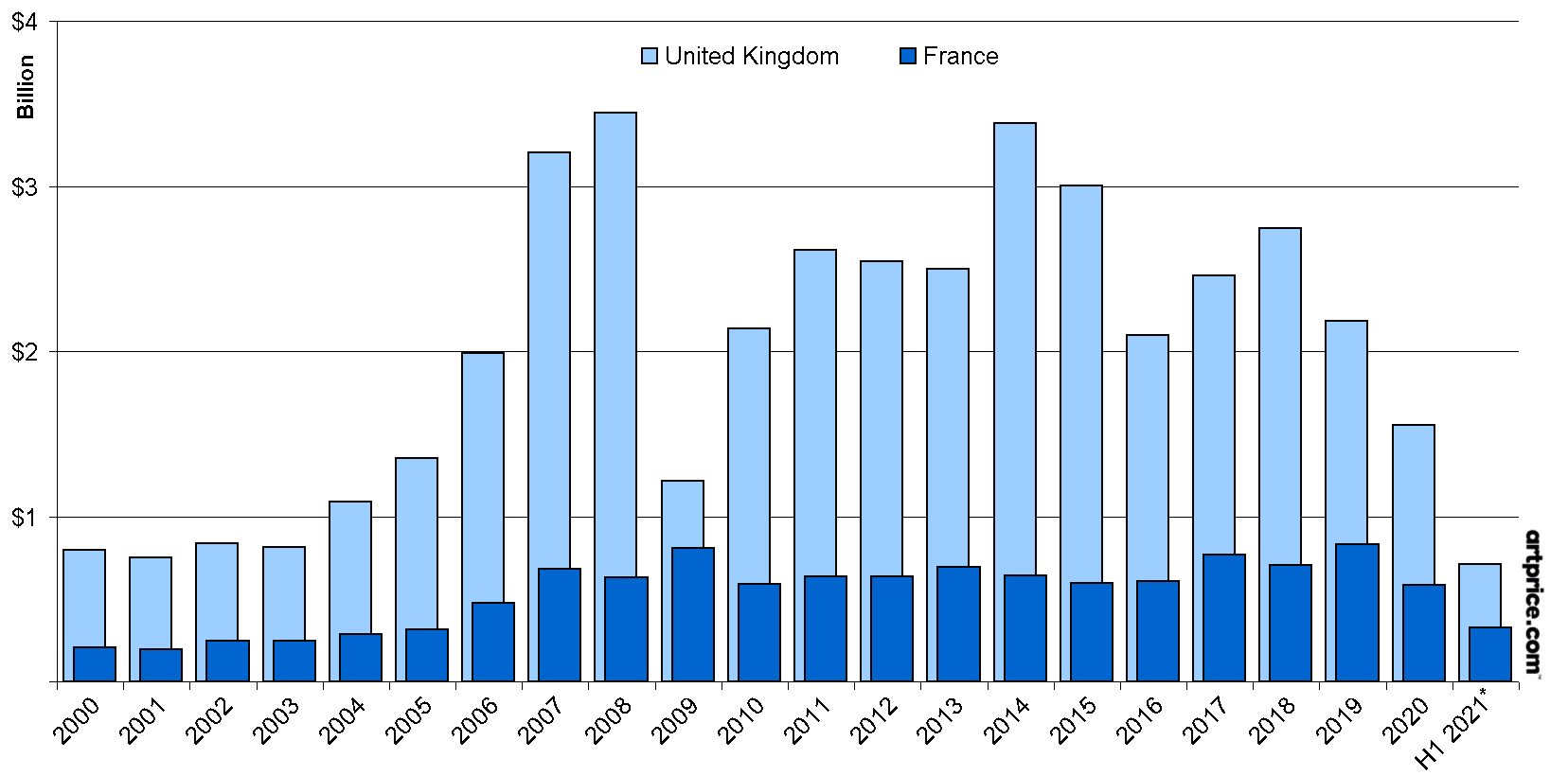 Annual Fine Art auction turnover (1 January 2000 – 10 June 2021)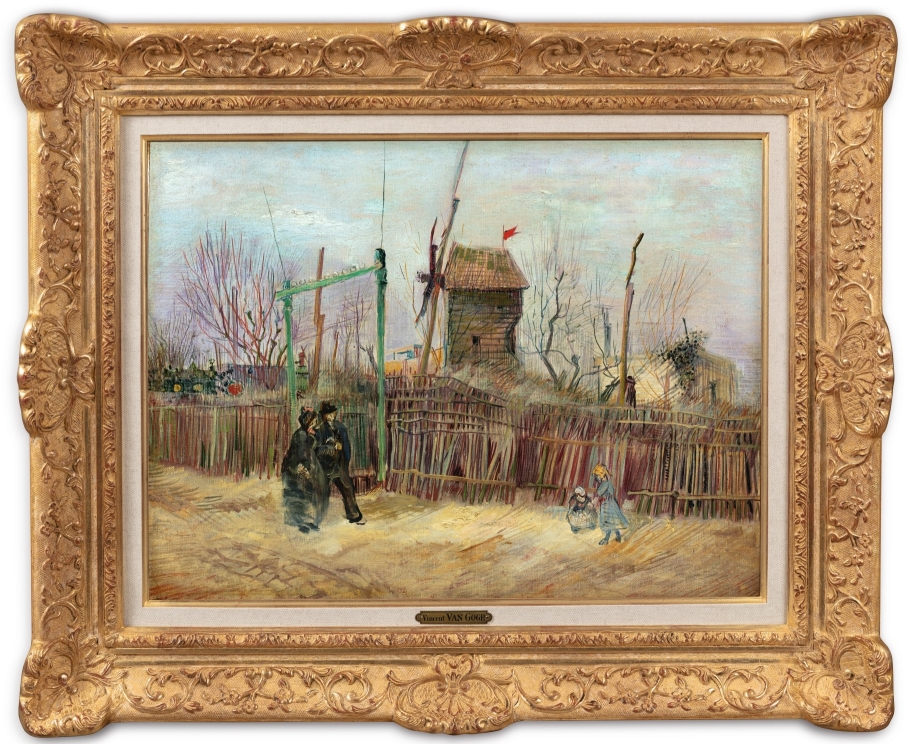 Vincent Van Gogh, Scène de rue à Montmartre (1887): $15.4 million on 25 March 2021 at Sotheby's & Mirabaud-Mercier
According to thierry Ehrmann, President and Founder of Artmarket.com and its Artprice department: "Paris is not really attracting masterpieces from abroad more than before, as London did for many years, and, as it continues to do. Despite Brexit, the English capital is still attracting major works that could have been sold in France: for example, on 23 March 2021, Christie's sold, three key works from the Paris collection of Claude Hersaint (signed Miro, Magritte and Ernst) in London for a total of $31 million".
To date, Brexit therefore does not appear to have benefited France.
Sotheby's and Christie's are still France's leading fine art auction houses with market shares of 34% and 17% respectively
In 2021 it looks like the Anglo-Saxon giants are still reigning over the French fine art auction market. Sotheby's is currently twice as productive as its rival, but Christie's will be closing out the first semester of the year with a prestige sale of 20th / 21st Century Art (30 June 2021).
In market share terms, France's national auction operators are still substantially behind; Artcurial with 5% and Cornette de Saint-Cyr with just 3% are struggling to compete. Phillips, which has offices in Paris, chooses to operate without an auction room. It continues to favor New York, London and, since 2016, (for fine art) Hong Kong.

That said, the Anglo-Saxon auction houses in Paris do not have a monopoly on the high-end market. Cornette de Saint Cyr generated France's second best result of H1 2021 when it hmmered $7 million for Wu Guanzhong's painting Hong Kong Night (1987). As regards Zao-Wou-ki, two works are among the Top-5 results of the year (in France). Unfortunately, many of his works are subsequently taken to Asia.
Three works by Chinese artists in the Top 5 French auction results so far in 2021
1. Vincent VAN GOGH (1853-1890), Scène de rue Montmartre (1887)
$15,414,600 (Sotheby's & Mirabaud-Mercier, Paris – 25/03/2021)
2. WU Guanzhong (1919-2010), Hong Kong Night (1987)
$6,866,900 (Cornette de Saint Cyr, Paris – 14/04/2021)
3. ZAO Wou-Ki (1921-2013), Ville arabe (1953)
$5,352,400 (Sotheby's , Paris – 03/06/2021)
4. ZAO Wou-Ki (1921-2013), Zitterlein (1956)
$4,725,800 (Sotheby's, Paris – 03/06/2021)
5. Gustave CAILLEBOTTE (1848-1894), Le Petit bras de Seine Argenteuil (c.1890)
$4,242,300 (Christie's, Paris – 30/03/2021)
The symbolic threshold of $10 million has only been crossed once in 2021 in Paris, compared with 11 times in London.