New records for Indian and Pakistani artists in New York
[28 Sep 2021]

A work by Jehangir Sabavala sold for a $1.5 million; another by Bhupen Khakhar fetched nearly a million. Rabindranath Tagore and Abdur Rahman Chughtai generated impressive results… In short, the recent sale at Christie's New York on 22 September (South Asian Modern + Contemporary Art) indicates distinctly positive price trends for South Asia's major painters.

When Jehangir Sabavala's The Peasants (1981) was offered for sale last year (not for the first time) it was clear the Indian artist was destined to cross the symbolic $1 million threshold. It fetched $966,000 versus an estimate of $450,000 – $600,000. A year later, Sabavala has now joined the 7-digit club after The Embarkation reached $1.59 million (3x Christie's high estimate) last week. An important work, it attracted the best result of Christie's South Asian Modern + Contemporary Art sale, as well as a new auction record for the artist.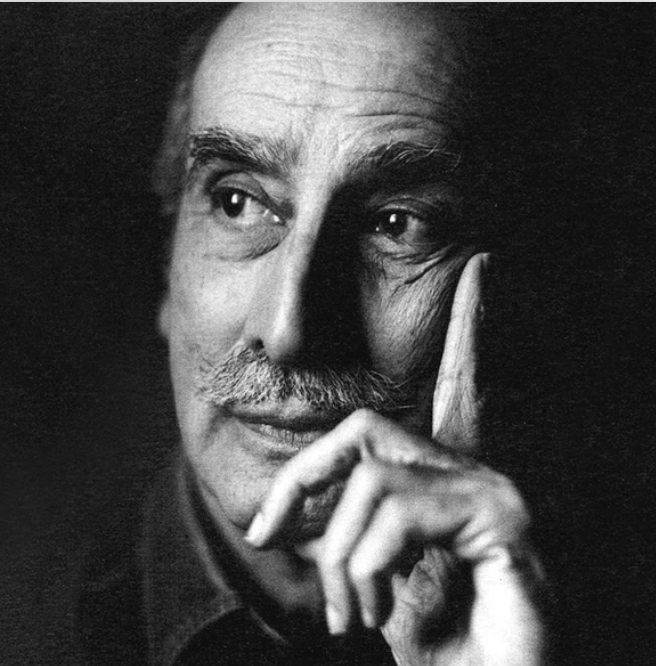 Although his work was shown in London and Paris before Mumbai, Jehangir SABAVALA (1922-2011), who died ten years ago, is still relatively unknown in Europe. He is nevertheless today one of India's most famous painters and is now fetching million-dollar results in New York! After studying art in Mumbai, Sabavala moved to Europe in 1944 where he pursued his artistic studies via the Academie André Lhote, the Académie Julian and the Académie de la Grande Chaumière. Sabavala thus found himself caught between two schools of thought: one 'conservative', the other 'modern', and it is the synthesis of the two which so clearly determined his style.
Back in India, he obtained his first solo exhibition in 1951 and soon after was awarded the Walter Langhammer Prize, one of the most prestigious artistic distinctions at the time. His career subsequently became highly active and international with participations in more than 150 group exhibitions around the world, and his works were acquired by major private and public collections, notably the National Gallery of Modern Art (New Delhi), the Birla Academy of Fine Arts (Calcutta), The Punjab Government Museum (Chandigarh) and the National Gallery of South Australia (Adelaide).
The recent rise in the auction prices of his work appears to correspond to a growing recognition of its essentiality to India's artistic scene during the last century. However, last week's million+ result for The Embarkation may well indicate a renewed dynamism – not just in the market for Sabavala's work – but in the market for Indian masters in general. Sabavala was not the only one to have attracted exceptionally strong bidding during Christie's New York sale. Several works by other artists sold substantially beyond their estimates.
Bhupen KHAKHAR's Tree in a Walled Garden reached $990,000 against a high estimate of $500,000. His prices have risen sharply since his retrospective at London's Tate Modern in in 2016 (Bhupen Khakhar: You Can't Please All). A few months after the exhibition, in October 2017, one of his paintings (De-Luxe Tailors) fetched over a million dollars ($1.46 million) for the first time, and in June 2019 a large painting (Two Men in Benares – 1982) reached $3.2 million. Both sold at Sotheby's in London.
Another surprise last week was $637,500 for Rabindranath TAGORE's (1861-1941) drawing of a Couple (56.8 x 45.7 cm) at 3.5 times Christie's high estimate, a new auction record for this immensely talented artist. Tagore was Gandhi's traveling companion and was awarded the Nobel Prize for literature in 1913. Her was a writer, a composer, a painter and a philosopher.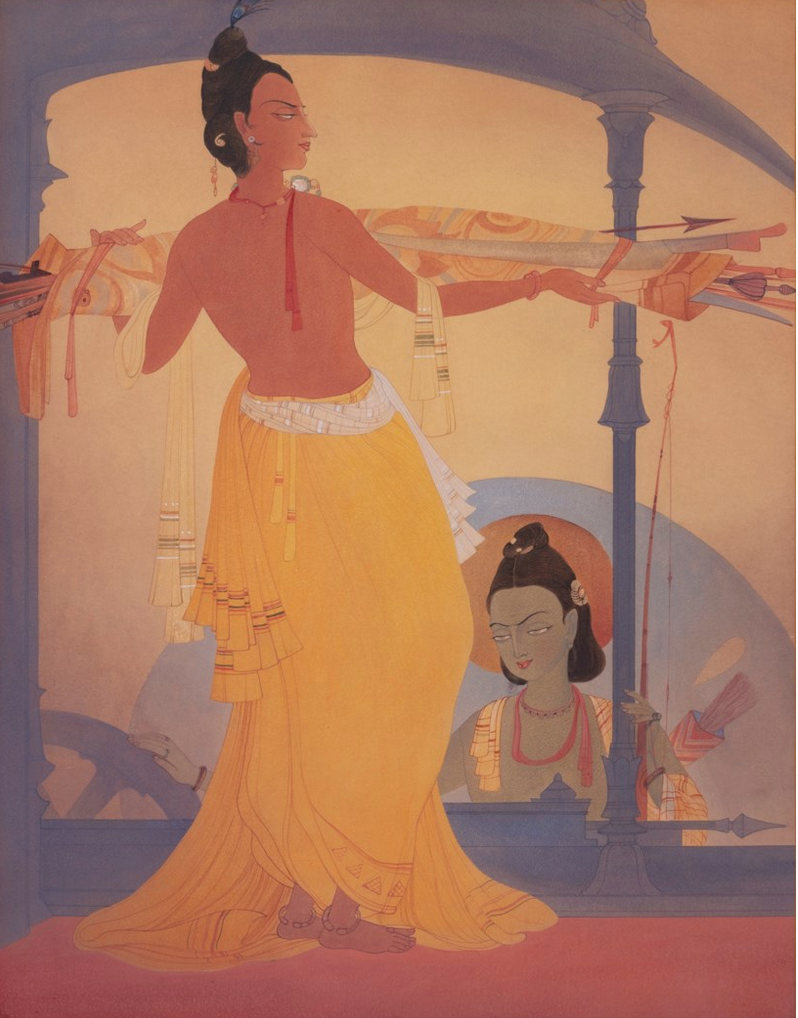 Abdur Rahman Chughtai, Krishna Instructing Arjuna, $250,000

.
Various artists from Pakistan also largely exceeded their estimates at Christie's last week. Below are the auction records, as at 22 September 2021, for Abdur Rahman Chughtai and Anwar Jalal Shemza:
.
Anwar Jalal SHEMZA (1928-1985)
City Wall (1960)
Estimate: $30,000 – $50,000
Price realized: $231,250
.
Abdur Rahman CHUGHTAI (1897-1975)
Krishna Instructing Arjuna
Estimate: $30,000 – $50,000
Price realized: $250,000