Old Masters: a stable and reliable market
[03 Aug 2009]

 Old Masters overtaking Contemporary Art sales? That's how it looks after Sotheby's and Christie's London sales of combined Old Masters & 19th century art on 7 & 8 July. The total revenue from the two houses' Old Masters works amounted to nearly £39m, i.e. a million more than they both earned from Contemporary Art sales the previous month.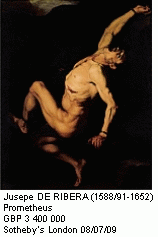 Safe investments during the crisis? Need to get back to fundamentals after several years of fashion-following and speculation on the contemporary arena? Not at all: old art is a mature, stable and solid market carried by Masters who have withstood the test of time. Although it may seem obvious, it is useful to remember that, unlike Contemporary Art, the production side of the Old Masters art market is over and all the works are known and listed. Of course, very occasionally, a new discovery causes a major sensation within the inner circle of art amateurs and specialists – however such discoveries are extremely rare. The best example of a "discovery" in the history of art auctions has to be Peter Paul RUBENS' Massacre des Innocents , a work thought to have been executed by a student (Van den Hoecke) before Sotheby's presented it in London on 10 July 2002 as a work by Rubens. Estimated at £4m, the masterpiece fetched no less than £45m ($69.7m).
Aside from exceptional discoveries, sales of collections provide more frequent opportunities to acquire masterpieces. The success of Sotheby's London sale on 8 July was indeed less related to the number of works sold (32 lots sold, 82% to European buyers) than to the quality of the Barbara Piasecka Johnson collection. Its sale allowed Sotheby's to post £5.36m more than its rival Christie's despite the fact that Christie's sold 14 lots more the previous day (together, Christie's and Sotheby's sold 78 Old Masters on 7 & 8 July generating a total of £38.99m, i.e. $63.25m). The highlight of the Johnson collection was a masterpiece by Jusepe DE RIBERA representing Prometheus writhing in pain with an open wound to his liver. This remarkably powerful work attracted bidding way past the estimates to £3.4m ($5.5m). De Ribera's previous record was £2.4m held since 1990 by The martyrdom of St. Bartholomew (Sotheby's).
Despite their rarity (on average, half a dozen of his paintings are publicly sold each year), De Ribera works are not that popular at auctions because his collectors are extremely demanding. In 2008 for example, four of the six De Ribera works presented were bought in.
Sotheby's posted a total of 9 new records on the evening of 8 July, four of which confirmed Barbara Johnson's excellent choice as a collector. One of these resulted from a spectacular sale of a portrait of a young man attributed to Le Primatice: Portrait of a Nobleman presumed to be Jean de Dinteville, as St George doubled its high estimate when it fetched £650,000 ($1m)! The quality of the work and its ownership background overrode any doubts about its "attribution" to Le Primatice, whose works, and particularly his oil paintings, are very seldom seen at auction. In fact his market consists essentially of the occasional red chalk and the last one to appear at auction was presented on 21 January 2003 at Sotheby's in New York. In good condition and representing four nymphs after bathing, it fetched $45,000, the low estimate for a work of that quality.
Among the other notable results from the summer sales, a marble bust by fetched £550,000 (nearly $900,000), an early XVth century Madonna and child by Pietro DI DOMENICO DA MONTEPULCIANO fetched £175,000 (3x its estimate) and Anthonius VAN DYCK's Portrait of Endymion Porter fetched £1.8m ($2.9m) exactly one year after his record auction price of £2.7m ($5.3m for A Rearing Stallion at Christie's).
On 7 July, Christie's posted three new auction records: one for Bartolomeo DELLA PORTA whose The Madonna and Child in a landscape with Saint Elizabeth (1516) was only the 5th painting by the artist to be sold at auction in the last 10 years and by far the best of his works ever publicly sold. Going under the hammer at £1.9m ($3m), it fell just short of the £2m low estimate. Another for Willem Claesz. HEDA whose still-life, A blackberry pie, an upturned nautilus cup, a salt-cellar fetched 4x its low estimate at £1.2m… an excellent result that probably contributed to the result Sotheby's obtained the following day for another somewhat austere still-life by the same artist: £130,000 (twice the estimate). The third record was for Giuliano di Piero BUGIARDINI whose portrait of a young man fetched £700,000 ($1.13m).
Rare as they are, paintings in good condition by Old Masters often sell for six-figure numbers. But these exceptional results are only the tip of the iceberg and auction houses are constantly offering works by little-known or unidentified artists (from the "school of" or "Circle of"…). For example, a work signed by Luis TRISTAN – the highly talented but more confidential student of El Greco – depicting an intimate scene of the Holy family and Saint Anne offered at just €42,500 on 22 April 2009 (Arte Information y Gestion, Sevilla). There are numerous buy opportunities for works under $10,000: roughly 41% of the Old Masters lots sold at auction in 2008 and 45% sold between January and July 2009.