Sanyu expected in Top 10 for this year
[04 Dec 2020]

Christie's last major sale of the year in Hong Kong was heavily dependent on SAN Yu (1901-1966). On Wednesday, 2 December, Christie's hosted a multi-period international sale of 20th Century Art featuring works by artists from all the great nations of the global art market. From ZAO Wou-Ki to Joan MITCHELL, from Yayoi KUSAMA to Joyce PENSATO, from Tsuguharu FOUJITA to Amoako BOAFO… works by Asian, European and American artists were offered in the first leg of a sale that started in the Hong Kong time zone. Before switching to the New York leg, Christie's had already hammered $109 million, with a third of this result due to the Sino-French artist Sanyu. The star of the sale, Sanyu was represented with three still lifes, or rather, three 'silent lives': two representing Chrysanthemums and one painting of goldfish.

Results in crescendo…
    1.    Lot 122, a 46-centimeter canvas depicting white Chrysanthemums reached $1.7 million, doubling its mid-range estimate.
    2.    Lot 12, a larger canvas (92 x 60 cm) representing pink chrysanthemums, reached $17.8 million.
    3.    At the end of the sale, Sanyu's Goldfish reached $21.9 million.

.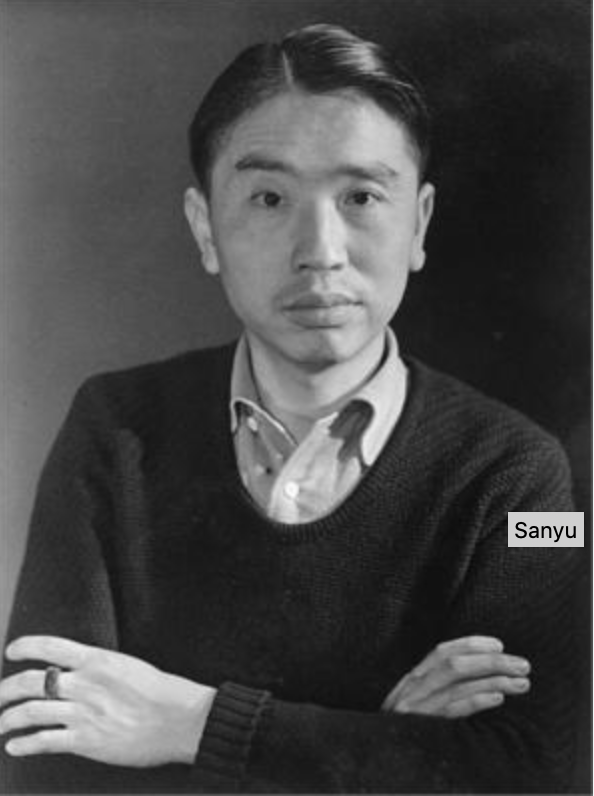 A 90cm painting by Sanyu fetched more than a 4-metre triptych by Zao Wou Ki… $5 million more!
Purchased for $420,000 in 2005 (at Christie's Hong Kong) Sanyu's Les Chrysanthèmes roses (measuring 90 cm) sold for $17.8 million! That's $5 million more than a triptych by Zao Wou Ki (15/01/82) measuring nearly 4 metres also sold on December 2 ($12.2 million). This was yet further proof of the place now occupied by Sanyu on the market.
The most anticipated work, Goldfish, was a rare painting that Christie's had singled out with an independent  60-page catalogue. It sold within its estimated range for $21.9 million. The catalogue recalled how much Sanyu offers "a visionary interpretation of Chinese art, merging disparate elements and aesthetics: from ancient to modern, from east to west, with ink and oil, line and color. As such, the catalogue continues, his works occupy an essential place in the history of modern Chinese art."
Christie's also insisted on the rarity of the artist's works (around 300 oil paintings in total), and of the goldfish subject in particular. Only 11 paintings representing fish have in fact been identified. The one sold on 2 December had already been to auction twice in the past 25 years.
Since it first sale in 1997 at Sotheby's Taiwan, the perception of Sanyu's work has profoundly changed. Now celebrated as one of the artistic prodigies of his generation, his popularity has literally exploded in recent years. The value of Goldfish, for example, has been multiplied by 88 since that first sale.          
The value of Goldfish has increased 88-fold since 1997.
         
Goldfish ended an exceptional year for Sanyu, whose works will have generated an auction turnover of around $145 million over the 12 months of 2020. He may well be ranked in the TOP 10 top-selling artists of the year. It would certainly be a first for this jubilant and delicate painter, but it is coherent with the wider revaluation of Sino-French artists that has already affected Zao Wou Ki and Chu Teh Chun for example.
    
Evolution of the auction price of Goldfish:
    •    $248,400 in 1997
    •    $8.7 million in 2013
    •    $21.9 million in 2020