Top 10 of the most expensive artworks in 2019
[20 Dec 2019]

Artprice regularly reviews the top 10 ranking of artworks that have fetched the highest prices on the global art auction market… works that have excited and moved global buyers more than any others. As the year-end is an appropriate moment for tallies and totals, here is an update of the most spectacular Fine Art auction results of all time.
See

our all-time best fine art auction results for 2013
See our all-time best fine art auction results for 2016
Top 10 : Top-selling artworks in History

(december 2019 update)

Artist
Artwork
Creation Year
Price in USD (incl. fee)
Date
Auctioneer
City
1
LEONARDO DA VINCI (1452-1519)
Salvator Mundi
c.1500
$450,312,500
15/Nov/2017
Christie's
New York
2
Pablo PICASSO (1881-1973)
Les femmes d'Alger (Version 'O')
1955
$179,365,000
11/May/2015
Christie's
New York
3
Amedeo MODIGLIANI (1884-1920)
Nu couché
1917-18
$170,405,000
09/Nov/2015
Christie's
New York
4
Amedeo MODIGLIANI (1884-1920)
Nu couché (sur le côté gauche)
1917
$157,159,000
14/May/2018
Sotheby's
New York
5
Francis BACON (1909-1992)
Three Studies of Lucian Freud

1969
$142,405,000
12/Nov/2013
Christie's
New York
6
Alberto GIACOMETTI (1901-1966)
L'homme au doigt
1947
$141,285,000
11/May/2015
Christie's
New York
7
QI Baishi (1864-1957)
Screens of landscapes
1925
$140,954,580
17/Dec/2017
Poly
Beijing
8
Edvard MUNCH (1863-1944)
The scream
1895
$119, 922,500
02/May/2012
Sotheby's
New York
9
Pablo PICASSO (1881-1973)
Fillette à la corbeille fleurie
1905
$115,000,000
08/May/2018
Christie's
New York
10
Claude MONET (1840-1926)
Meules
1890
$110,747,000
14/May/2019
Sotheby's
New York
© artprice.com
Six years ago, in 2013, the global top 10 ranking had a resolutely Western and Modern character, with an omnipresent Picasso accounting for 32% of its value. Three Pablo PICASSO works were among the 10 most expensive works ever sold publicly, although Munch's The scream (1895) was still in first place having fetched nearly $120 million in 2012.
By 2016, the scale had changed considerably: the number 1 position reflected a record price that had almost doubled in 10 years and the Top 10 ranking only featured works hammered above $100 million. Six of them were created after the World War II. Picasso, whose Garçon à la pipe had been the first to cross the symbolic $100 million mark in 2004 (incl.fees), had revised his absolute record to more than $179 million with Les femmes d'Alger (Version 'O') (Christie's NY, 2015). Not far behind… Alberto GIACOMETTI had become the world's most expensive sculptor with no less than three works in the list, all above $100 million.
Since then of course the top price has reached another dimension altogether with the sale of LEONARDO DA VINCI's famous Salvator Mundi. Having fetched the astronomical sum of $450.3 million on 15 November 2017 at Christie's New York, its value represents more than two and a half times the price of Les femmes d'Alger (Version 'O'), relegated to second place. Picasso – dethroned by an exceptional recovery of interest in Old Masters – no longer represents the 'highest mountain to be climbed'.
Another highlight of the latest Top 10 is QI Baishi's presence since 2017, thanks to the sale of Screens of landscapes (山水十二条屏) for nearly $141 million at Poly Auction in Beijing. It is not only the highest price ever paid for a work by a Chinese artist, but also the first time that a Chinese artist has crossed the $100 million mark. It also signals the capacity of Chinese auction houses to reach the same price levels as the major largest Western houses.
This year, 2019, has a single new entry with Claude MONET's Meules (1890) which elicited a new world record for an Impressionist work at more than $110 million. The seller had acquired it in 1986 for just $2.5 million at Christie's. The previous auction record for a Monet dated back to the Rockefeller Collection sale in May 2018 – also at Christie's NY – when Nymphéas en fleur 《绽放的睡莲》 fetched $84.6 million. The market therefore still appreciates high quality Impressionist work which, although increasingly rare, still attracts as much attention despite the arrival of a much younger generation of bidders and the growing popularity of Contemporary Art.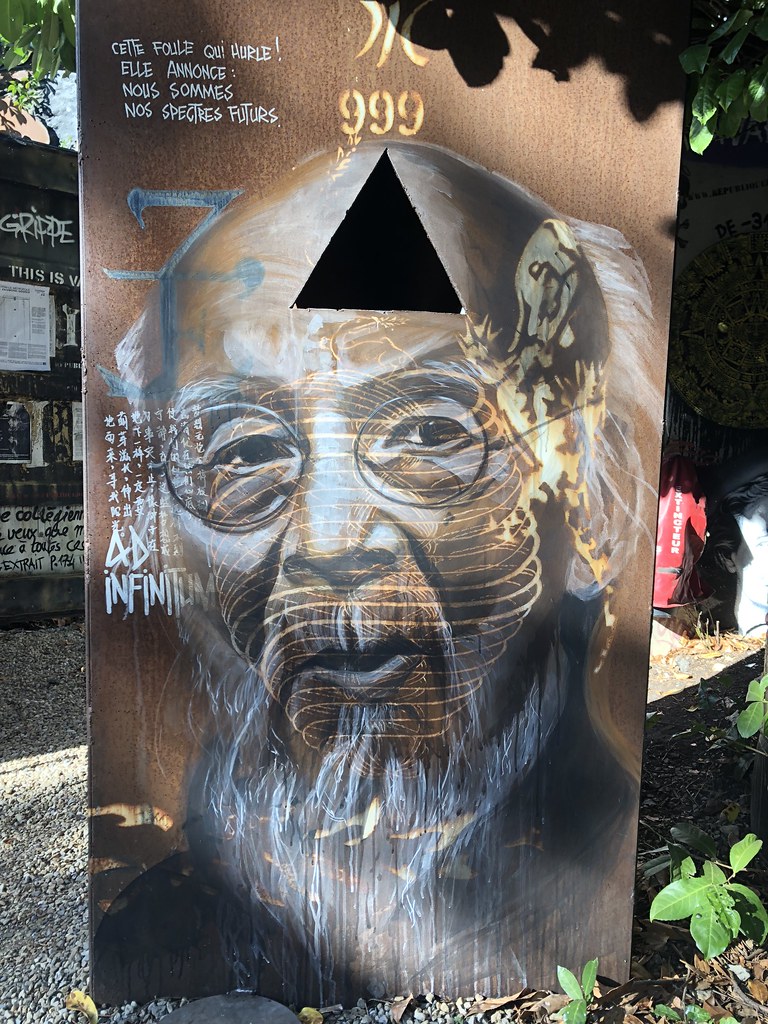 Qi Baishi. ©thierry Ehrmann. Courtesy Musée de L'Organe/Abode of Chaos
With one exception, the world's Top 10 Fine Art auction results of all time have all been hammered at Sotheby's or Christie's. They alone have the financial resources that can sometimes be required to tempt sellers – via guarantees – to consign their masterpieces. But the competition is tough and requires perpetual reinvention. Christie's, for example, has experienced a string of personnel departures over the past three years, including that of Francis Outred, Head of Post-War & Contemporary Art in Europe (based in London), and that of Brett Gorvy, three years ago. In 2013 Outred participated in the sale of Francis BACON's Three Studies of Lucian Freud, which remained the world's most expensive publicly-sold artwork for two years. Christie's subsequently reinvented itself with Loïc Gouzer who orchestrated the sale of Salvator Mundi in a Post-War & Contemporary Art session instead of a more conventional Old Masters sale (Gouzer has also since left Christie's). The mixing of periods seemed like a good way to attract and stimulate buyer interest. Inventiveness and marketing are essential elements underpinning the new milestones of contemporary Art Market history and it now faces the challenge of finding the next jewels capable of generating 9-digit results (>$100 million) or even of beating Salvator Mundi.