You must have cookies enabled to use this website.
World Art Dubai
(03 Apr 2019 - 06 Apr 2019)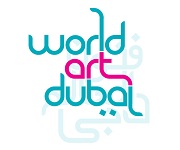 World Art Dubai
Dubai World Trade Centre
Dubai
United Arab Emirates
Bringing Affordable Art to The Middle East

A headline event of the Dubai Official Art Season, World Art Dubai brings affordable contemporary art from all over the world to the increasing art demand in the Middle East.

The fifth edition of World Art Dubai will take place in April 2019 with an extended global collection of contemporary paintings, prints, sculptures, photographs and mixed media ranging from $100 to $20,000.