ZONAMACO México Arte Contemporáneo
(06 Feb 2019 - 10 Feb 2019)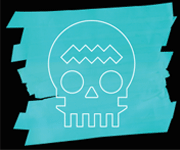 ZONAMACO México Arte Contemporáneo
Centro Citibanamex, Hall D
AV. Conscripto 311
Lomas de Sotelo
11200
Mexico
Mexico
ZONAMACO MÉXICO ARTE CONTEMPORÁNEO
6 - 10 FEBRUARY 2019
CENTRO CITIBANAMEX, HALL D
The leading art fair in Latin America with four events that take place twice a year during February and August at Centro Citibanamex, Mexico City.
Each year ⓢZONAMACO México Arte Contemporáneo brings together the largest selection of leading and emerging international galleries.
In addition, Zélika García established ⓢZONAMACO Diseño in 2011, ⓢZONAMACO SALÓN in 2014 and ⓢZONAMACO FOTO in 2015, with the goal of covering and strengthening the design, antique and photography sectors in Mexico.
LOCATION
Centro Citibanamex, Hall D
AV. Conscripto 311
Lomas de Sotelo
CDMX, 11200
OPENING HOURS
Opening Wed 6 February, 2019
16:00-21:00
General Thu 7-Sat 9 February, 2019
12:00-21:00
Sun 10 February, 2019
12:00-20:00
PRICES
General public Mex$ 220
Student Mex$ 170
(bit.ly)
• Tickets are currently available for ⓢZONAMACO FOTO and ⓢZONAMACO SALÓN 2018, to be held from August 22 to 26 in Centro Citibanamex, Hall D, Mexico City.
• Tickets can be purchased online or at the box office at Centro Citibanamex using either cash, or credit card.
• Each ticket is valid for a personal entry on Wednesday, Thursday, Friday, Saturday or Sunday.
• Valid student identification is required for discounted admission.
• Under 12s do not require a ticket but must be accompanied by an adult over 18.
• Tickets are non refundable.