An overview of Christie's big New York results last week…
[17 May 2022]

Christie's New York hammered a whole series of exceptional new auction records last week. If we include the staggering $195 million paid for by Warhol's Shot Sage Blue Marilyn on Monday 9 May (see our article "Andy Warhol's portrait of Marilyn Monroe fetches top price ever paid for a 20th century artwork") – which imparted a particular energy to the rest of the week's sales – Christie's ended the week with over a billion US dollars in takings! No less than 26 new records were hammered. Artprice by Artmarket takes a look at the most significant results.
A new record for Man Ray
Admittedly, a record was expected, but not of such magnitude. Christie's offered Man Ray's famous Violon d'Ingres with an estimate of 5 to 7 million dollars – exceptionally high for a photograph – but it dwarfed that range, fetching no less than $12.4 million on 14 May after ten minutes of arduous bidding. A new record for MAN RAY… but also an absolute all-time record for a photograph at auction.
Principal attractions of Le Violon d'Ingres:
> An iconic image: one of the best known in 20th century photography.
> The best print of Le Violon d'Ingres ever to appear on the market.
> Man Ray's market at a record peak with 460 lots sold last year.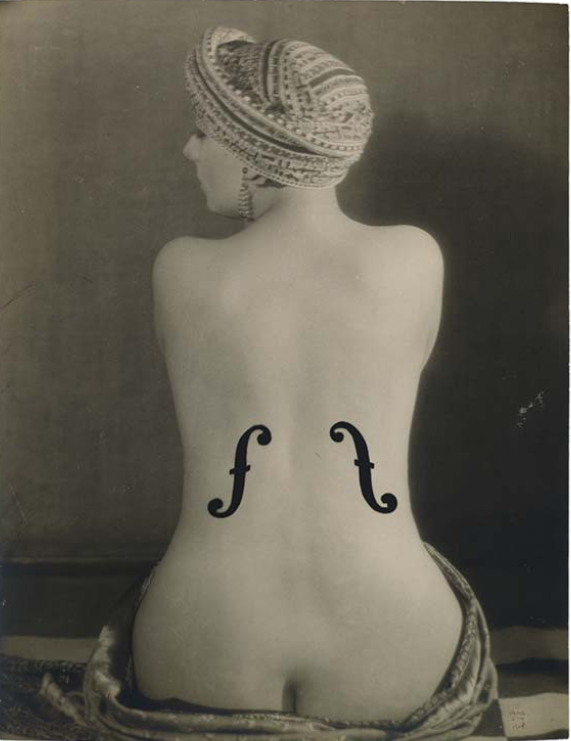 Man Ray, Le Violon d'Ingres (1924). Tirage argentique, 48,5 x 37,5 cm
A new record for Degas
In its May 12 sale, Christie's gave Edgar DEGAS' most famous sculpture La petite danseuse de quatorze ans an estimate of $20-30 million; but it reached 41.6 million dollars, the highest auction price ever hammered for a work by the French artist. Apart from the original wax-based model at the National Gallery of Art in Washington there are 29 bronze copies listed in museums.
Principal attractions of Petite danseuse de quatorze ans:
> One of the most audacious sculptures of the end of the 19th century, adorned with a real tutu, real slippers and a real satin hair ribbon
> Ideal and prestigious provenance, having remained in private hands, including the prestigious collection of the American collector Anne Bass, patron of several major museums in the United States.
> Christie's organized an innovative sales buzz for the work by creating a hologram of Petite danseuse.
A new record for a Picasso sculpture
The great Pablo PICASSO has renewed his auction record in the sculpture medium after his Tête de femme (Fernande) reached $48.48 million on 12 May, adding almost $20 million to his previous high 3-D work (in 2007 his Tête de Femme, Dora Maar (1941) sold at Sotheby's for $29.1 million). There are about 20 known casts of this work created in 1909 and measuring about 42 centimeters tall.
Principal attractions of Tête de femme (Fernande):
> Possessing another copy of the work, the Metropolitan Museum of Art decided to part with it in order replenish its acquisition funds.
> The subject, Fernande Olivier, was Picasso's first love
> The work marks a key moment in the development of Cubism.
> Picasso is the world's most popular artist on the auction market with an annual turnover of $671 million from 3,452 lots sold in 2021!
A new record for Emanuel Leutze
American history painter Emanuel Gottlieb LEUTZE multiplied his previous auction record by ten with a result of $45 million obtained for a large oil on canvas of Washington crossing the Delaware (1905). Two bidders engaged in fierce competition for this iconic image of American history and of art history.
Principal attractions of Washington Crossing the Delaware:
> One of the most famous images of American painting, reproduced in history textbooks and on American postage stamps.
> The work was exhibited for several decades at the White House.
> Christie's drafted a document of approximately forty pages entirely dedicated to the analysis and history of the work.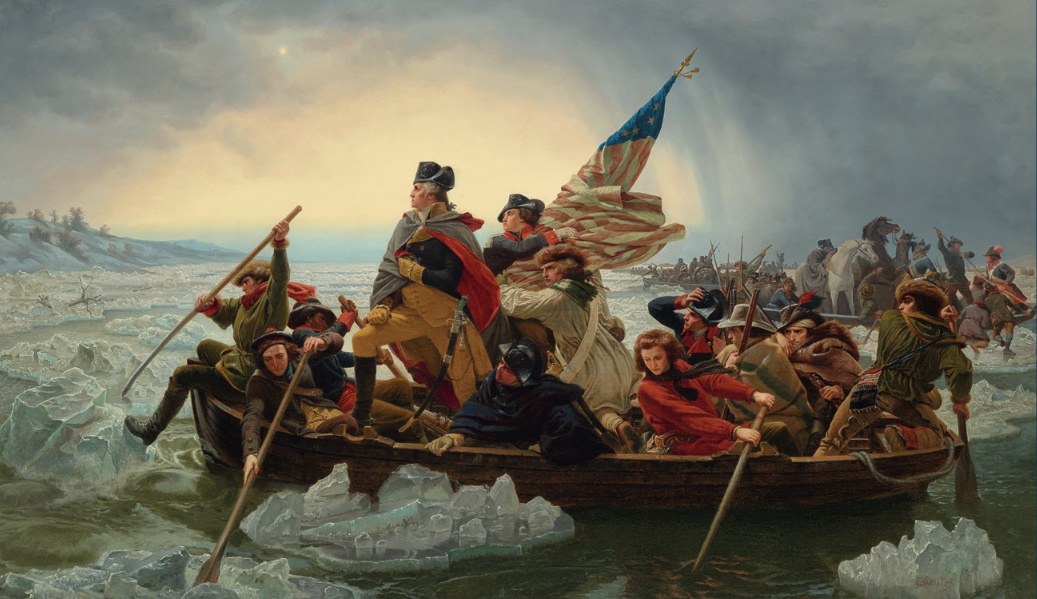 Emanuel Leutze, Washington Crossing the Delaware (1905)
A staggering new record for Ernie Barnes
Dated 1976, The Sugar Shack (1976) by Ernie BARNES sparked a rare frenzy with 22 active phone lines and more than 10 minutes of intense bidding for a painting that finally fetched $15.27 million, more than 75 times its high estimate.
Principal attractions of The Sugar Shack:
> The Sugar Shack is a historical testimony to the period of Segregation in North Carolina.
> An emblematic work, it appeared on the cover of Marvin Gaye's 1976 album "I Want You".
Christie's started the week on 9 May with a session totaling $317.8 million and a 94% sold-through rate. It continued the next day with a 'white glove' sale of 21st Century art taking $103 million. Two day later, on 12 May, it took a total of $468 million from its sale of works in the Anne H. Bass collection ($363 million) and its 20th Century evening sale. In sum, it was a 'crazy' week for the company which generated over a billion dollars in turnover, corresponding to half of its total turnover in 2021 for the USA zone.