How to estimate with Artprice
Artprice offers you 2 options to find out the value of your artwork based objectively on the results of public auctions all over the world: do your own research or entrust our specialists.
Do your research yourself with a subscription starting at $35
Search our databases for the artist and find comparable works that have sold at public auction.
Using the advanced search, filter the works by category, technique, dimensions, and period of creation... and access their estimates and sales results.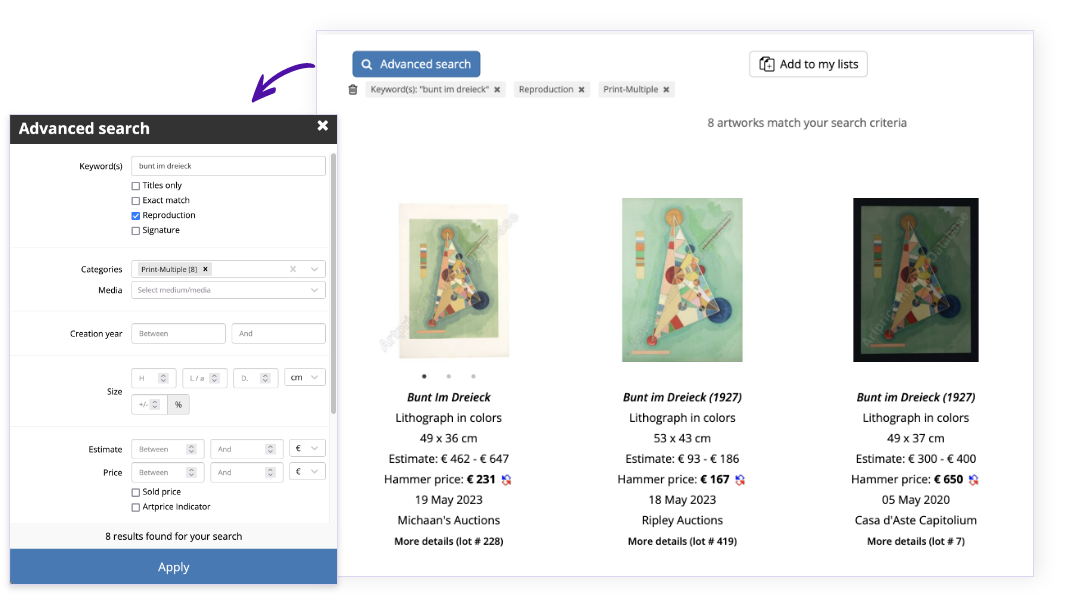 Example: For a lithograph by W. Kandinsky, a search by category and keyword (title of the work) you find comparable sales results, including the most recent at €231.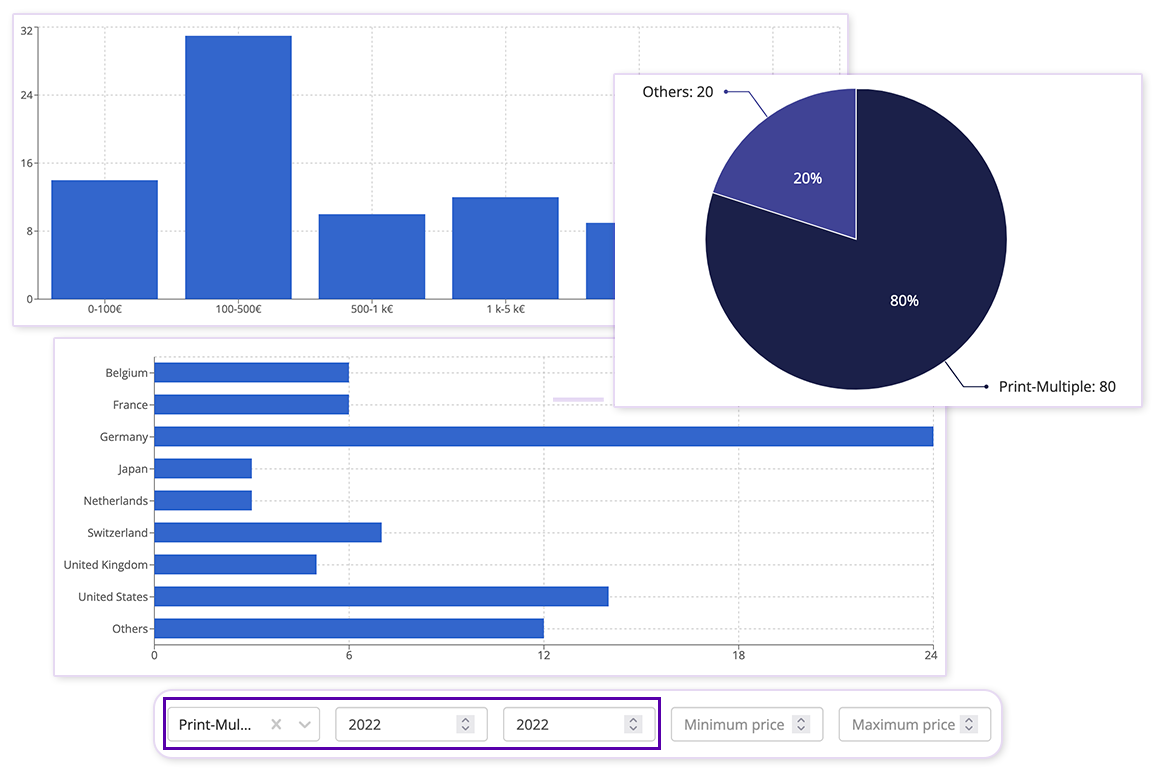 Example: for a lithograph by W. Kandinsky, you will observe that in 2022, his prints represent 80% of his works sold and that they are sold mainly in Germany. The majority of his prints sell for between €100 and €500.
Artprice also offers the "Advanced Analytics" section in the Advanced and Professional subscriptions (from $50) to find out how the artist's market is doing (turnover, world ranking).
Find relevant information by using the filters offered under each graph.
Get the latest artist prices and trends to make informed decisions!
Entrust your estimates to the specialists of the Artpricing service for $75
Based on the name of the artist, the characteristics of the work and at least one photo, obtain a tailor-made estimate report carried out by our specialists in 72 hours *.
It is essential that you have identified the artist beforehand because we do not have an expertise service.
* 3 working days, the average delay for the availability of the non-contractual estimate. Subject to a sufficient number of comparable sales results.