Art Paris Art Fair: Véronique Jaeger and Suzanne Tarasieve
[07 Sep 2021]

The first Modern and Contemporary art fair to be held in the Grand Palais Éphémère (replacement building set up behind the Eiffel Tower while renovation work is conducted on the 19th century Grand Palais), Art Paris Art Fair is now open until 12 September 2021. We interviewed two directors of emblematic galleries present at the show, Véronique Jaeger and Suzanne Tarasiève.
Véronique Jaeger, Jeanne Bucher Jaeger gallery
The Jeanne Bucher Jaeger gallery is one of the rare international galleries to be over ninety years old with a stable of artists and a collection of works that covers the entire 20th century up to the present day. Founded by Jeanne Bucher in 1925, the gallery is recognized as a European institution. Jeanne Bucher initially exhibited the avant-garde Surrealists, Cubists and Pre-war Abstracts (Bauchant, Ernst, Giacometti, Kandinsky, Léger, Masson, Miró, Picasso, Staël, Tanguy, Vieira da Silva …). Jean-François Jaeger took over in 1947 and exhibited the great Post-War European Abstracts (Staël, Vieira da Silva, Bissière, Tobey, Dubuffet, Jorn, etc.), the new Figurative and Realist painters of the 1970s (Gérard Fromanger, Dado, Fred Deux, among others), the urban and environmental sculptors of the 1980s (Dani Karavan, Jean-Paul Philippe, Jean-Pierre Raynaud, et al)… Véronique Jaeger took over the general management of the rue de Seine gallery in 2004 and inaugurated a new space in the Marais district in 2008. In 2015, her brother Emmanuel Jaeger joined her as director of the gallery. They continue to host solo shows of artists who have always been associated with the gallery, both within its walls and through major loans or by organizing exhibitions in international museums. They also support new artists like Michael Biberstein, Miguel Branco, Evi Keller, Rui Moreira, Hanns Schimansky, Susumu Shingu, Paul Wallach, Yang Jiechang, Zarina and Antonella Zazzera.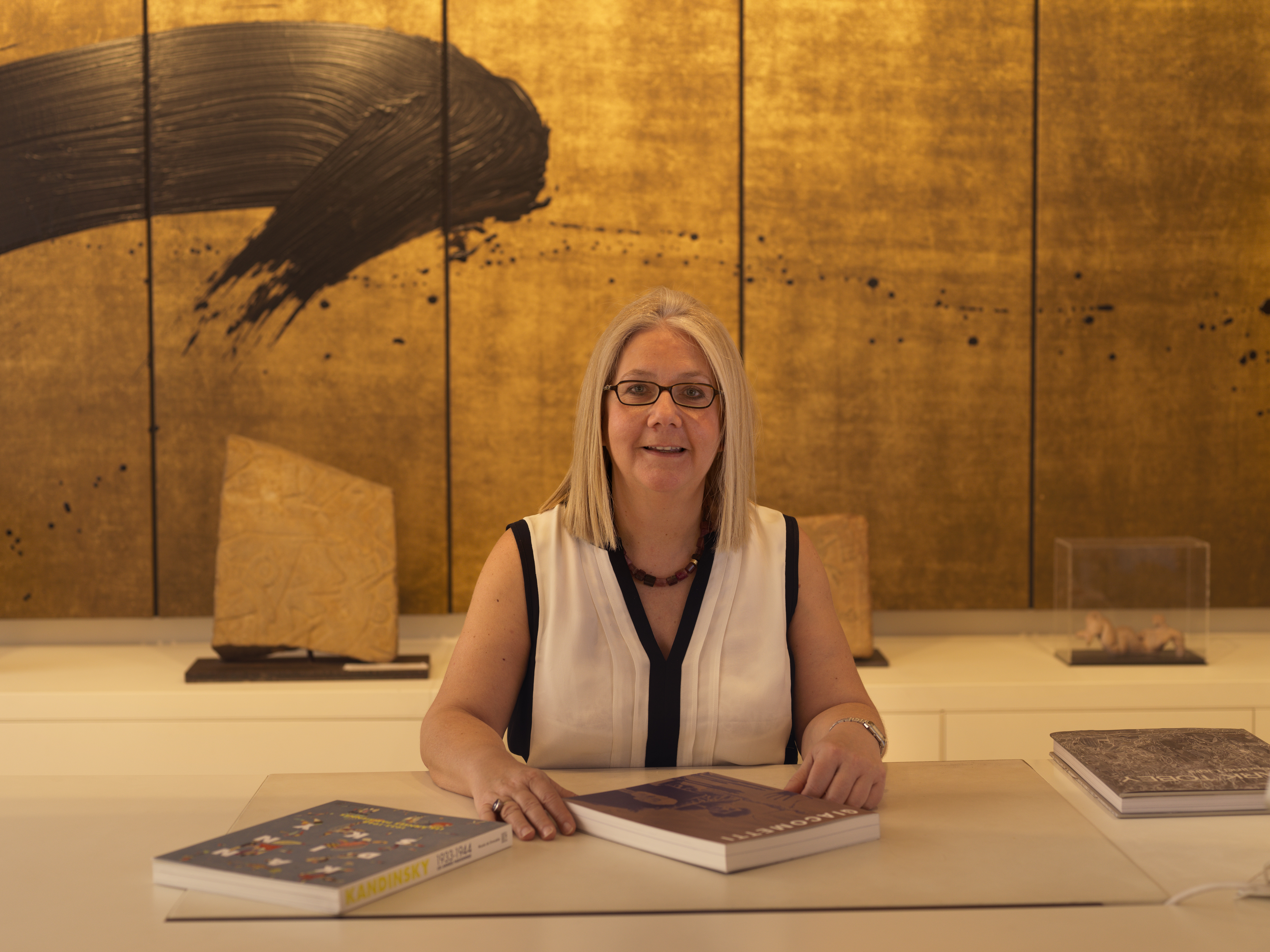 Veronique Jaeger © Photo de Georges Poncet
Véronique

Jaeger, how would you describe the work of a gallerist today?
Our work as gallerists hasn't changed much in the sense that we essentially provide long-term support for our artists and their work. Over time, we watch and contribute to the development of an artist's work as it evolves, with its doubts, its impulses, its research and all of the creative angst, joy and hard work. The gallery works as much within its walls as outside since artists need support for external exhibitions in museums and foundations as well as the publication of catalogs and the production of their works. Loyalty counts as much with the artists who have joined us over the past 12 years as with those we have been supporting for decades and who have trusted us for the promotion of their work.
Our work is essentially the same in substance and has adapted – in form – to each period. Our job as gallerists is of course fascinating because over time we develop a deep knowledge of our artists' work.
Which artists in your stable have the most success with French collectors, and do you feel that collectors' tastes have evolved?
The collector's decision to acquire a work is always a mark of confidence in the work of an artist and in the work of his/her gallerist. Knowledge of an artist's work – not just theoretical, but also emotional – is acquired through the process of exhibiting his/her work on a recurring basis within the gallery, and this allows us to 'share' the work with the collectors and institutions who trust us. We do not have to favor one particular artist among others because, for us, each of the artists we promote has his/her own particularity and interest.
All the new artists we exhibit have entered good French collections. French collectors tend to take their time in making acquisitions, but they are also loyal over time and curious about the evolution of the work. Good French collections are informed, exciting, consistent and serious in the way they are constructed; they are also cautious about fashions and speculation. The year 2020 was not an easy year but it turned out to be fascinating because it allowed us to see how the artists we promote are indeed in tune with our vision of the future: i.e. developing their work via a serious long-term artistic processes, driven by intelligent and far-reaching reflection that never gives way to easy solutions or art market vagaries that can sometimes be misleading.
Suzanne Tarasieve of the Suzanne Tarasieve gallery
Suzanne Tarasieve opened the Triade Gallery in 1978 in Barbizon where she exhibited César, Combas, Pincemin, Volti, Bonnefoi. Today, she runs two spaces in Paris: one in rue Pastourelle in the 3rd arrondissement, which exhibited German Neo-Expressionists from the movement's early days (Immendorf, Penck, Baselitz, Lüpertz, Polke) and Loft 19 in the Belleville district. Known for her energy, her commitment and her passion, she is a key figure in Contemporary art in France, where she has notably contributed to the recognition of Boris Mikhaïlov, Romain Bernini, Eva Jospin and Jean Bedez.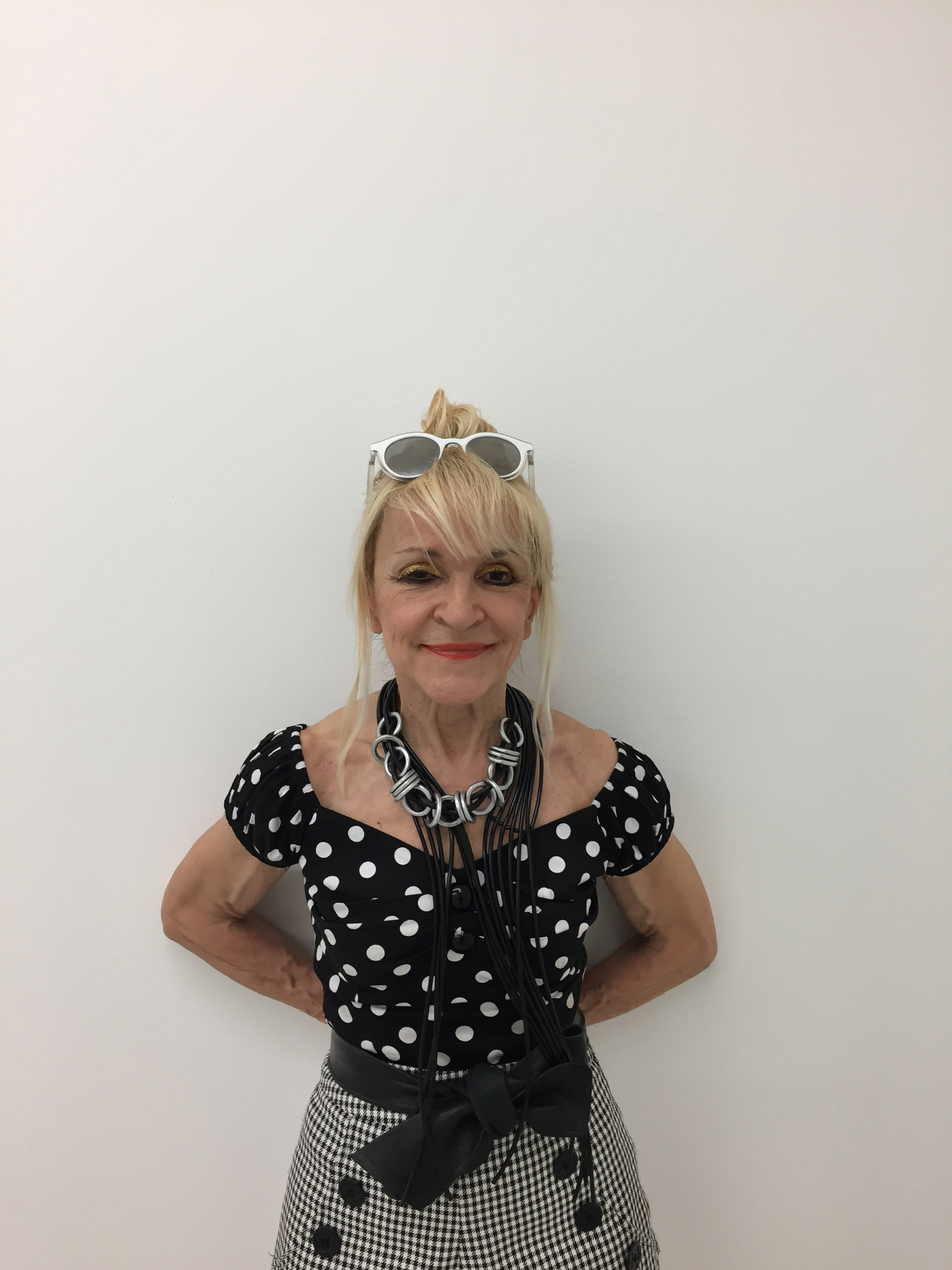 Grandee Dorji Tianchang GU, Courtesy Galerie Suzanne Tarasieve, Paris
Suzanne Tarasieve, how do you identify talents in the Contemporary art field?
I think it's very subjective. All gallerists have their own sensibilities and they will all choose artists, and indeed their overall policies as gallerists, in relation to their tastes, their emotions, their concerns and of course their individual world views. All of these factors play key roles when we look at an artist's work. Paradoxically, we must also learn how to sidestep this personal baggage. Personally, I accept that my choices are sometimes irrational. For example, I love painting, but there are two photographers in my stable whose work I could not resist.
How is the monetary value of an artist built? Or how do you think it should be built?
Nowadays, artists's values are sometimes overly volatile; there are young artists who reach high prices far too quickly. I think a gallery's role is precisely to build a stable but progressive value, exhibition after exhibition. Indeed, it is a responsibility towards both artists and collectors.