Christie's leads the way in London
Christie's leads the way in London
[24 Oct 2023]

Against a backdrop of market jitters, Christie's latest sales dedicated to 20th and 21st Century Art in London managed to equal last year's results.

The turnover total of $117.7 million hammered by Christie's from two sales on 13 October lent a degree of reassurance to the art market. The evening consisted of a first part – 20th/21st Century – which generated $54.5 million (with sales ratios of 89% in value and 88% of lots sold) and a second part dedicated to the Sam Josefowitz Collection, which generated no less than $63.2 million (with ratios of 90% in value 82% of lots sold). Several auction records were hammered during the evening, notably for Félix Vallotton, Salvo, Paul Rego, Sahara Longe, Pam Evelyn and Aristide Maillol (for a painting). The results reflected the diversity of interests from international collectors and the generally high price levels that London is capable of attracting.
Kees van Dongen took the limelight with one of his most famous paintings, La Quiétude, fetching $13 million.
The highest price was hammered for a painting from the Sam Josefowitz collection, La Quiétude (1918) by Kees VAN DONGEN. Depicting two entwined figures, one with a midnight blue body and the other a powerful magenta red, it attracted intense bidding commensurate with this absolute masterpiece. The figures in La Quiétude are in dialogue with the work of Matisse, not only via the Fauvist-like colors but also in the clear taste for Orientalism that inhabited both painters. Another fan of Orientalist traditions, stylist Paul Poiret admired this Van Dongen painting so much that he bought it and gave it a place of honor by hanging it just above his bed. Sold for $13 million against a high estimate of $6 million, La Quiétude (formerly in the Poiret collection) is now Van Dongen's second most valued painting on the public auction market after his Young Arab (1910) which sold for $13.8 million in 2009 at Sotheby's New York.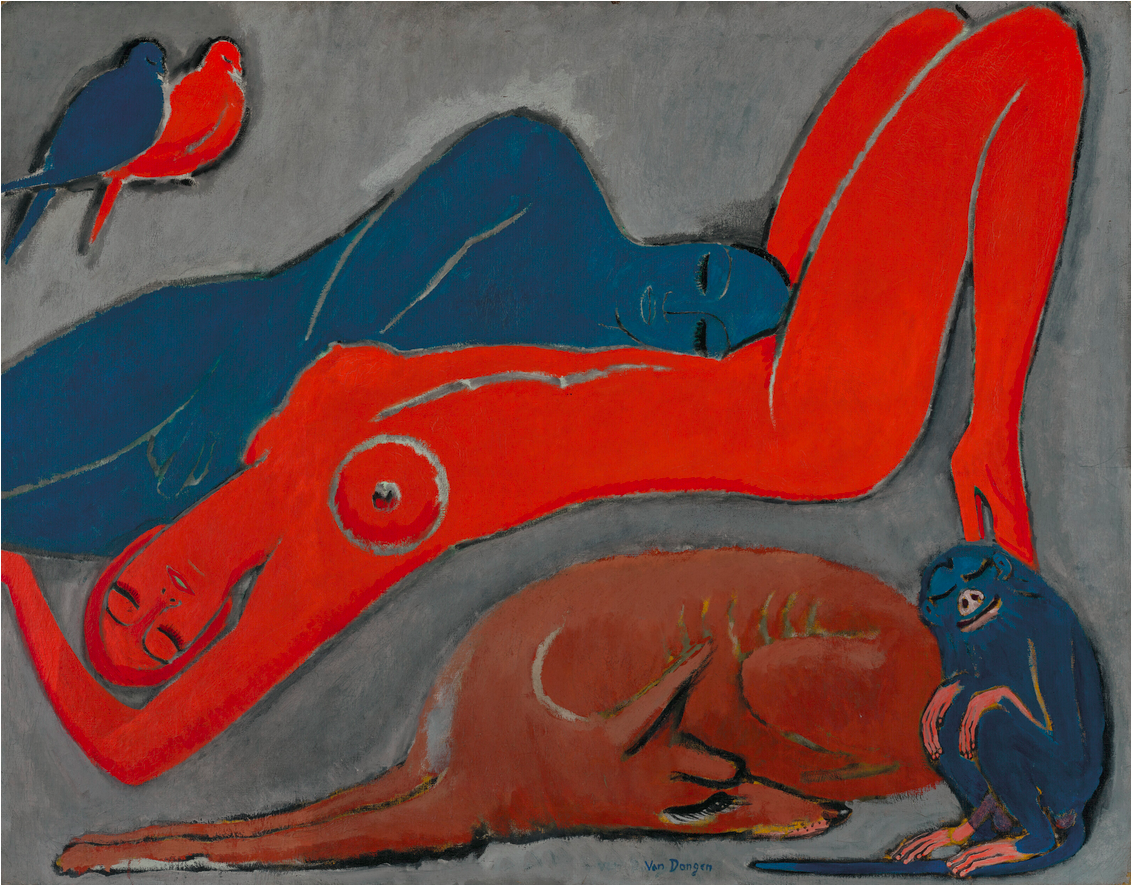 Kees van Dongen (1877-1968), La Quiétude, 1918
Other notable results at the Christie's sale: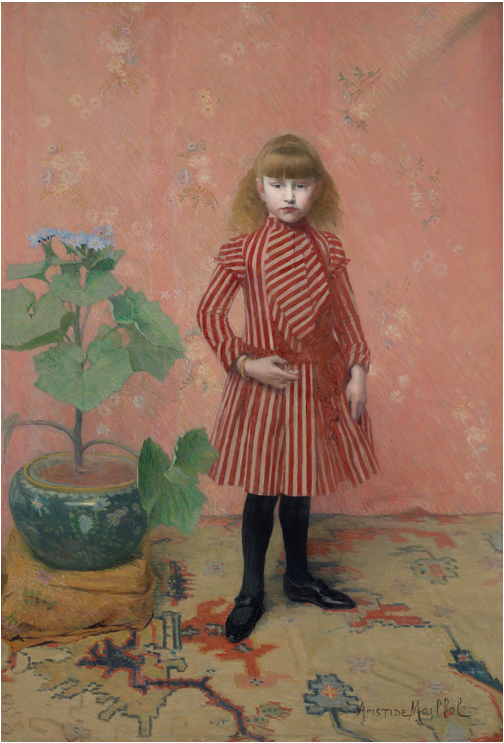 Life-size portrait of Mademoiselle Jeanne Faraill (1888-89) by Aristide Maillol
Aristide Maillol's superb Portrait grandeur nature de Mademoiselle Jeanne Faraill (1888-89) (Life-size portrait of Mademoiselle Jeanne Faraill) set a new auction record for a painting by the artist who is best known as a sculptor. After a flurry of international offers, it more than doubled its low estimate to reach $2.9 million.
Sotheby's best lot failed to sell
The day before the Christie's sales, Sotheby's totaled $70.7 million from its three art sales. Compared with its main rival, the Sotheby's sales lacked significant masterpieces, however, the principal disappointment came from a powerful abstract work by Gerhard Richter that failed to sell against an estimate of $19 – 29 million. It was effectively the most important work in the London sales. The estimate was probably deemed too greedy considering that the same work was last sold for $1.1 million on 6 February 2003 at the same auction house.
Top 5 Sotheby's results from the NOW evening sale ($18.89 million)