Inside Outsider Art
[17 Jan 2020]

It's almost a textbook case: when a movement, disconnected from any existing networks, begins to gain visibility – often via self-funded exhibitions – and brings together a small community of artists, connoisseurs and collectors, it already has a reasonable chance of sticking. Then galleries get involved… public recognition starts to pick up… the artists' works get exposure at specialised art fairs… prestigious auction houses start hosting specialised sales… and ultimately… their works acquire a certain level of price stability.

Outsider art, or Art Brut (or self-taught art, or singular art… label controversies are in themselves a form of recognition) is at this final stage. Expressed for the first time by the critic Roger Cardinal in 1972, the term art 'Outsider Art' was originally adopted as a translation of Jean DUBUFFET (1901-1985)'s term 'Art Brut' created in the 1940s. The term then broadened to include artists who create outside the borders of the 'art world', or any network and/or framework. While most of these creators are self-taught, some come from difficult backgrounds, have experienced extreme poverty or suffer from mental illness. Outsider artworks are sincere and intimate, sometimes imbued with spirituality, often mixing traditional media and salvaged objects. Their power of attraction comes from their artistic freedom; but beyond the works themselves – it is very often the personal stories of the artists that interests and moves gallery owners and collectors.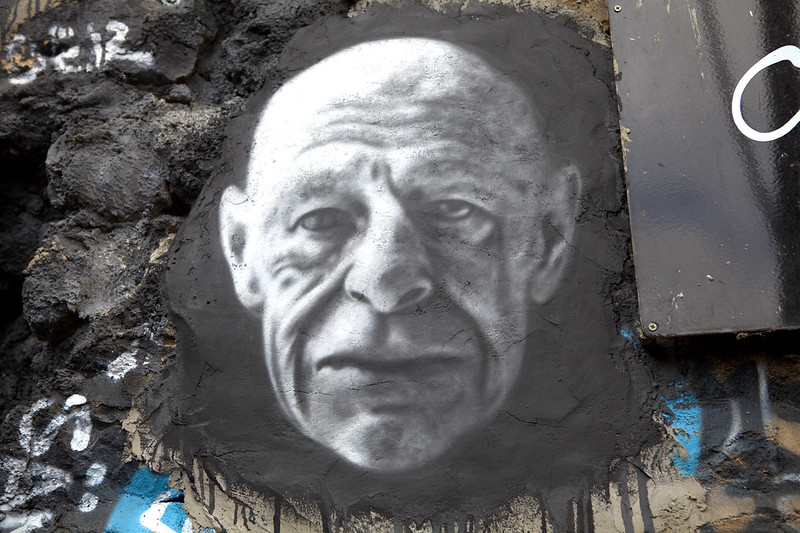 Jean Dubuffet ©thierry Ehrmann – Courtesy du Musée de L'Organe / La Demeure du Chaos
28th

Outsider Art Fair (OA

F)
As of 17 January, the Metropolitan Pavilion in New York will host the 27th edition of the Outsider Art Fair. Initiated in 1993, this pioneer event in the recognition of self-taught artists has demonstrated considerable longevity. In 2013, after a change of owner, the Outsider Art Fair multiplied attendance to its New York edition by three and immediately launched a Parisian version right in the middle of the FIAC. The 2020 evolution is due to the density of the show with more than ever exhibitors: 67 galleries, including 8 newcomers, from 37 cities and 7 different countries.
Becca Hoffmann, the OAF's Director intends to maintain increasingly close relations between market professionals and the institutions that support the artists, often non-profit associations, such as the Creativity Explored Art Center in San Francisco and the Project Onward organisation based in Chicago. At the Julie Saul gallery in New York, two legendary photographers, Morton BARTLETT (1909-1992) and Miroslav TICHY (1926-2011), will be exhibited alongside Nikolay BAKHAREV (1946), a self-taught Siberian photographer; the James Barron Art Gallery (UK) will present the works of Elisabetta Zangrandi. The OAF also aims to conquer an audience that is unfamiliar with the unique creations of Outsider artists... and, judging by past performances, that objective is being admirably achieved: Art Brut seems more accessible than Contemporary art and is very popular with a wide public!
Indeed, Art Brut shares a superb paradox with Street Art: it was never destined to be hung in museums, even less presented on an auction room podium. The auction companies have nevertheless invested in Outsider Art, organizing specialised sales that are becoming increasingly successful. Collecting self-taught artists has become, for some, the gateway to collecting art via works that are accessible for a few hundred dollars. For others, it is a high-flying exercise, because the prices of some works are now approaching those of the most prominent Contemporary artists.

Bidding

expected to be strong on 17

January!
Each year, Christie's takes advantage of New York's OAF to host an Outsider Art sale. This year, on 17 January, the majority of the estimates are around $10,000. But the sale will of course be led by the big names in Outsider Art, starting with lot 36: Henry J. DARGER (1892-1973) and his incredible recto verso Untitled (188 at Jennie Richie Everything is all right with abatement of storm / 189 at Jennie Richie Heading for manley camp) measuring almost 3 meters long and estimated $400,000 – $600,000. This exceptional piece illustrates Darger's long-term work, The Story of the Vivian Girls, composed during a lifetime of solitude and found at his death in his Chicago apartment.
There will be no less than eight pieces by Bill TRAYLOR (c.1853-1949), including the superb Man on White, Woman on Red / Man with Black Dog with exceptional provenance: In 1985, Steven Spielberg donated it to Alice Walker, author of the novel The Color Purple, after shooting the eponymous film he had just made. Born a slave in Alabama, Bill Traylor began painting in the late 1930s while living on the streets at over 80 years of age. This work on paper, estimated $200,000 – $400,000, may well exceed his current record, hammered the same time last year at $396,500 for Woman Pointing at Man with Cane, from the same period and in a slightly smaller format.
The works of William EDMONDSON, Augustin LESAGE and Martin RAMIREZ are also eagerly awaited, but the same sale is offering a number of lots estimated under $1,000, such as Television Ministry (1987) by Leroy ALMON or Untitled (Birds in Trees) by Rosie Lee LIGHT.
For better (recognition and financial improvement of artists' living conditions) or for worse (speculation around their production), the future of Outsider Art is now intimately linked to that of the art market.