Make way for young women (1)
[17 Jun 2022]

On 28 June in London, Christie's will be hosting a highly prestigious evening sale of 20th and 21st century art. Among the masterpieces by Monet, Chagall, Picasso and the usual monuments of Contemporary art (including Damien Hirst and Jeff Koons), there will also be works by a number of artists who are relatively unknown outside an inner circle of the art market's key players.

These include Rachel Jones, Anna Weyant, Lucy Bull, Shara Hugues, Jadé Fadojutimi, five women artists all born after 1980. In their forties (or even thirties), they are considered the latest vanguards of Contemporary painting and their prices are rocketing. Their early-career successes illustrates the art market's strong and enthusiastic appetite for works by what Scott Reyburn famously described as "red-chip" artists (The Art Newspaper, January 2021) i.e. young artists who enjoy almost 'immediate' international demand.

This week we take a look at two of these, both included in Christie's prestige sale London on 28 June: Anna Weyant and Jadé Fadojutimi.

.
ANNA WEYANT (born 1995)
Untitled, 2020 (see detail below)

Oil on canvas
101.6 x 76.2cm
Provenance: Nino Mier Gallery, Los Angeles.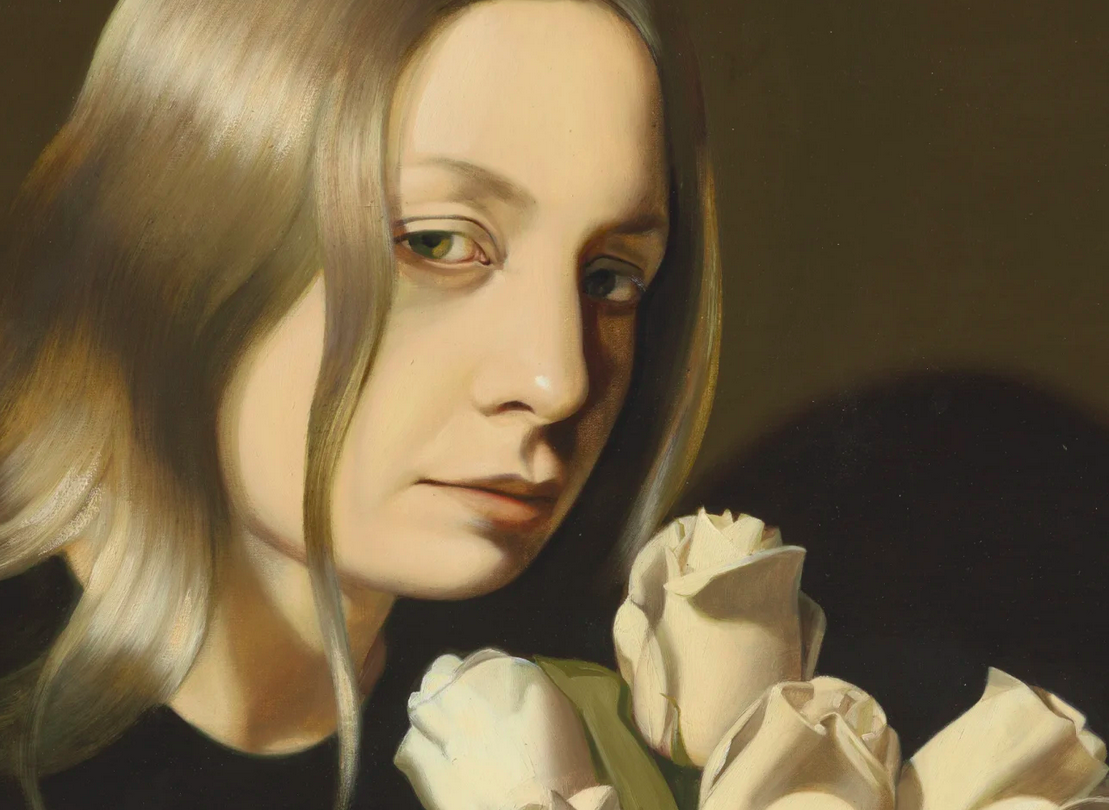 Anna WEYANT's work is unashamedly figurative and is nourished by multiple art historical references such as the chiaroscuro in the Untitled canvas presented by Christie's on 28 June. In the catalog, Christie's asserts that the 27-year-old's painting "…dialogues equally with the masterpieces of the Dutch Golden Age and the glossy, hyperreal images of the online world". The result is a 'past-present marriage' in a technically proficient painting, which the auction house compares to one of art history's most famous works: Caravaggio's The Young Sick Bacchus (1593-1594 ). If it tried, Christie's could not make a more prestigious comparison to establish the importance of this new art market protégé.
Originally from Canada, Weyant graduated in painting from the Rhode Island School of Design in 2017, then studied traditional painting at the China Academy of Art in Hangzhou, before settling permanently in New York. Influenced by John Currin and Lisa Yuskavage, she also draws inspiration from the compositions and highly-charged atmospheres painted by Balthus.
A year ago, on 24 June 2021, one of a Wayent's drawings (Untitled (2020)) made her auction debut at Phillips where it fetched $27,000 against an estimate of $5,000 – $7,000. Now supported by Christie's, her work has already proven its attractiveness on the international auction market. In April 2022, a superb still-life depicting a bouquet of white roses was presented by Sotheby's in Hong Kong. Entitled Josephine and dated 2020, the canvas sold for almost ten times its high estimate, at $514,000, roughly the same price one would expect to pay for a good-quality drawing by BALTHUS (1908-2001).
Christie's will of course be hoping that the price hammered on June 28 will confirm the rocketing demand for Anna Weyant's work. Logically speaking, the canvas clearly looks set to dwarf the result obtained in Hong Kong: it is larger than Josephine, it revisits the subject of white roses and presents a magnetic portrait at the same time. Although it is a stronger and larger canvas, Christie's has (knowingly) under-estimated the work in a range of $180,000 to $300,000 despite the fact that Weyant's signature has already generated two million-plus results (in USD), both hammered in May 2022!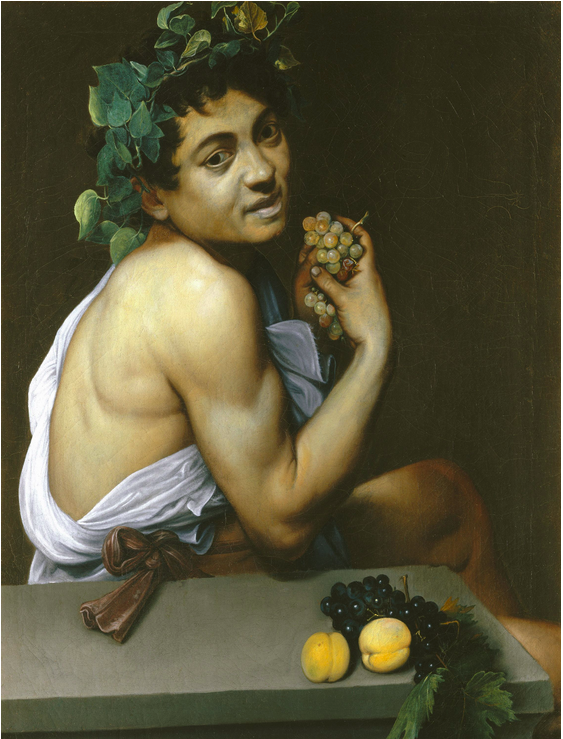 Le Caravage, Y

oung sick bacchus
JADÉ FADOJUTIMI (born in 1993)
Astray, 2017
Oil on canvas
200 x 140cm
Provenance: Pippy Houldsworth Gallery, London
In its catalog description of Astray, Christie's says "Shapes form and dissolve, invoking leaves and canopies; lines twist and tangle in impenetrable knots"… The canvas, an abstract work completed in 2017, the year Jadé FADOJUTIMI obtained her master's degree from the Royal College of Art, was acquired that same year from an exhibition at London's Pippy Houldsworth Gallery. The current owner is now offering it for sale just under five years later.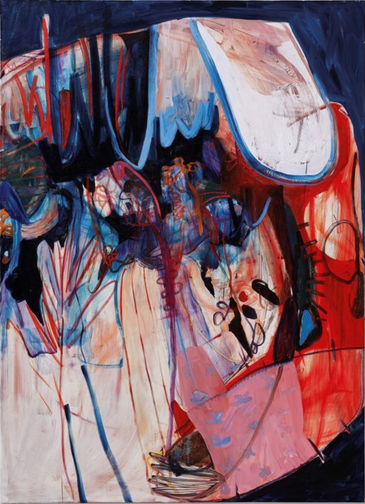 It is not difficult to see why: Fadojutimi's work has enjoyed eye-watering results on the secondary market ever since her auction debut in 2020. The first work offered at Christie's on 27 October 2020 (Rampage / Untitled Study (2017) fetched 13 times its high estimate ($4,000) at $52,000. Two months later (on 7 December 2020) Phillips offered a larger canvas in New York, Lotus Land, also dated 2017, with an estimate of $40,000 – 60,000. The painting sold for $378,000. The following year, her prices continued to inflate with a result at $730,700 in June 2021 at Phillips & Poly in Hong Kong (Concealment: an essential generated by the lack of shade (2019), then $1.4 million in October 2021 at Sotheby's London (A Muddled Mind That's Never Confined) and then $1.6 million a few days later at Phillips in London (Myths of Pleasure, 2017).
A quick look at Fadojutimi's CV reveals a number of significant value props: She is the youngest artist present in the Tate Modern's permanent collection; she had her first major institutional exhibition in April 2022 at Miami's Institute of Contemporary Art, and she is participating in the prestigious Venice Biennale this year. Her prices have therefore followed the very impressive progress of her career.
The work Astray presented by Christie's on June 28 is carrying an estimate of £400,000 – 600,000 ($500,000 – 700,000) that is likely to be exceeded in view of the work's substantial size and creation date (2017), a year that has become a key date in a dazzling career.