Outsider art: an alternative art market
Outsider art: an alternative art market
[19 Sep 2023]

Long rejected for its naivety, Outsider Art (or "art brut" as the french call it) is admired by more and more collectors for its sincerity.

"Art brut" – known as "Outsider Art" in English – has a rich history dating back to the first half of the 20th century when a few avant-garde artists became specifically interested in art created by children, peasants and the disabled. It emerged more formally in 1945 under the impetus of the French painter Jean Dubuffet who defined this field as "productions presenting a spontaneous and highly inventive character, as little as possible indebted to cultural art, and created by obscure / unknown authors who are foreign to existing professional artistic circles". Outsider Art includes artists without formal education, men and women who are often mentally ill (asylum art), sometimes spiritualists (mediumistic art), always on the margins of society, whose creations have not been honed or refined by conventional artistic trends.

Jean Dubuffet saw in these works a purity and originality which contrasted strongly with the artistic movements of his time. He discovered a large number of 'brut' artists such as Marguerite Burnat Provins and Adolf Wölfli and he collected thousands of artworks which he offered to the city of Lausanne in 1976 after failing to reach an agreement with the major Parisian museums whose managers at the time expressed reservations as to the relevance of integrating this type of creation into official collections.

Things have evolved a lot since then… Nowadays, art brut is no longer just the domain of specialized institutions such as the Collection de l'Art Brut in Lausanne or the American Folk Art Museum in New York. For several years now, it has been included in the permanent collections of major Modern and Contemporary art museums such as the Pompidou Center in Paris (collector Bruno Decharme made a major donation of 921 works to Beaubourg in 2021), the MoMA and the Met in New York. The same goes for international Contemporary art fairs like the former Fiac (Paris) and Artco (Madrid) where specialized gallery owner Christian Berst has often exhibited works by 'outsiders'. In 2013, Outsider Art took center stage at the 55th Venice Biennale, which focused on the work of self-taught artists exhibited shoulder to shoulder with Contemporary art stars Bruce Nauman and Cindy Sherman. That same year, the first edition of the Outsider Art Fair opened in Paris, a specialized fair launched in New York 30 years ago that has become a popular event.

By rethinking the place of this singular plastic expression in the history of art, museum officials and cultural professionals in both the public and the private spheres have stripped Outsider Art of prejudices and removed it from its niche category. Today, sellers of Outsider Art are no longer necessarily 'specialized' dealers; David Zwirner, for example, is handling the estate of Bill Traylor, and buyers are no longer collectors of exclusively Outsider Art, as evidenced by the latest drawing prize awarded by French collectors Daniel and Florence Guerlain, a prize which for the first time honored three artists related to Outsider Art (Pascal Leyder, Mehrdad Rashidi and Melvin Way). In short, Outsider Art seems to have emerged from the sidelines to integrate leading American and European collections.

Bill Traylor: price index at auction (copyright Artprice.com)

A rapidly growing segment
Big auction results have multiplied over the last 10 years, notably with Henry Darger one of whose large formats fetched $749,600 at Christie's in December 2014. In 2016, a sculpture of a boxer by William Edmondson reached a similar price ($785,000 at Christie's in New York) and a drawing by Adolf Wölfli reached $795,000 at Sotheby's in October 2018.
Christie's has greatly contributed to establishing the market for artworks by 'outsider' and self-taught artists with a series of auctions dedicated to this category – Outsider and Vernacular Art – since the turn of the millennium. These sales have hammered several new auction records for Outsider artists, including that of Bill Traylor hammered at $507,000 in 2020, and that of Judith SCOTT for a sculpture that fetched $52,500 in 2021 against a high estimate of $30,000.
This market is also very active in France, where several auction houses (including Tajan and Rouillac) integrate works of Outsider Art into their general Modern art sessions, while other companies host sales entirely dedicated to this type of creation.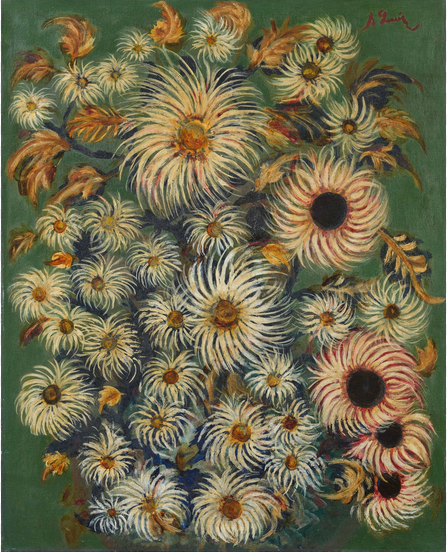 Séraphine de Senlis, Marguerites (1931), $160.000
Artprice looks back here at some recent auction results for emblematic figures of Outsider Art:
Séraphine De Senlis: This year, a painting of Marguerites (1931) has fetched her second best-ever result at over $160,000 against a starting price of $12,000
Bill Traylor: More than $640,000 worth of works by this African-American artist born a slave have already sold at auction since the start of 2023, including a small drawing (14 x 22 cm) that fetched $252,000 at Christie's.
Adolf Wölfli: New York auction houses compete for this artist's drawings with auctioneers in Switzerland where the artist was born. His œuvre of twenty-five thousand sheets is relatively rare at auction.
Augustin Lesage: His large Symbolic and decorative composition on Upper and Lower Egypt almost doubled its high estimate last March at Millon & Associés in Paris, going for $81,220.
Henry J. Darger: Five large-scale compositions by Darger have exceeded $500,000 at auction in recent years. In 2023, a small drawing measuring around fifteen centimeters sold for $107,100 at Christie's (Eagle Headed Blengin).
Eugène Gabritschevsky: Still relatively unknown, Gabritschevsky's œuvre offers very attractive buy opportunities including an ensemble of three drawings sold for only $252 at Christie's at the start of the year (Blue Figures). However, his works have already been exhibited at the Maison Rouge in Paris, at the Collection de l'Art Brut in Lausanne and at the American Folk Art Museum in New York.
Franz Kernbeis: Also relatively unknown to American and European collectors outside his native country of Austria, his work is still very affordable and his latest drawing sold to date reached $1,386 at Christie's in New York.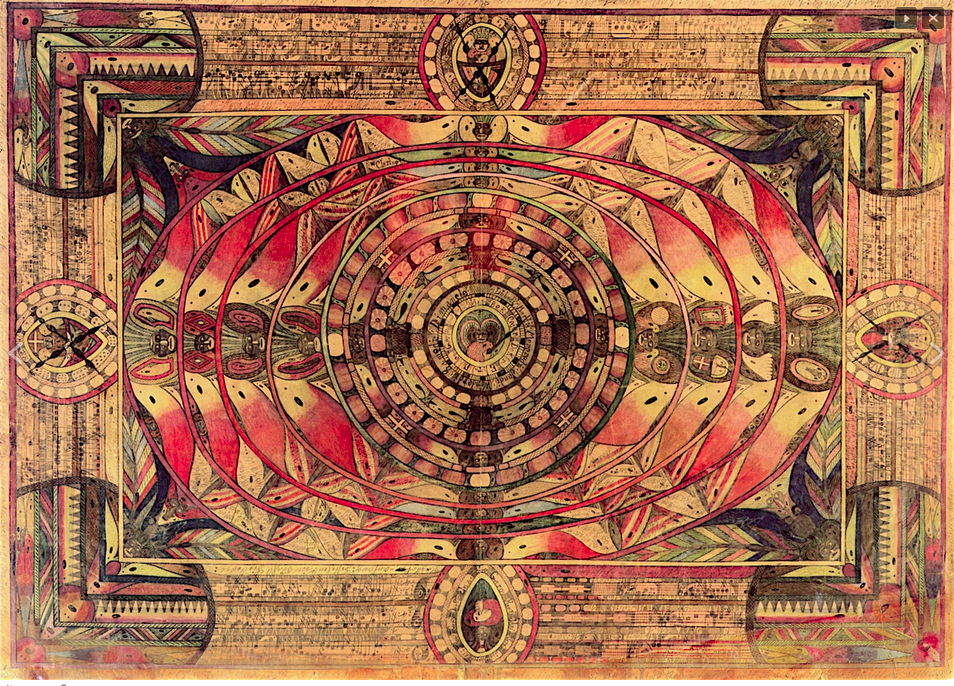 Adolf Wölfli, Der San Salvathor (1926), $795.000
By making things without any reference to or dependence on the cultural or art-world norms of the society in which they live, 'outsider' artists offer visions of the world that defy conventional or fashionable artistic trends. By ignoring any judgments we may have about their works and their market value, they question our relationship to creative freedom, to what defines culture and, more broadly, society, and it is no doubt this freedom and openness to singularity which appeals to collectors seeking to broaden their horizons.