You must have cookies enabled to use this website.
INK NOW
(19 Jan 2019 - 21 Jan 2019)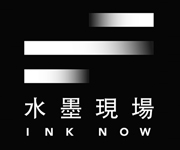 INK NOW
Taipei
Taiwan, Republic Of China
Brand New Art Expo Experience
The first edition of Taipei Art Expo integrates with architectural designs specially convey the Eastern cultural spirit in INK NOW to bring to you the world-class feast of ink art, displaying professionally curated works including paintings, sculptures, photography, installations, artificial intelligence, and other ink-related exhibits. Special exhibitions include "INK NOW Masters", "Wu Long School" in the 80's in Taiwan, public installation, and "Dark is Light" in AMEX VIP Lounge. 
There will also be academic seminars hosted by Taiwanese and other international ink specialists during 19 - 21 January in Expo Dome Forum.