New records in Hong Kong
[23 Apr 2021]

Hong Kong plays a key role in Sotheby's global fine art auction activity, generating almost a quarter of its global annual turnover. In 2020, the American company was the best performing fine art auctioneer in Asia as a whole, taking $563 million in the region. This week, Sotheby's Hong Kong closed eight "Spring sales". We look back over the best results.
"Beyond Legends…"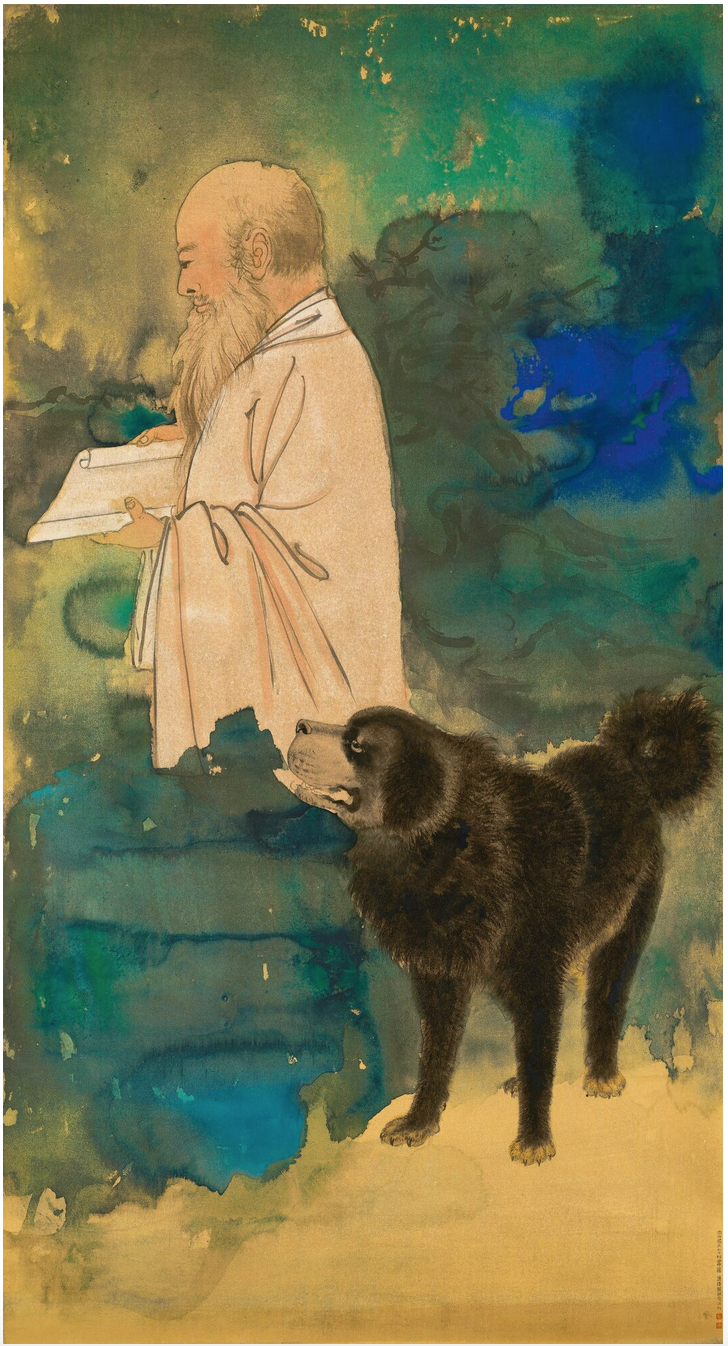 The festivities began on 18 April with a 2-part sale. The first section was dubbed ICONS, masterpieces from across time and space, while the second leg was titled Beyond Legends, Modern Art Evening Sale. The title would have been pretentious if not for the extraordinary quality of the works presented in this transversal sale. From a rare Bodhisattva to Picasso's Buste de Matador, the sale was presented as a celebration of "artistic expressions through the ages – with masterpieces by iconic artists from East and West, including Pablo Picasso, Sanyu, Zhang Daqian and Alberto Giacometti."
The bidding opened on Alberto GIACOMETTI's Petit buste sur colonne, a sculpture standing 1.5 meters tall and numbered 6/8, which, in 1996, sold for $444,000 at Loudmer in Paris. Going $1 million beyond its high estimate, the work sold for $3.3 million. It was followed by a magnificent and rare wooden sculpture of Avalokiteshvara from the Song dynasty era, which sold for nearly $6 million. However these turned out to be the least expensive works in the tightly curated sale because a work by Zhang Daqian fetched $7.37 million (see image), a nude by Sanyu went for $13.6 million and Pablo PICASSO's large Buste de Matador sold for $18 million.
"As we yet again surpass our own record for the highest total for any single offering of Contemporary Art sales series in the region, our record-breaking results reflect a new era for the art market in Asia, with seasoned and young collectors worldwide competing at the highest level right here in Hong Kong." Yuki Terase, Head of Contemporary Art, Asia at Sotheby's
A new record for Modern & Contemporary art in Asia
Equally impressive results were hammered over the following days. In total, Sotheby's Hong Kong spring sales took $289 million, a new record for a Modern & Contemporary art sale in Asia. Considering that 40% of the works sold were Western creations, the results proved the ascent of Hong Kong as a truly global platform. In any case, as far as Sotheby's is concerned, the Hong Kong market is increasingly leaning towards a balance between Asian and Western art.
One of the most remarkable results was hammered for CHU Teh-Chun, whose Harmonie Hivernale, a superb painting measuring almost four meters long, dated 1986, reached a new artist record at $29.5 million after a 20-minute battle between four bidders. This new auction peak for the Sino-French master doubled his previous record ($14.7 million last July for Les éléments confédérés) and somewhat eclipsed the "Chinese Matisse" Sanyu and the abstract master ZAO Wou-Ki, whose 02.13.62 (a masterpiece from his 'hurricane' period) went beyond its high estimate to reach almost 21 million.
"I was travelling in Geneva. The Alps were covered with snow and the sky suffused with clouds and mist (…) At that moment, my heart was completely filled by these images of clouds and mist meandering on the snowy ground, emerging layer after layer (…) Imagery from Tang dynasty poetry came to mind. I was compelled to start painting as soon as I came back." Chu Teh-Chun
In terms of auction turnover, Chu Teh-Chun is now among the 10 most successful artists in the world so far this year. He is currently in 7th position in Artprice's provisional 2021 auction ranking, just behind Zao Wou-Ki, another emblematic figure of Lyrical Abstraction.

Evolution of Chu teh Chun's price index. +2,000% : The overall value accretion of works by Chu Teh-Chun since 1 January 2000. The increase was particularly strong during the decade prior to his death.
Seven works generated results above USD 13 million.
.
This series of sales also hammered a new auction record for a Vietnamese work when Mai Trung Thu's Portrait de Mademoiselle Phuong sold for $3.1 million, easily doubling its high estimate.