The Paul Allen Collection fetches well over a billion dollars!
[15 Nov 2022]

A new page in the history of auctions has just been turned: the much anticipated dispersal of the Paul Allen Collection (co-founder with Bill Gates of Microsoft in 1975) became the first-ever private collection to take over $1 billion at auction. This latest record has come shortly after another American collection (the Macklowe Collection) totaled $922 million when dispersed by rival Sotheby's in autumn 2021 and spring 2022. Thanks to the sale of these exceptional American collections, the year 2022 is likely to stand out as a remarkable year in auction history.
The highest total in auction history
The sale of the Paul Allen Collection – with works spanning over 500 years of Art History, from Botticelli to Edward Hopper – was organized in two stages: November 9 and 10. The evening of November 9, which concentrated the most precious works, alone generated a total of $1,506,386,000 making the Paul Allen Collection the most valuable private collection in history. All the works sold without exception, and 65% of them exceeded their high estimates. Christie's say it registered bidders from 19 countries on November 9, and that US buyers acquired half of the 60 works sold. It also reports that 12% of the first session's successful bidders were Asian collectors.
Top 3 private (American) collections at auction:
> $1.62 billion in November 2022 for the Paul Allen Collection (Christie's)
> $922 million in 2021-2022 for the Macklowe Collection (Sotheby's)
> $835 million in 2018 for the David Rockefeller Collection (Christie's)
Although it was generally expected the Paul Allen Collection – with its 150 lots – would generate a record total beyond the 10-digit threshold, no-one expected a final figure of $1.62 billion from the two evening sales… with five masterpieces each fetching over $100 million!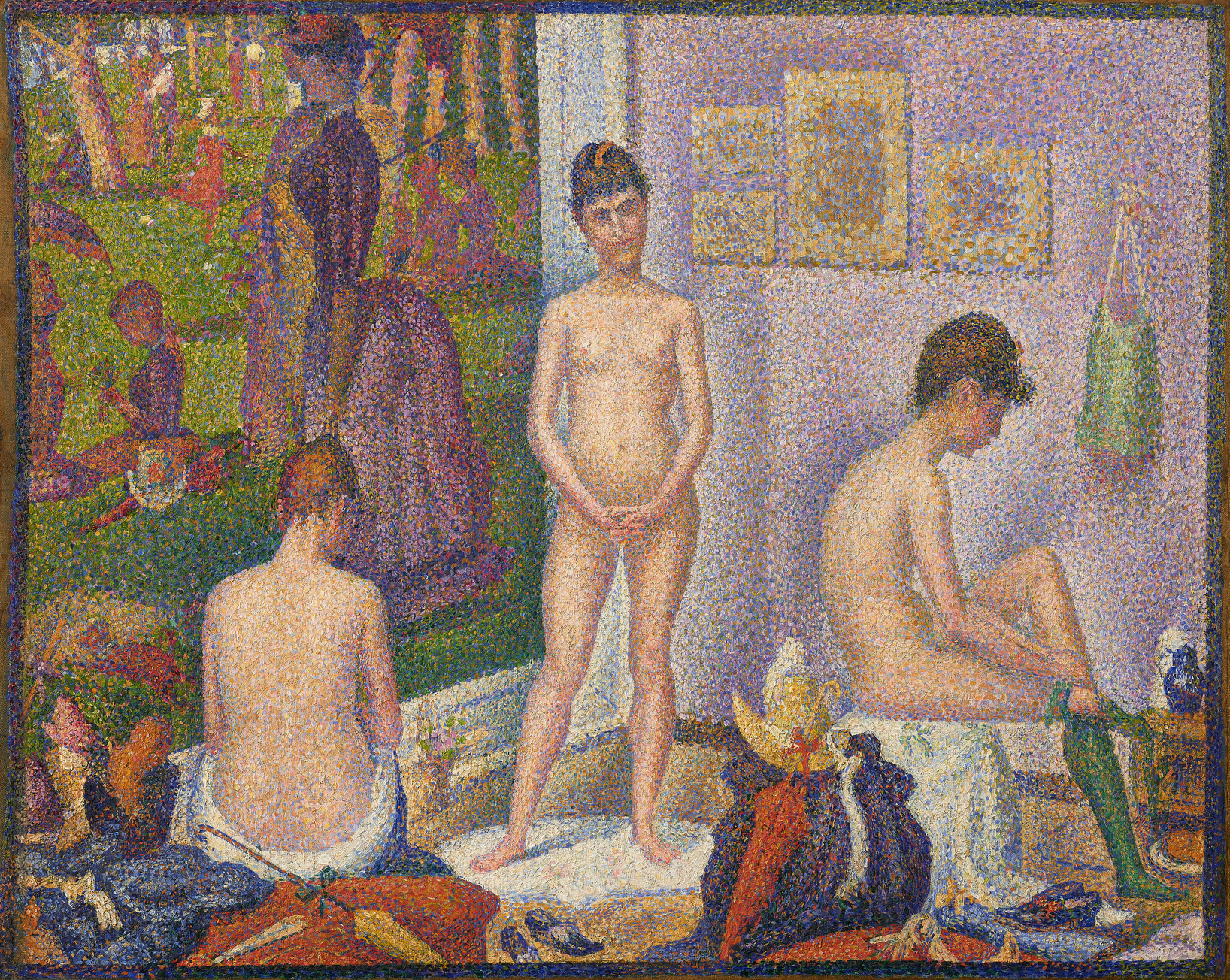 Georges Seurat, Les Poseuses, Ensemble (petite version) (1888)
Five works above the $100 million threshold
The auction market has never before generated so many 9-digit results in one sale! Max Carter, Vice Chairman, 20th and 21st Century Art, said, "Never before have more than two paintings exceeded $100 million in a single sale, but tonight we saw five. Four were masterpieces from the fathers of modernism — Cezanne, Seurat, Van Gogh and Gauguin"
A work – Les Poseuses – by the French artist George Seurat fetched the sale's best result at $149 million, the highest price ever paid for a work of Impressionist art.
New record for Georges SEURAT: Les Poseuses, Ensemble (Petite version) (1888) – a painting considered the nec plus ultra of Pointillism and the most important Seurat work still in private hands – fetched the evening's (and the year's) highest bid at $149.24 million. The bidding started at $75 million and took just one minute to double that price. Seurat's previous record dated back to 1999 when his Paysage, l'île de la Grande Jatte (1884) sold for $33.3 million.
New record for Paul CÉZANNE: the second most dearly-sold work in the sale was an emblematic La Montagne Sainte-Victoire (1888-1890), heralding Cubism, that fetched $137.8 million. So… Cézanne has at last joined the $100 million club from which he was previously excluded simply because there were so few of his top-notch masterpieces in circulation. This latest result doubles Cézanne's previous auction record of $60.5 million (hammered at Sotheby's in 1999 for his still life Rideau, cruchon et compotier).
New record for Vincent VAN GOGH: Orchard with Cypresses fetched $116.8 million. This Provençal landscape has at last revised Van Gogh's auction record after stagnating for over thirty years (since his famous Portrait of Doctor Gachet fetched $82.5 million in 1990).
New record for Paul GAUGUIN: a monumental Maternity II painted in Tahiti in 1899 fetched Gauguin's new auction record at $105.7 million, more than double the artist's previous record.
New record for Gustav KLIMT: Klimt's sublime Birch Forest attracted bidding up to $104.5 million (incl. fees) some eighteen years after the sale of his famous portrait of Adele Bloch-Bauer for $87.9 million.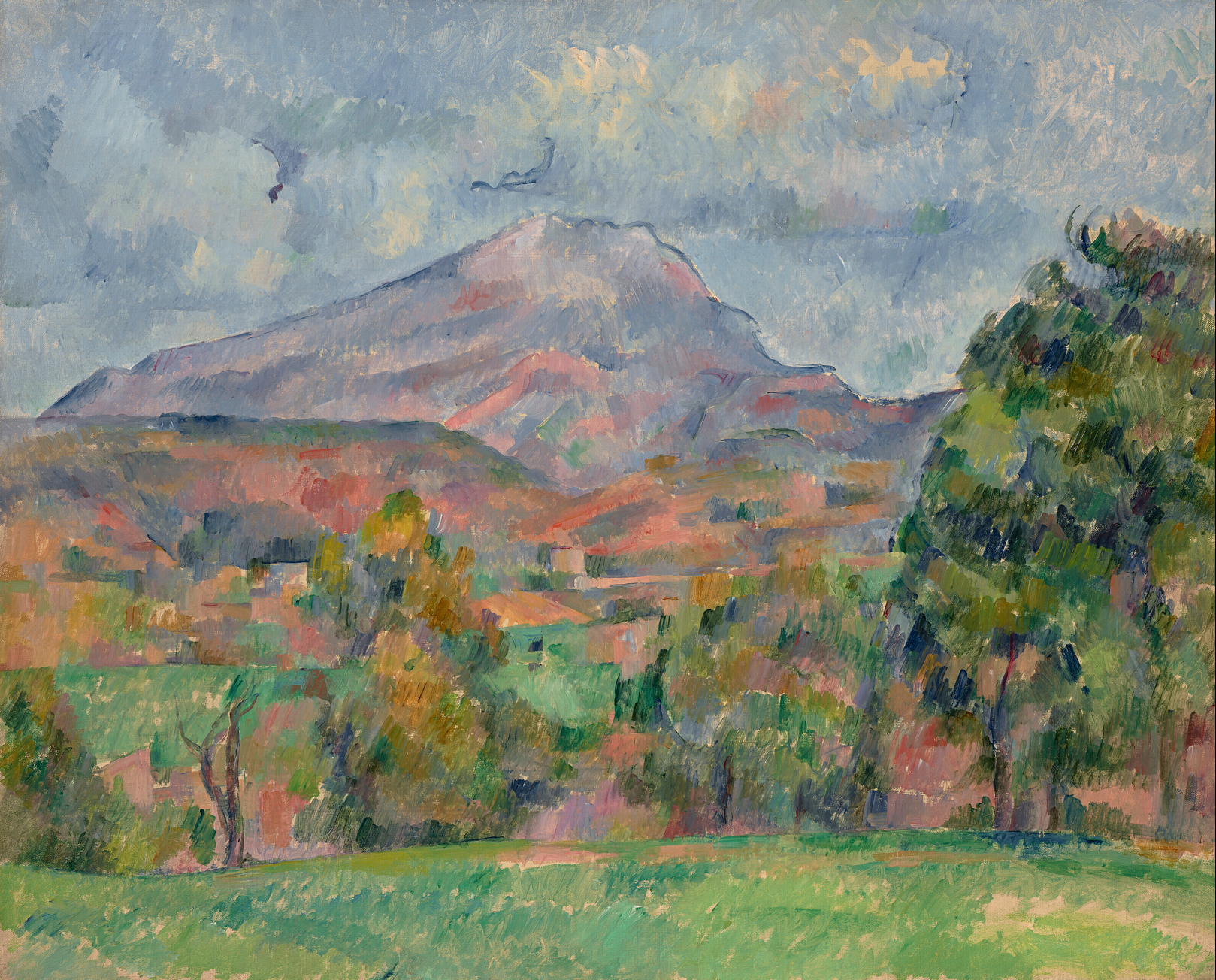 Paul Cézanne, La Montagne Sainte-Victoire (1888-1890)
.
In all, no less than 24 works set new artist records. The artists concerned are Thomas Hart Benton, Jan Brueghel the Younger, Paul Cézanne, Henri Edmond Cross, Max Ernst, Sam Francis, Lucian Freud, Paul Gauguin, Barbara Hepworth, Jasper Johns, Gustav Klimt, Guillermo Kuitca, Jacques Lipchitz, Alden Mason, Diego Rivera, Nancy Rubens, Georges Seurat, Henri Le Sidaner, Paul Signac, Edward Steichen, Mildred Thompson, Vincent van Gogh, Andrew Wyeth and the artistic duo, Claes Oldenburg and Coosje van Bruggen.
The sale continued on November 10 with 95 lots that also all found buyers, reaching a total of $115,863,500. The session began with another strong result when Alexander Calder's Untitled sculpture sold for more than four times its high estimate. The star lot of the second session was Typewriter Eraser, Scale X by Claes Oldenburg and Coosje van Bruggen that fetched $8.4 million against a low estimate of 5 million, setting a new auction record for the duo.
A historic year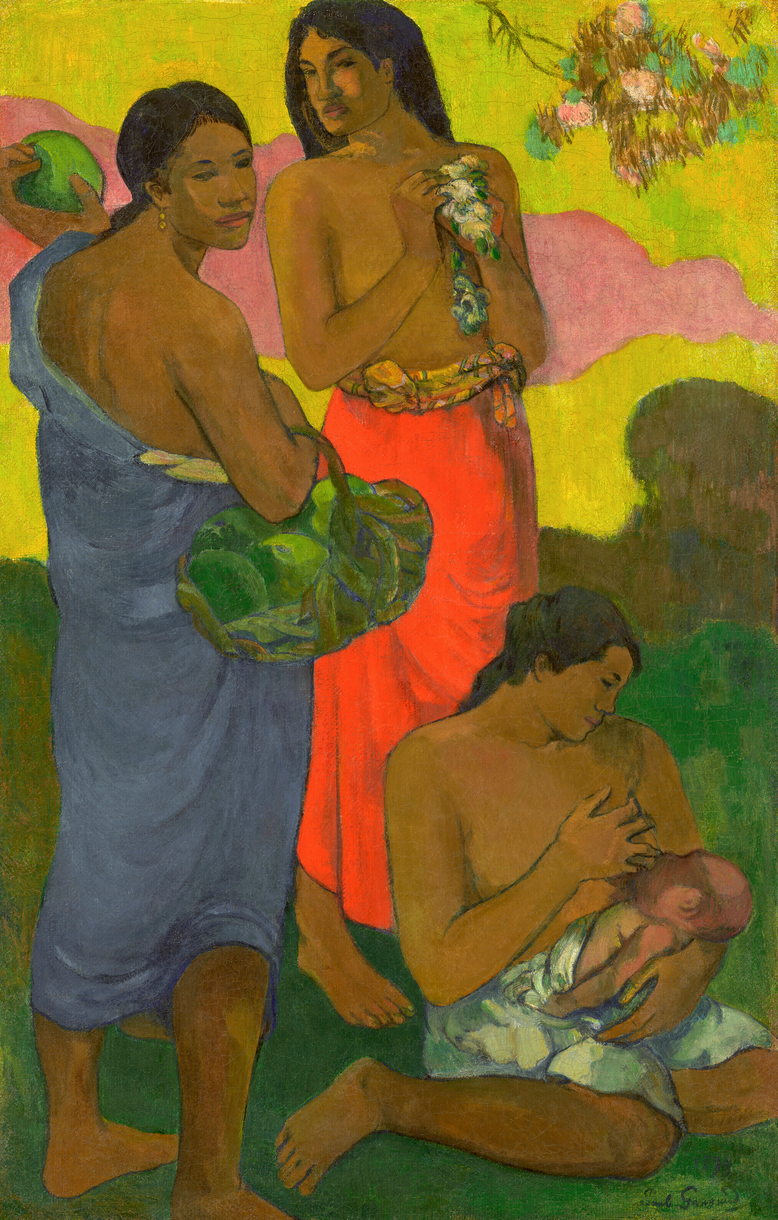 In sum, the $1.62 billion from the Paul G. Allen Collection is the best sales total in art auction history… a total that represents no less than 40% of Christie's total annual art auction turnover in 2021 ($4 billion from just over 14,000 artworks).
And with so many high quality masterpieces offered this year, the global art market looks set to post a superb performance for 2022, possibly one of the best-ever in auction history.
Paul Gauguin, Maternité II (1899)