Top 10 auction results around the world in Q1 2022
Top 10 auction results around the world in Q1 2022
[08 Apr 2022]

During the first quarter of 2022, more than 200 artworks fetched over a million dollars at auctions around the globe. At Sotheby's the key signatures were Magritte, Botticelli, Monet and Hockney, while prestige sales at Christie's were above all animated by an incredible canvas by Franz Marc, a triptych by Francis Bacon and a couple of paintings by Picasso and Lucian Freud.

In the intense competition surrounding the consignment and sale of masterpieces, Christie's managed to sell a thousand artworks worldwide and posted the best turnover for the quarter of over $400 million. However the best result was hammered by its rival Sotheby's for a superb painting by René Magritte.
$79.3 million for René MAGRITTE
Empire of Lights (1961), Sotheby's London, 02/03/2022
René MAGRITTE was the clear winner in Q1 2022, not only generating the highest art auction result just beneath $80 million, but also standing out as the global art market's most successful artist, ahead of Picasso and Basquiat.
Having got off to a flying start with his emblematic Empire of the Lights fetching a new auction record at $79.5 million at the beginning of March, it seems fairly certain that 2022 will be a record year for Magritte. After a battle between three highly motivated phone bidders at Sotheby's, the painting fetched no less than three times the Surrealist artist's previous auction record (Meeting Pleasure, $24.6 million, Christie's London, in 2020). Created in 1961 for Baroness Anne-Marie Gillion Crowet (daughter of Magritte's patron), the work had remained in that family ever since.
$56.8 million for Franz MARC
The Foxes (1913), Christie's London, 03/01/2022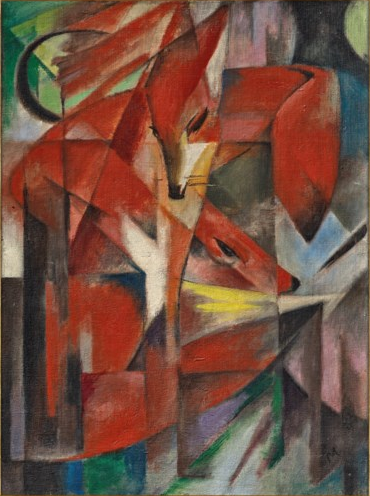 Franz MARC's painting The Foxes is a true masterpiece of German Expressionism with a tumultuous history. Spoliated during the Second World War, the work was exhibited for more than 50 years at the Kunstpalast Museum in Düsseldorf before its rightful heirs launched a request for restitution. After seven years of perseverance, the canvas was finally returned to the family and has now set Franz Marc's new world record at $56.8 million.
The work of Franz Marc is emblematic of an era, but also of a school of thought which held that the spirit of man had much to learn from the animal kingdom. This line of thinking seems all the more relevant to our current context in which nature and animals are constantly abused by human activities and existence. Artists are indeed sometimes highly prophetic and can be 'heard' many years after their deaths.
Franz Marc died young, killed near Verdun in 1916 at the age of 36. His works are therefore relatively rare. About 20 are auctioned every year eliciting global demand. Over the past fifteen years – since around 2007 – there has been a clear revaluation of Franz Marc's work with $20.2 million hammered for his The Waterfall (1912) at Sotheby's in New York. That result marked a turning point in the Marc's price standing since the large canvas had already been sold at auction, in 1999, for $12.2 million less! In 2008, the same auction house sold Weidende Pferde III (1910) in London for $24.3 million. But it was at Christie's that the artist crossed the $50 million threshold for the first time (on 1 March).
$51.2 million for Francis BACON
Triptych 1986-7 (1986-1987), Christie's London, 01/03/2022
During Q1 2022, no less than 29 lots signed by Francis BACON were sold at auction; but the only outstanding work was this triptych from 1986 which fetched $51 million, joining the Top 10 results for 'Baconian' triptychs ever hammered. The figure in the left panel is inspired by a press clipping of US President Woodrow Wilson quitting negotiations for the Treaty of Versailles in 1919; the right panel by a photograph of Leon Trotsky's study taken after his assassination in 1940, while the figure in the center panel resembles John Edwards, then Bacon's partner.
We recall that Bacon's top-selling triptych, Three Studies of Lucian Freud (1969), fetched over $142 million at Christie's in 2013, and remains the fifth most expensive artwork in art auction history, after Leonardo da Vinci's Salvator Mundi, Picasso's Women of Algiers, and two reclining nudes by Amedeo Modigliani.
$45.4 million for Sandro BOTTICELLI
The Man of Sorrows, Sotheby's New York, 01/27/2022
In no less than 12 months, Sotheby's achieved the impossible by offering the market two exceptional masterpieces by Sandro BOTTICELLI, a Renaissance master whose works are extremely rare. Only 30 works have appeared at auction in 30 years and the last two are among the very finest. After the absolute record obtained in January 2021 for his Portrait of a young man holding a Roundel ($92 million), his Man of Sorrows changed hands for $45.4 million. Although it fetched five million above Sotheby's high estimate, the result was considered somewhat "disappointing"…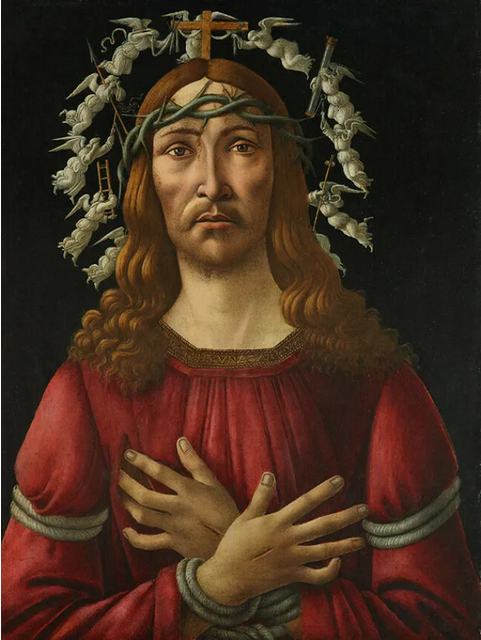 $31 million for Claude MONET
Water Lilies (1914/17), Sotheby's London, 03/02/2022
From the end of the 1890s until his death in 1926, Claude MONET devoted himself mainly to his famous series of Water Lilies paintings, a unique set of works that became a genuine reference in the history of Modern Art. With around 250 canvases (including more than forty large-format panels), the Water Lilies series was painted during the last years of Monet's life when his style had became more and more abstract, primarily due to cataracts that deeply affected his eyesight. On the verge of blindness, Monet had an operation in 1923, but only on his right eye. Not satisfied by the resulting optical correction he subsequently refused surgery on his left eye. The canvases from this period dilute the details and offer more random colors. Forced to take liberties with visible reality, Monet produced more lyrical and therefore more emotionally-charged canvases.
Being Monet's most sought-after subject (along with his Haystacks), each appearance on the market of a canvas from the Water Lilies series is an event in itself. The last canvas on offer reached $31 million, but the absolute record for this subject was set at $84.7 million in 2018 for a much larger canvas from the David and Peggy Rockefeller Collection.
$26.8 million for Jean-Baptiste Siméon CHARDIN
Le Panier de fraises des bois, Artcurial Paris, 03/23/2022
Painted around 1760, Le Panier de fraises des bois by Jean-Baptiste Siméon CHARDIN fetched $26.8 million (double its low estimate) at Artcurial Paris at the end of March. A true "icon of Western painting" according to Artcurial, the work had remained in the family of the descendants of Eudoxe Marcille until it was put up for sale. It was acquired by the New York art dealer Adam Williams.
The result represents a triple record: one for an artist who had never previously crossed the $10 million threshold; another for an 18th century French painting sold at auction, and lastly, a record for Artcurial's "Old Masters & 19th Century Art" department.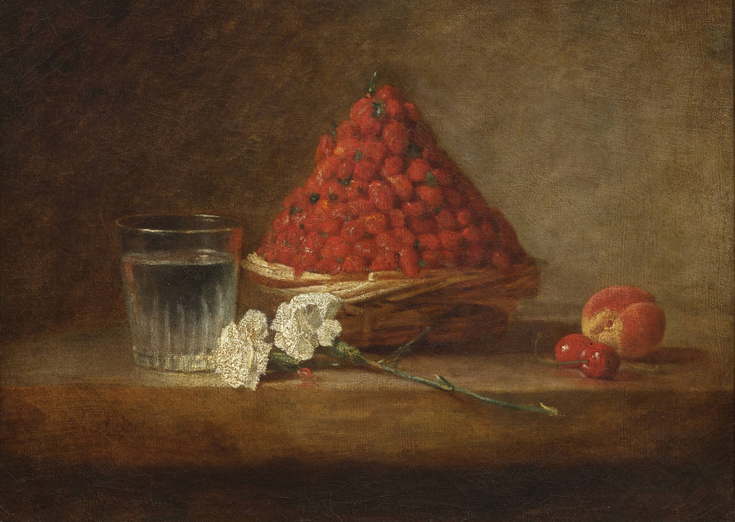 $20.8 million for Andy WARHOL
Silver Liz(Ferus Type)(1963), Shinwa Auction Tokyo, 03/30/2022
At $20.8 million, Andy WARHOL's Silver Liz (a 'silvered' Liz Taylor) generated the best art auction result ever hammered in Japan, beating all the results ever hammered there for works by Picasso, Foujita and Kusama… among many others.
The city of Tokyo, which now ranks sixth in the world for art auction turnover, seems to be on a clearly ascending path on the international art auction market.
$21.7 million for Pablo PICASSO
La Fenêtre ouverte (1929), Christie's London, 03/01/2022
Painted when Pablo PICASSO was married to Olga Khokhlova and already in love with his muse Marie-Thérèse Walter, La Fenêtre ouverte is a coded double portrait of the artist and his muse from his 'Surrealist' period. Appearing at auction for the first time, its "freshness" on the market did not, however, caused its price to explode. The work sold close to its announced low estimate.
$20.2 million for Lucian FREUD
Girl with Closed Eyes (1986-1987), Christie's London, 01/03/2022
A portrait of Lucian FREUD's former mistress and muse, writer Janey Longman, Girl with Eyes Closed had remained in the same collection since its purchase in the early 1990s. Intimate in both subject and size (46.3 x 60.4 cm), the canvas fetched over $20 million, just above its high estimate. Sigmund Freud's grandson is one of the favorite painters of our time and one of today's most sought-after artists. In 2015, his canvas Benefits Supervisor Resting reached $56 million at Christie's New York.
$18.8 million for David HOCKNEY
Garrowby Hill (2017), Sotheby's London, 02/03/2022
Purchased at the Pace Gallery in New York in 2018, the superb rolling landscape Garrowby Hill remained in the same collection for only three years. Like Freud, David HOCKNEY is one of the most sought-after living artists of our time and quick resales of his works represent a significant temptation. Hockney's prices have risen substantially since the $90 million result hammered in 2018 for his Portrait of an Artist (Pool with Two Figures) at Christie's on the back of growing demand for his work. His exceptional success rate of 90% last year illustrated the dazzling popularity of an octogenarian artist whose creativity is still elegant and dynamic.
David Hockney : price indice growth (copyright Artprice.com)