The top 10 global art auction results in October
The top 10 global art auction results in October
[31 Oct 2023]

Among the nearly 50,000 artworks sold around the world during the month of October, the Top 10 results alone generated $154 million, only $10 million less than in October 2022.

Three of these top 10 results were hammered in Paris, two in London and – above all – five in Hong Kong, once again proving that China's Special Administrative Region is a major competitor to the global art market's 'historical' hubs.

The sale of the Liu Yiqian and Wang Weiqui collection hosted by Sotheby's Hong Kong on 5 October generated two results in the month's Top 10, including the best result: $34.8 million for Modigliani's Portrait of Paulette Jourdain (see our article: Modigliani's last masterpiece sold at Sotheby's Hong Kong). However, this major painting by Modigliani – perhaps the last portrait he ever painted – lost $8 million versus the sum it obtained in 2015 at Sotheby's in New York.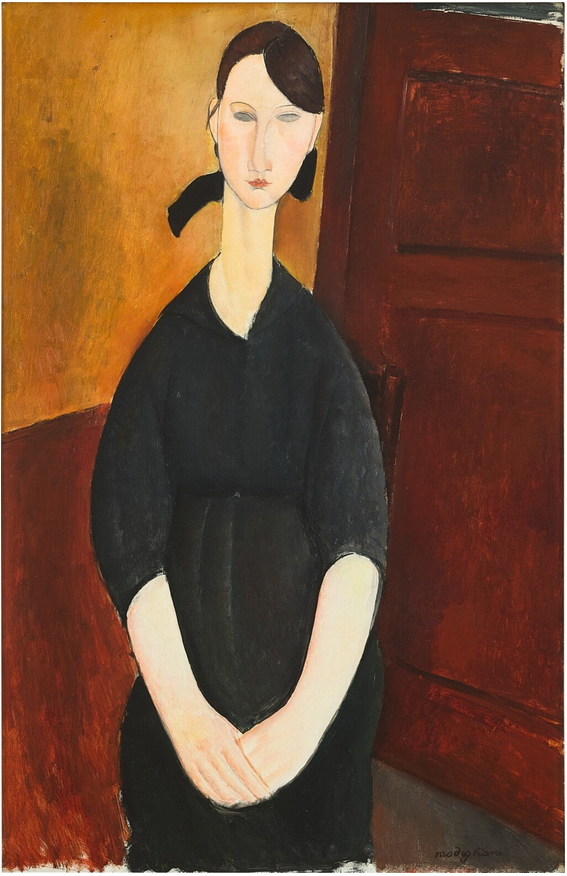 Amedeo Modigliani, Paulette Jourdain
Top 10 results in October
Joan Miro's Peinture (Femmes, lune, étoiles) takes second place on the podium
Behind Hong Kong's best result in October, Paris is in second place with one of Miro's most important paintings ever offered on the market: Peinture (Femmes, lune, étoiles) (1949), which fetched $21.9 million on 20 October at Christie's. This exceptional result joins Miro's Top 10 auction results including his best-ever of $36.9 million for Painting (Blue Star) (1927) at Sotheby's in London over 10 years ago (2012).
The exceptional quality of the work presented a few days ago in Paris was complemented by prestigious provenance, having hung in the dining room of the famous La Colombe d'Or Hotel in Saint Paul de Vence since its acquisition from the Galerie Maeght in 1950.
Two Magrittes
Picasso may be absent from this Top 10 ranking, but Magritte is there twice. His best result was hammered for La valse hésitation (1955), an oil/canvas measuring 40.2 x 55 cm which although it didn't reach its high estimate of $15.8 million, sold for $11.8 million at Sotheby's on 19 October during the Paris+ Art Basel week. Depicting two of Magritte's famous apples wearing wolf masks, the work generated one of the three best art auction results hammered in France so far this fall.
The other Magritte in this October ranking is an exceptional painting from the late 1930s: Le miroir universel, a famous large format canvas (116 x 89 cm) whose final result of $9.9 million seemed remarkably timid given the recent surge in Magritte's prices, the importance of the work, and its provenance: Liu Yiqian and Wang Wei's collection. But it did at least add $3.3 million to its last auction appearance at Christie's New York in November 2015.
Diversity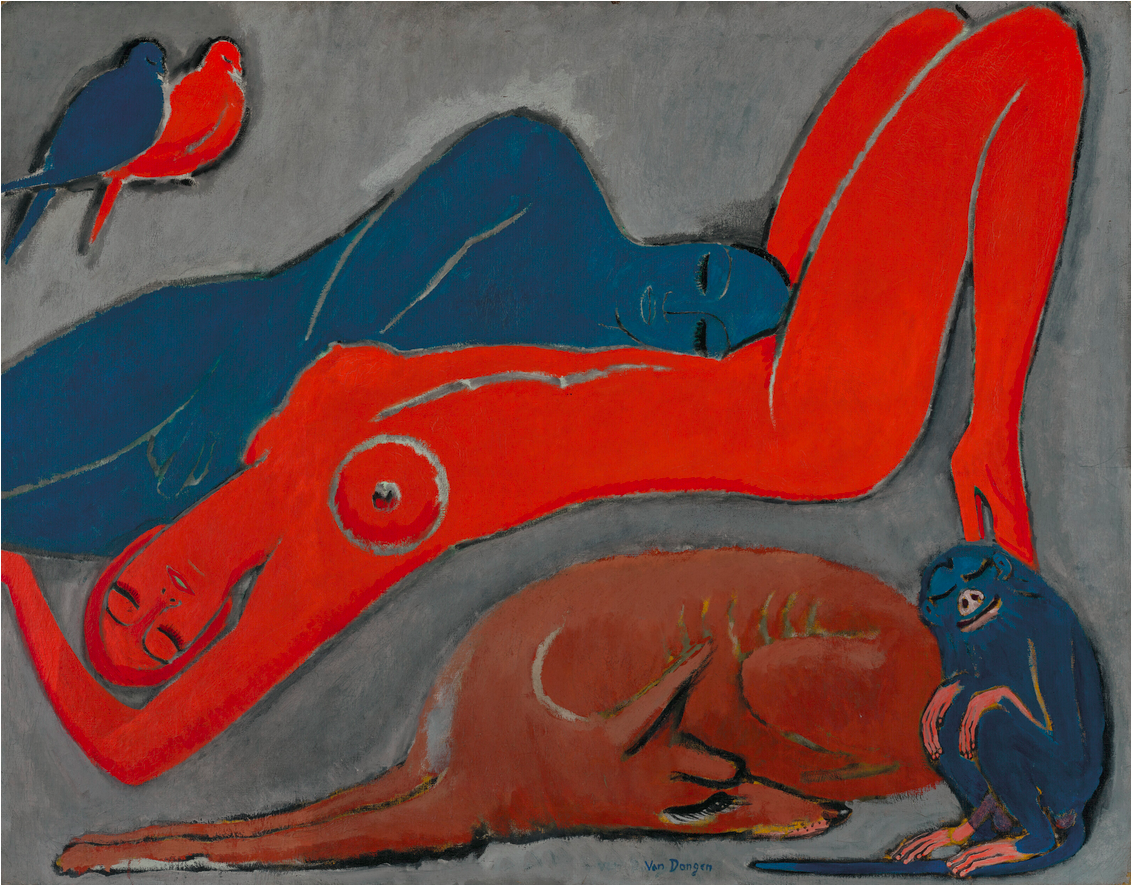 In third place we have a spanking new record at $19.4 million for François-Xavier Lalanne's magnificent Rhinocrétaire from 1964 hammered by Christie's in Paris (see our article: Focus on François-Xavier Lalanne, following the sale of his first Rhinocrétaire at the record price of $19.4 million).
In fourth place, Christie's in London hammered $13 million for Kees van Dongen's La Quietude (see image), now the artist's second most valued painting on the auction market behind his Jeune arabe (1910), which fetched $13.8 million at Sotheby's New York in 2009 (see our article: Christie's leads the way in London).
Lastly, in 10th place, a new personal best for Julie Mehretu was hammered at $9.32 million which is also the highest art auction price ever hammered for an artist of African origin. The previous best African-origin result was $6.3 million for The visitor by South African artist, Marlene Dumas, at Sotheby's in London in 2008.