Women artists collectively cross the billion-dollar line in 2021!
[12 Apr 2022]

For the first time in auction history, female artists collectively accounted for over a billion dollars of the world's total annual art auction turnover in 2021, versus $653 million in 2020!

Annual auction turnover totals generated by female artists collectively:

2000: 82 million

2007: 377 million

2014: 580 million

2018: 775 million

2021: 1.095 billion

 
Background…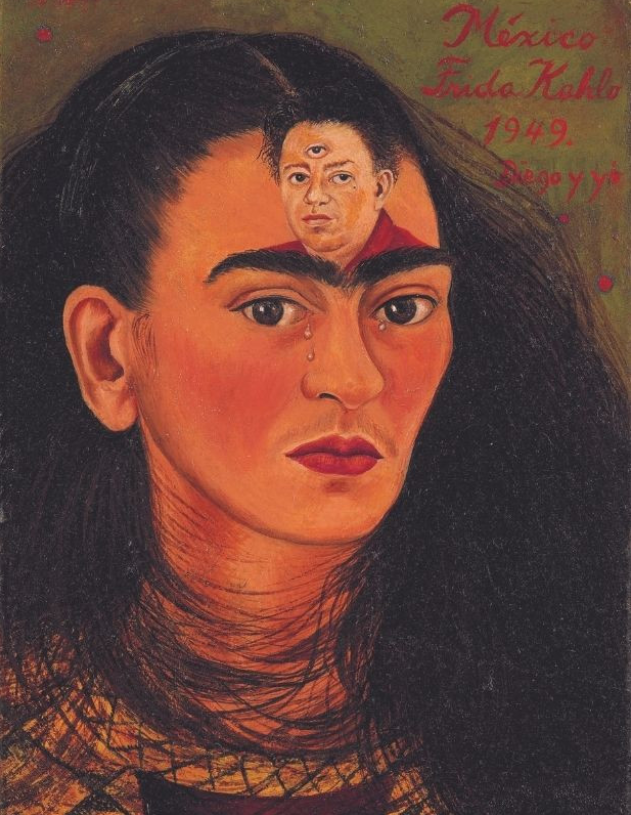 For many centuries Art History has essentially been a male history written about great male artists. But even in the Contemporary era, few women have gained market recognition. In 2021 the price gap between the two sexes was so wide that only one female signature was among the world's top 100 art auction results: that of the immense (and rare) Frida Kahlo, after one of her very important works miraculously appeared on the market last year (Diego y yo (1949), fetching $34.8 million.
Fortunately, nowadays our meticulous collection and treatment of art market data has allowed the very clear observation of certain market realities: for example, it is abundantly clear that men completely dominate the Art Market both in number and in value. This observation has allowed key players in the art industry to revise their gender policies in favor of female artists as part of a fundamental rebalancing of society as a whole, and, fortunately, things are beginning to change. The visibility of certain major female artists has gradually been ramped up and their valuations have improved. This process has involved most of the art market's key players, from museums and institutions deliberately re-orienting their programs, to private art galleries rebalancing their portfolios and of course other art market players like public auction houses and art fairs that have made their selections more inclusive of female artists.
So generally speaking, greater attention has been paid to women artists in recent years in an attempt to restore some semblance of gender equality and these initiatives seems to be working since the heads of Christie's, Sotheby's and Phillips are all noting a significant increase in demand for works specifically created by women. Meanwhile, Artprice's data shows that a number of important female artists have experienced substantial upward revisions of their auction records.
The place of women in the global rankings
Every year Artprice publishes its Top 500 global artists – ranked by their annual auction turnover – in its Global Art Market Report (download HERE). In 2021, there were seven women artists among the 100 most successful artists at auction:
Yayoi KUSAMA (1929), in 10th position

Joan MITCHELL (1926-1992), 35th, ahead of Jackson Pollock

Cecily BROWN (1969), 64th, behind Jeff Koons

Frida KAHLO (1907-1954), 65th

Agnes MARTIN (1912-2004), 80th, behind Bernard Buffet

Georgia O'KEEFFE (1887-1986), 99th

Helen FRANKENTHALER (1928-2011), closes the ranking at the 100th place
A small number indeed, but a step in the right direction, especially if we look back ten years… In 2011 there were only two female artists in the top 100: Irma STERN and Tamara de LEMPICKA, two outstanding artists from the second half of the 20th century. In 2021, the seven female artists included two who are still alive today!
Top 10 results for women artists
Whereas a number of works by male artists have already fetched beyond a 100 million dollars at auctions, no female artist has yet crossed the 50 million threshold. Below we look at the top six results for works by women to date:
Georgia O'KEEFFE: $44.4 million for Jimson Weed/White Flower No.1 (1932)
In 2000, Georgia O'Keeffe already ranked among the 30 top-performing global artists at auction based on her annual auction turnover. Established as a staple of the American market for well over 20 years (her first million-plus result at auction dates back to 1987, the year she died), she became the most expensive female artist in the world in 2014 when one of her giant flowers (Jimson Weed/White Flower) reached an exceptional record of $44.4 million in a Sotheby's sale in New York.
Frida KAHLO: $34.8 million for Diego y yo (1949). Sotheby's New York, 11/16/2021
The rarest and most desirable female artist on the market, only 33 Frida Kahlo lots have been sold at auction over the past 30 years.
The immense Franco-American artist is ranked three times in the Top 10 best results for female artists thanks to three bronze Spider sculptures sold between $14 and 32 million between 2015 and 2019.
Tamara DE LEMPICKA: $21.3 million for her Portrait of Marjorie Ferry (1932). Christie's London, 02/05/2020
Tamara de Lempicka's recent record (2020) is an example of the significant revaluation of the great female artists who marked the 20th century. Her auction record doubled between 2018 and 2020.
Agnes MARTIN: $17.7 million for Untitled #44 (1974). Sotheby's New York, 11/15/2021
An icon of American Minimalism, Agnès Martin reached the $10 million threshold for the first time in 2016. She passed a new milestone last year with a result at $17.7 million for a large canvas from 1974 estimated half that price.
Joan MITCHELL: $16.6 million for Blueberry (1969), 05/17/2018. Christie's New York
Like Louise Bourgeois, Joan Mitchell's signature appears in this Top 10 three times. An essential figure in American art, Joan Mitchell emerged as a blue chip investment during the health crisis with 50 of her works generating nearly 71 million dollars during 2020.
Yayoi Kusama, the most expensive female artist alive today

Yayoi Kusama price index (copyright Artprice.com)
Yayoi KUSAMA may not take the prize for the most dearly acquired work by a female artist at auction (which goes to Georgia O'Keeffe, who also supported Kusama when she arrived in the United States), but her extravagant genius has nevertheless made her the most successful female artist in the world in terms of annual auction turnover. Since her works began appearing at auction, Kusama has posted a total auction turnover of around $889 million (from 7,884 lots sold), far ahead of Joan Mitchell ($669 million) and Louise Bourgeois ($320 million).
This extraordinary performance is not only due to her enormous popularity; it also reflects the reality of a very organized and diversified market, made up of both prestigious one-off works and a large quantity of limited-edition pieces that give access to all categories of collectors. An artist with an impressive output, Yayoi Kusama just keeps on producing more and more works adorned with her obsessive patterns of polka dots… and this creative energy fuels her auction market abundantly. Indeed, Kusama is also the most frequently sold female artist with nearly 7,900 lots hammered since her auction debut.
In short… Yayoi Kusama is today the most emblematic female artist on the global art market.