Multiple records
The year's records reflect strong demand for the major signatures of 20th century art. These records were often driven by prestigious provenance or high profile cultural news that stimulated the market.
The Rockefeller sale
A slew of records hammered during the Rockefeller Sale set the tone for the year. On 8 May, Christie's gave an impressive start to New York's spring sales by offering works from the world's most valuable private collection, that of David and Peggy Rockefeller. The "Sale of the Century", to quote Christie's, included Impressionist and Modern masterpieces, and notably five work by Claude Monet, three by Pablo Picasso, as many by Edouard Vuillard and Pierre Bonnard, two by Paul Gauguin and two by Henri Matisse. The best MONET, Water Lilies in Bloom (c.1914-1917) fetched $85 million and MATISSE's Odalisque couchée aux magnolias (1923) went under the hammer for $81 million. Both artists hit new records… but the highlight of the sale was a Picasso painting from 1905, Fillette à la corbeille fleurie. Sold for $115 million, this rare transition work (between his blue and pink periods) fetched the market's 9th best-ever Fine Art auction result. The work was acquired for around a million dollars in the late 1960s.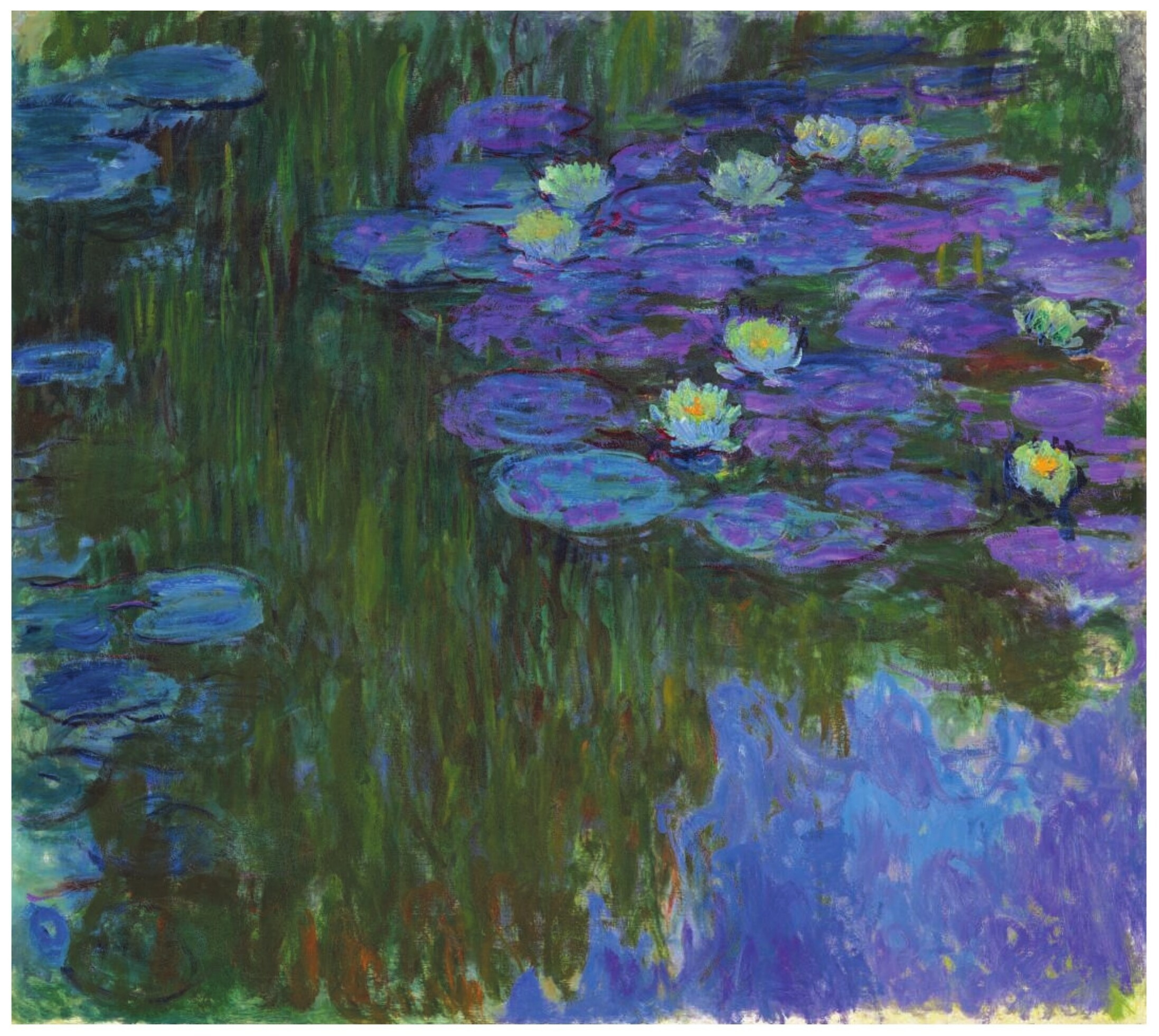 Claude Monet (1840-1926)
Water Lilies in bloom (c. 1914-1917)
Spectacular records for American art
Six months after the Rockefeller Sale, Christie's offered works from another major collection, that of Barney Alec Ebsworth, one of the most important private collections of 20th century American art. The star lot was undeniably Chop Suey《中餐厅(杂碎)》 (1929), considered Edward HOPPER's most important painting in private hands. Its result lived up to  expectations with the work fetching $91.8 million, more than doubling the artist's previous record ($40.5 million in 2013 for East Wind Over Weehawken at Christie's New York). Generating the 3rd best result of the year, Chop Suey gave Hopper 16th place in the year's Top 500 artists by auction turnover ($120.1 million). The Ebsworth sale produced other records including $69 million for Willem de Kooning (Woman as Landscape), $14 million for Arshile Gorky (Good Afternoon, Mrs. Lincoln) and just under $6 million for Joseph Stella (Tree of My Life).
One French artist in this essentially American collection stood out: sculptor Gaston LACHAISE, whose latest auction record was set at $3.7 million during the sale (Standing Woman [LF 92]). As Lachaise had never crossed the $1 million threshold before, the generous shapes of the model must have seduced collectors as much as the work's provenance…
The world's most valued living artist
On 15 November at Christie's in London, David HOCKNEY became the world's most valued living artist with his Portrait of an Artist (Pool with Two Figures) 《艺术家肖像(泳池与两个人像)》, one of the highlights of the major itinerant retrospective organised in 2017-2018 by the Tate Britain in London, the Pompidou Centre in Paris and the Metropolitan in New York. Starting at $18 million, the bidding took nine minutes to climb to a new record of $90.3 million. The double-portrait at the pool largely buried the previous record for a living artist held by Jeff Koons's Balloon Dog (Orange), which sold for $58.4 million (12 November 2013 at Christie's). The following day, a new record was hammered at the threshold of $3 million for one of Hockney's works on paper (Green Pool with Diving Board and Shadow (Paper Pool 3) (1978) at Christie's in New York. Having generated the 4th best Fine Art auction result in 2018, David Hockney climbed to 6th place in the global ranking of artists by annual turnover, with a total of $206.5 million (compared with $38 million for Jeff Koons).
David Hockney's Price Index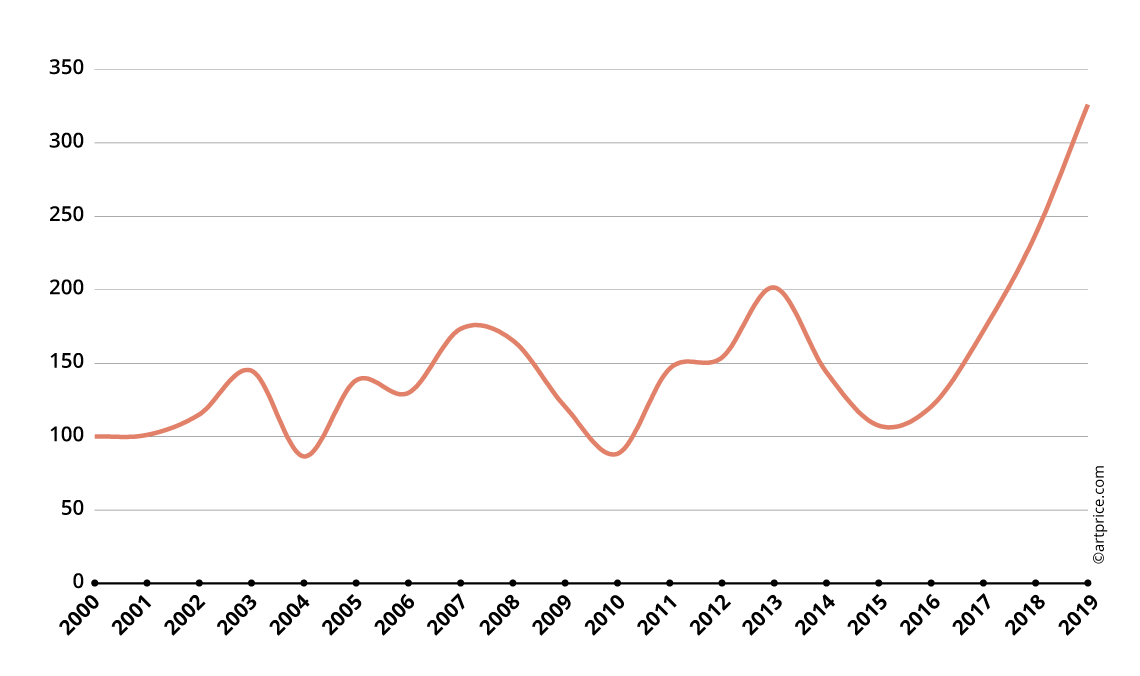 Success for British women
Hockney is not the only Brit to stand out. British female artists were also very popular on the Art Market. Since 5 October at Sotheby's in London, Jenny SAVILLE is the world's most valued female artists with a remarkable new record that takes her past the $10 million threshold for the first time. Propped, considered her best work ever submitted to auction, fetched $12.5 million, a price that has much to do with scarcity since only 41 of her paintings have been auctioned in 20 years.
Another major female figure, the British artist Cecily BROWN renewed her top three auction results in 2018, including a record at $6.7 million for Suddenly Last Summer (Sotheby's New York, 16 May 2018). Sold for the first time at the Gagosian in 2000, this painting was subsequently acquired for $1,082,500 in May 2010 (at Sotheby's New York). Its value, which has increased six-fold in just eight years, illustrates the ongoing revaluation of female artists, which is also being seen at the institutional level.
Two Surrealists at the top of the market
The positive impact of the exhibition Magritte. La trahison des images, at the Centre Pompidou in Paris and at the Schirn Kunsthalle in Frankfurt (2016-2017) is still being felt. After three results above $10 million in 2017, René MAGRITTE is on a new price trajectory. His auction record now stands at $26.8m for his Le Principe du plaisir, a 1937 painting for which Sotheby's was expecting at best $20 million on 12 November 2018. Seven collectors participated in the bidding. However, in terms of annual turnover, Magritte is not yet the market's top performing Surrealist, a title belonging to Joan Miro ($127.4 million vs. $78.7 million).
The biggest jump
When driven by strong demand, prices sometimes soar far beyond estimates. This is the case for Picasso's best works in the West, and for Zhang Daqian's exceptional works in China. In 2018 one of the biggest price jumps rewarded the Japanese artist Tsuguharu FOUJITA when his The Birthday Party (1949) fetched $9.3 million, thereby multiplying by eight the work's low estimate provided by Bonhams on the 11th October. Marking the 50th anniversary of his death, 2018 saw Foujita's work generate his best-ever annual auction turnover at $31.7 million.
Top 10 most dramatic price increases in 2018 (selection)
Artist
Artwork
Price
Estimate
Auction
1
Tsuguharu FOUJITA (1886-1968)
La fête d'anniversaire 《生日飨宴》 (1949)
$9,366,687
$1,188,000 – $1,716,000
11 Oct 2018 Bonhams London
2
Lucas I CRANACH (1472-1553)
Portrait of John Frederick I (1503-1554)
$7,737,500
$1,000,000 – $2,000,000
19 Apr 2018 Christie's New York
3
Armand SÉGUIN (1869-1904)
Les délices de la vie 《生活之乐》 (c.1892-1893)
$7,737,500
$1,000,000 – $1,500,000
8 May 2018 Christie's New York
4
Franz MARC (1880-1916)
Drei Pferde (1912)
$20,345,193
$3,298,000 – $4,617,500
20 Jun 2018 Christie's London
5
Pablo PICASSO (1881-1973)
Tête (étude pour Nu à la draperie) 《頭像(帷幔前的裸女習作)》 (1907)
$6,050,000
$1,000,000 – $1,500,000
8 May 2018 Christie's New York
6
ZHANG Daqian (1899-1983)
Water and Sky Gazing After Rain in Splashed Color 《卷去青霭望水天》 (1968)
$6,550,400
$1,200,000 – $1,800,000
22 Mar 2018 Sotheby's New York
7
LI Keran (1907-1989)
Landscape (秋山图) (1963)
$13,878,660
$2,715,400 – $4,224,000
4 Jul 2018 Treasure Auction Canton
8
HUANG Zhou (1925-1997)
The prairie hymn (草原颂歌图) (1977)
$5,938,690
$1,163,700 – $1,454,700
7 Dec 2018 Poly International Beijing
9
ZHU Da (1626-1705)
Plum (墨梅图) (1690)
$5,358,989
$1,087,300 – $1,553,300
18 Jun 2018 China Guardian Beijing
10
ZHOU Chunya (1955)
Chinese tone (山石图) (1992)
$6,743,740
$1,389,000 – $1,852,000
19 Jun 2018 China Guardian Beijing
© Artprice.com
A rare painting by Cranach the Elder was also the subject of intense bidding. Expected to sell for between $1 and 2 million on 19 April at Christie's in New York, it was hammered down at $7.7 million. The portrait of John Frederick I was one of the artworks spoliated by the Nazis. The heirs of Fritz and Louise Gutmann, owners of the Cranach painting during the war, did everything to find the work for two generations. Their years of research finally came to fruition with the help of Christie's Art Restitution Department.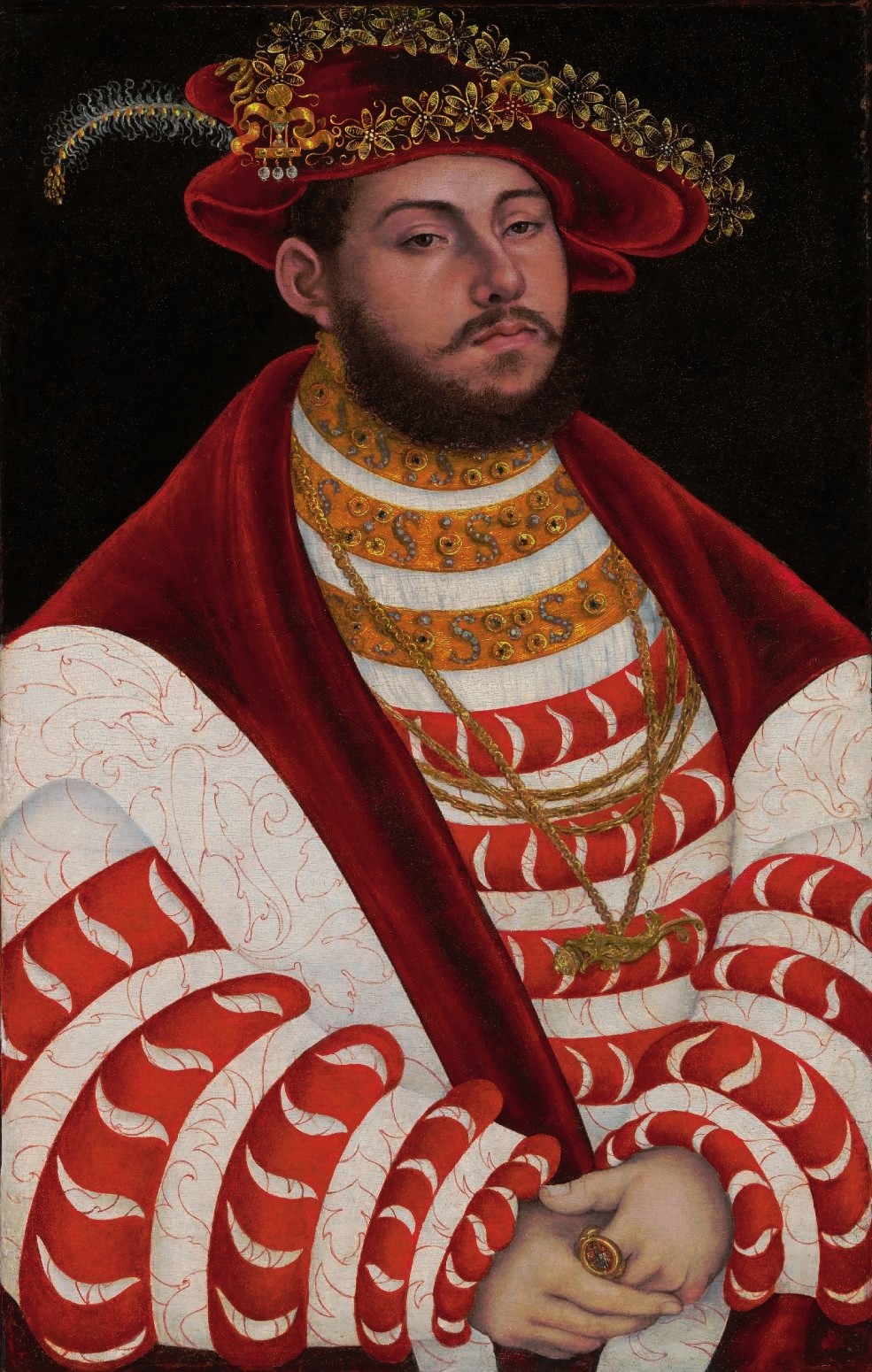 Lucas Cranach I (1472-1553)
Portrait of John Frederick I