The Contemporary Art Market report 2018
Fine Art auctions – painting, sculpture, drawing, photography, prints, installation & video
Stimulated by a sensational record of $110.5 million in May 2017, the Contemporary art Market has just ended a third consecutive semester of growth. The principal drivers of this growth are ever-stronger demand for works by the stars of Contemporary art and a proliferation of supply in a particularly favorable economic context.
Stunning annual turnover totals… dazzling price increases… Who are the most sought-after artists in the Contemporary Art Market, and how is international demand behaving?
From the construction of a market for African Contemporary art in France… to the explosion of African-American art in the United States: a brief look at the "African" wave sweeping across the entire Art Market.
Want Tea? She's French, but has 'emerged' in England. Laure Prouvost already has a brilliant career with a superb CV: she studied at Central Saint Martins (cinema) and Goldsmiths College, received the Max Mara Award in 2011 followed by an exhibition at the Whitechapel Gallery, before winning the famous Turner Prize in 2013.
Top 100 Contemporary Artworks Auction Performances (July 2017 – June 2018)
Top 500 Contemporary Artists by Auction Turnover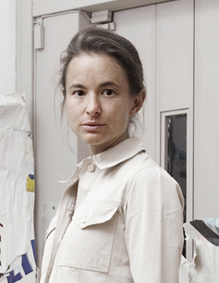 Magda Danysz in front of works by VHILS.
Photo by Céline Barrère.
"The development of a primary market art gallery depends on its capacity to open up prospects and opportunities for the artists it represents."
Magda Danysz,
Danysz Gallery. Paris, Shanghai, London
Table of contents
The Contemporary Art Market report 2018