'Red-chips', the new 'must haves'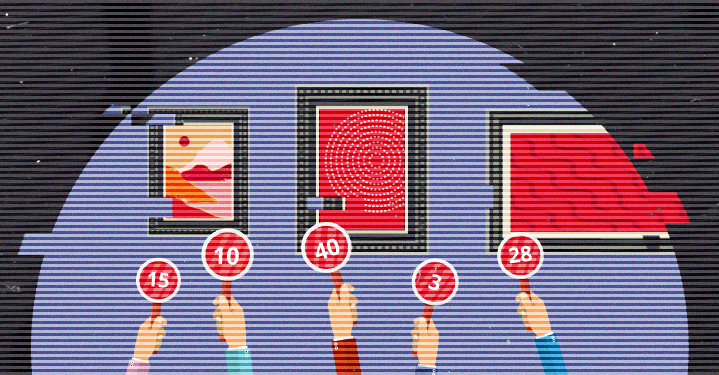 The international mechanism of the success of 'red-chip' artists like Matthew Wong, Salman Toor, Avery Singer and Amoako Boafo, all born after 1980, has been astonishing in its celerity: in just a few months, their works have become 'essential' on the international art market. Prodigal artists and symbols of their time, their works have been the subject of fierce competition from American, European and Asian collectors alike.
Top 10 artists born after 1975 (2021)
Artist
Total Turnover
Lots sold
Record
1
BEEPLE (b. 1981)
$98,581,250
3
$69,346,250
2
Matthew WONG (1984-2019)
$45,866,930
32
$4,860,000
3
Adrian GHENIE (b. 1977)
$39,578,948
25
$8,496,590
4
Avery SINGER (b. 1987)
$21,531,302
22
$4,498,457
5
Jonas WOOD (b. 1977)
$19,065,402
121
$6,510,000
6
Nicolas PARTY (b. 1980)
$18,271,416
35
$3,270,000
7
Ayako ROKKAKU (b. 1982)
$18,218,491
153
$807,717
8
Dana SCHUTZ (b. 1976)
$16,210,159
12
$2,970,000
9
Rashid JOHNSON (b. 1977)
$11,921,375
38
$2,550,000
10
Salman TOOR (b. 1983)
$11,663,206
29
$889,847
© Artprice
Matthew Wong
Appearing at auction two years ago after the artist's untimely death, the works of Matthew WONG (1984-2019) all sell, without exception, in a fully internationalized market. Buyers are showing up in New York as well as in London and Hong Kong. At the end of 2021, the artist's record was revised with the painting Night Crossing (2018) which fetched more than $4.8 million at Sotheby's. The work had been estimated between $1 and $1.5 million – a deliberately "low" range given the artist's price (almost certainly to optimize competition between bidders). With an annual turnover of $46 million, Matthew Wong was the 46th most successful artist on the global art market in 2021.
Avery Singer
The talented Avery SINGER is also turning heads of major collectors, both Western and Asian. Taking advantage of a globalized art market, her early success at auction testifies to the presence of collectors in search of novelty and interested in alliances between young artists with top international galleries. Represented by Hauser & Wirth, Avery Singer set several new auction records during 2021, finishing at $4.5 million at Christie's Hong Kong in December (Untitled (Tuesday) (2017). This was the second best-ever result at auction for an artist under the age of 35.
Table of contents
'Red-chips', the new 'must haves'