Art prices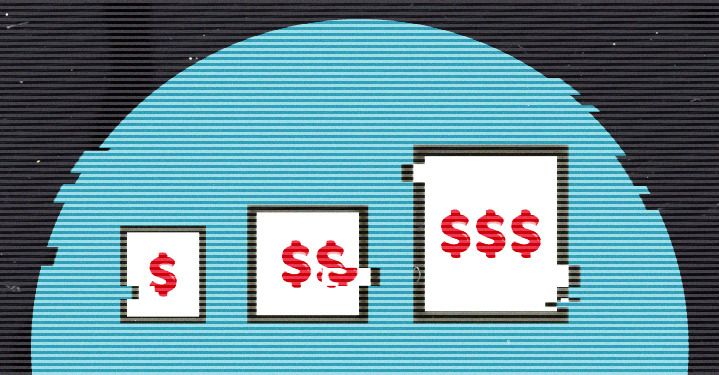 Denser than ever, the global supply of fine artworks is gradually approaching the threshold of one million works offered per year. That's a lot of art, and the market's headline auction records are only the tip of an iceberg that has something to offer everyone at all price levels.
Works at all price levels
Contrary to certain received ideas, the art market is currently very attractive and within everyone's reach. In 2021, nearly 50% of the works (more than 320,000 lots) changed hands for less than $1,000. These were mostly multiple works, especially prints through which artists 'democratize' their creations. However, there are also unique works in this medium for those who appreciate rarity. As regards the rest of the global art auction market, 82% of the transactions involved works that changed hands for $10,000 or less.
The high-end market ultimately involved a very small percentage of the transactions: 2% sold between $100,000 and $1 million, and 0.2% sold over one million dollars. But while the proportion of $1 million-plus works is very low, their impact on the overall market was, as usual, colossal, accounting for more than $8 billion in 2021, which is over half of the global art market's total turnover!
Art lots sold by price range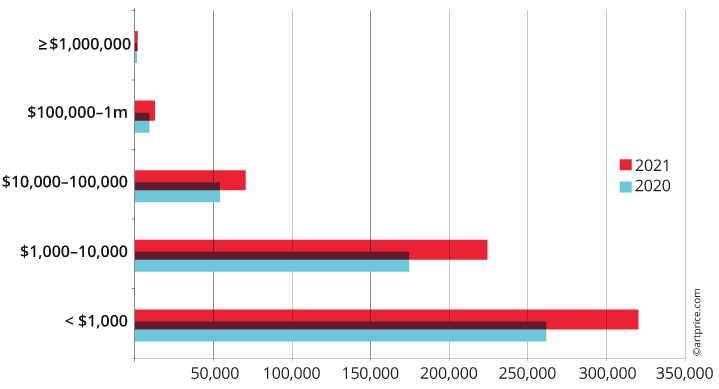 Global Artprice Index – Base 100 in January 2000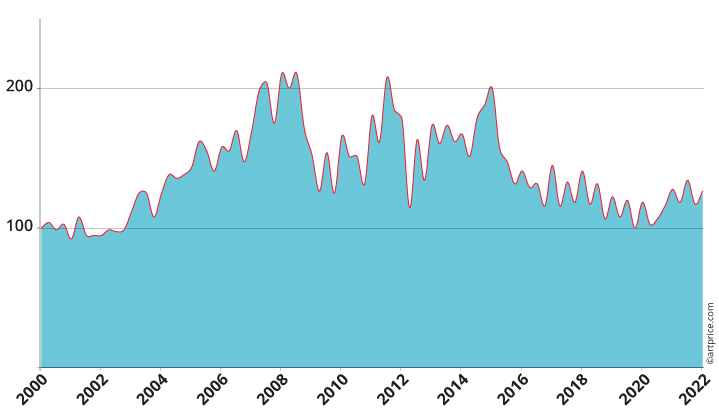 → After the lull in 2020, our overall art prices index has resumed a growth dynamic. Each creative period has recovered its balance, but the segment of Post-War art stands out, particularly from the others. The price index for this key period on the art market rose 37% in 2021.
Sold for over $10 million
In 2021, the high-end market returned to an excellent dynamic with 167 works fetching over $10 million each, twice as much as the previous year.
The two most expensive works of the first quarter – a Renaissance portrait by Sandro Botticelli ($92 million) and a Jpeg file by Beeple ($69.3 million) – illustrate the multiple facets of a highly liquid art market where historical masterpieces still exercise their power of fascination, alongside an all-digital market. The latter quickly became a playground for new HNWIs building art collections in a virtual world that mirror their cryptocurrency portfolios.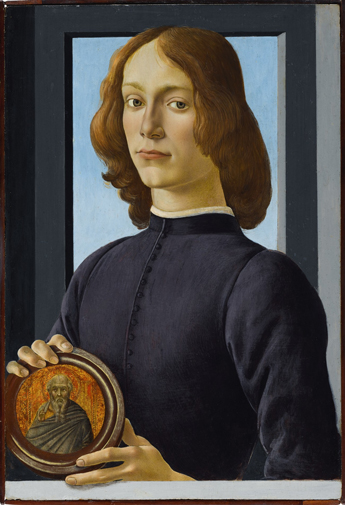 Sandro BOTTICELLI (c.1445-1510),
Portrait of a young man holding a roundel (1480)
Tempera/poplar panel, 58.4 × 39.4cm
The other results over $10 million primarily concerned Modern creations, dating from the end of the 19th to the first half of the 20th century. Pablo PICASSO remains the most recurrent signature in this price range, with no less than 52 works selling above the $10 million threshold in 2021. There were also eight works by Claude Monet, six by Vincent Van Gogh, and a major work by the highly sought-after René MAGRITTE, whose price index has risen 178% in two years.
The most emblematic Post-War American abstract artists (Clyfford Still, Willem de Kooning, Jackson Pollock, Mark Rothko), the leading Pop artists (Andy Warhol, Roy Lichtenstein), and a few Contemporaries also made their mark on this market segment: Jean-Michel Basquiat appeared 12 times, Banksy and Yoshimoto Nara four times each, and Peter Doig reached a new personal record at $39.8 million (Swamped Whitenoise, 1990).
But the most surprising results came from NFTs, propelled into the ultra high-end market under the signatures of Beeple, Larva Labs, Yuga Labs, Pak, etc. We will return to this in a dedicated chapter titled 'The NFT Vaccine'.
Stunning profits
Resales provide an excellent source of information on market trends and price variations.
Let's take the most extreme case first: Basquiat. Initially acquired for $1 million less than 20 years ago, his painting In This Case (1983) sold for $93.1 million in May 2021 at Christie's New York, adding $92.1 million (+9,000%). That same month, his Untitled (One Eyed Man or Xerox Face) (1982) multiplied in value by 1,306 times since its acquisition in 1987 (for $23,100) after Christie's Hong Kong sold it for $30.2 million. The result was additional proof that Hong Kong is just as good as New York for the sale of the best works by Basquiat.
The surge in prices observed on works by the Chinese artist Liu Ye illustrates yet another aspect of current trends. His prices were already rocketing in the mid-2000s in London sales, but the trend has accelerated since the artist joined the David Zwirner gallery in 2019. Thirty of Liu Ye's paintings have crossed the $1 million threshold at auction since the announcement of this collaboration, and, in June 2021, he crossed the $10 million threshold in Beijing (Bamboo bamboo broadway (竹子 竹子 百老汇), $12.6 million, Poly International). Yellow and blue for M, a canvas acquired for around $4,500 in 1995, reached $1.1 million last year, and a small canvas (35 cm high), Window (画室之窗), added $560,000 in just three years (2018-2021).
A selection of resale profits hammered in 2021
Artist
Artwork
Price
Date
Auction House
Jean-Michel BASQUIAT (1960-1988)
Untitled (One Eyed Man or Xerox Face) (1982)
$30,173,038
May 24, 2021
Christie's, Hong Kong
$23,100
Nov 5, 1987
Sotheby's, New York
LIU Ye (b. 1964)
Yellow and blue for M (1995)
$1,131,190
Apr 21, 2021
Poly Auction, Hong Kong
$4,462
May 4, 1995
Sotheby's, Hong Kong
ZHANG Daqian (1899-1983)
Temple at the mountain Peak (1967)
$26,928,944
May 24, 2021
Christie's, Hong Kong
$259,000
Apr 28, 1996
Christie's, Hong Kong
Kenneth NOLAND (1924-2010)
Untitled (1956)
$126,000
Mar 12, 2021
Sotheby's, New York
$1,320
Apr 25, 1986
Sotheby's, New York
ZAO Wou-Ki (1921-2013)
Zitterlein (1956)
$4,725,761
Jun 3, 2021
Sotheby's, Paris
$54,950
Nov 7, 2002
Auktionsverket, Stockholm
© Artprice
→ Hong Kong, China generated some of the most dazzling profits of the year on works by Chinese artists Zhang Daqian and Liu Ye, and the American artist Jean-Michel Basquiat, whose most important paintings were previously reserved for the New York marketplace. Other remarkable price increases were hammered for a work by Zao Wou-Ki which multiplied in value by 86 and for a work by Kenneth Noland which fetched 95 times its previous value. These massive revaluations reflect the constant progression of their prices over 20 years (Kenneth Noland, +1,325 % since 2000. Zao Wou-Ki, +1,247%).