History continues…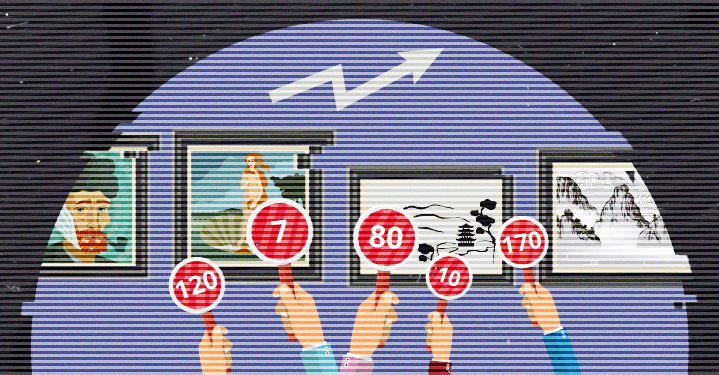 In November 2021, the rhythm of fine art auction sales accelerated in New York, with the sale of two major collections: the Cox Collection at Christie's ($332 million) and the Macklowe Collection ($676m) at Sotheby's. Among the thousands of other sales hosted during the year, these two prestige sales alone accounted for 6% of annual global fine art auction turnover.
At the sale of the Cox Collection – one of the largest dedicated to Impressionism in the United States – Gustave CAILLEBOTTE's record was revised with Young Man at His Window selling to the Getty Museum in Los Angeles for $53 million. The French Impressionist's previous record was $22 million, set in 2019 for Chemin Montant (1881) at Christie's London. Three works by Van Gogh also sold well under strong bidding from international bidders: Cabanes de bois parmi les oliviers et cyprès (1889) reached $71.3 million, Jeune homme au bleuet (1890) fetched $46.7 million, nearly 10 times its low estimate, and Haystacks (1888) set a new record for a work on paper by Van Gogh at $35.85 million.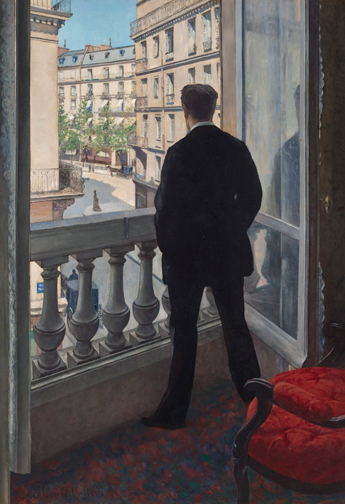 Gustave CAILLEBOTTE (1848-1894)
Jeune homme à sa fenêtre (1876)
Oil/canvas, 116 x 81cm
After the contraction of the ultra high-end art market in 2020, masterpieces of this stature were clearly eagerly awaited by major collectors. So it was not surprising to see a similar scenario at the sale of the Macklowe Collection, from which Sotheby's generated the best sales total in its history for an evening sale. Having provided guarantees for all 35 lots, it was a successful gamble for the auction house.
Top 10 artist records (2021)
Artist
Artwork
Price
Sale
1
Sandro BOTTICELLI (c.1445-1510)
Portrait of a young man holding a roundel
$92,184,000
2021-01-28 Sotheby's New York
2
BEEPLE (b. 1981)
Everydays: The first 5000 Days (2021)
$69,346,250
2021-03-11 Christie's New York
3
XU Yang (act.c.1751-c.1776)
Figure
$64,735,938
2021-06-06 Poly, Beijing
4
Jackson POLLOCK (1912-1956)
Number 17, 1951 (1951)
$61,161,000
2021-11-15 Sotheby's New York
5
Gustave CAILLEBOTTE (1848-1894)
Jeune homme à sa fenêtre (1876)
$53,030,000
2021-11-11 Christie's New York
6
Peter DOIG (b. 1959)
Swamp'ed Whitenoise (1990)
$39,862,500
2021-11-09 Christie's New York
7
Frida KAHLO (1907-1954)
Diego y yo (1949)
$34,883,000
2021-11-16 Sotheby's New York
8
CHU Teh-Chun (1920-2014)
Harmonie hivernale ( 盛世雪) (1986)
$29,544,254
2021-04-18 Sotheby's Hong Kong
9
Richard DIEBENKORN (1922-1993)
Ocean Park #40 (1971)
$27,265,500
2021-05-12 Sotheby's New York
10
BANKSY (b. 1974)
Love is in the Bin
$25,426,401
2021-10-14 Sotheby's London
© Artprice
→ The year 2021 marked the return to the market of exceptional quality artworks. Driven by major international collectors with strong appetites after the restrictions of the high-end market in 2020, several artists revised their records in impressive fashion: Sandro Botticelli added $82 million to his previous high; Gustave Caillebotte added $31 million, Frida Kahlo added $27 million and Chu Teh Chun added nearly $15 million. Two Contemporary artists also posted equally dynamic performances: Banksy's record rose to $25.4 million and Peter Doig's rose to $39.8 million.
Analysis of the global fine art auction results reveals a clear predominance of Chinese Old Masters over Western Old Masters. Alongside Sandro Botticelli, Bernardo Bellotto and Anthonius Van Dyck, seven Chinese historical artists occupy our ranking of the year's top 10 results for Old Master works, with exceptional results. However, the strength of the Old Masters market in China is not solely based on strong revaluations of the country's historical artists (a work by XU Yang elicited a record $64.7 million), it is also due to a denser production than in the West. In China, historical works were created in ink on paper, a more fluid and faster technique than oil painting on canvas or on panels. The Chinese market is therefore denser than the Western market, and this has strongly contributed to tripling the volume of global transactions for Old Master art since the beginning of the 2000s.
Top 10 Old Master artists (2021)
Artist
Total Turnover
Lots sold
Record
1
Sandro BOTTICELLI (c.1445-1510)
$92,184,000
1
$92,184,000
2
XU Yang (act.c.1751-c.1776)
$64,735,938
1
$64,735,938
3
ZHU Da (1626-1705)
$27,503,221
11
$7,212,754
4
ZHOU Zhimian (1521-1610)
$23,485,774
7
$23,289,170
5
DONG Qichang (1555-1636)
$21,396,036
58
$7,423,299
6
YUN Shouping (1633-1690)
$18,188,360
24
$9,026,809
7
Bernardo BELLOTTO (1721-1780)
$15,656,825
8
$14,565,413
8
Anthonius VAN DYCK (1599-1641)
$15,299,698
22
$8,171,028
9
YANG Weizhen (1296-1370)
$14,116,030
1
$14,116,030
10
CHEN Chun (1483-1544)
$12,494,155
8
$9,917,537
© Artprice
Artprice: Who is the top performing artist in the Chinese market this year? What is the place of his work in the history of art?
AMMA: In 2021, Zhang Daqian came first in the best-seller list for a work by a Chinese artist, generating $340 million, making him the most popular artist in the 2021 Chinese auction market. According to data from Artron Art Market Monitoring Center (AMMA), in 2021 there were 1,297  works by Zhang Daqian up for auction, 648 of which sold, generating $340 million, which represents a YoY increase of 56%. Three of the works were sold for more than $25 million each. One, Autumn Morning, was sold for $30.657 million at the China Guardian 2021 autumn auction. This rarely-seen work, which he created in his later years, was the most expensive contemporary artwork in 2021 and fetched the highest price at auction for a work by Zhang Daqian in the world.  Zhang Daqian's artworks, made using splashed ink and color techniques have become increasingly popular, despite the decline of the overall market for modern and contemporary calligraphy and painting in recent years. As a major trendsetter for each auction season, Zhang Daqian's works constantly set new records on the market.
Zhang Daqian (1899-1983) is known as one of the most distinguished artists in the history of modern Chinese painting. Along with Qi Baishi, Zhang Daqian represents the best Chinese painter of his generation, both have earned the moniker "Zhang in the south and Qi in the north". Zhang is also praised by art critics as "the Picasso of the East". As a versatile art master, Zhang excelled at painting figures, landscapes, flora and fauna. His virtuosity is particularly evident in his paintings of mountains and water, for which he used the ink-splashing (pomo) and color-splashing (pocai) technique in later life.